Game of Thrones Season 7 has begun and we are sure you saw the first episode. Talking about the show, have you ever wondered what helps the current Queen of North Sansa Stark look so gorgeous on screen?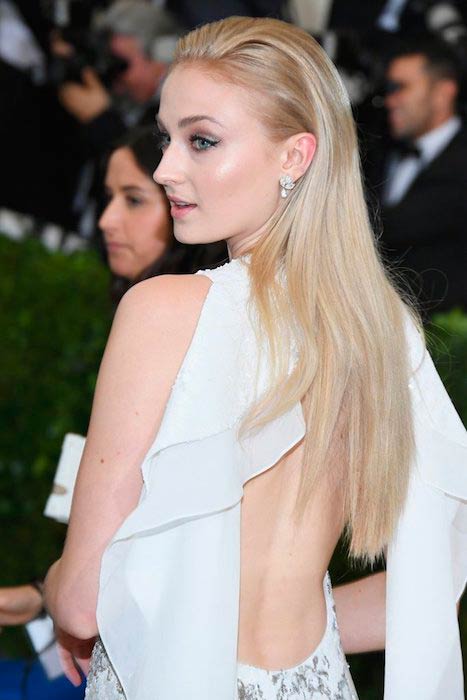 If so, you are in luck as we have mentioned the workout and diet secrets of the diva who plays the role of Sansa Stark, Sophie Turner, right here. What's more is that we have added a few tips shared by her personal trainer that would help you look amazing. Isn't that something you want to try?
Workout Secrets
The trainer of the green-eyed beauty, Wissam Khouzoui shares that as she has a busy schedule, a lot of work they do together is online. The workouts they did together were like 3 to 5 times a week.
Full Body Workout
The trainer has also shared some useful fitness ideas that you can incorporate into your daily workout. He wants you to know that full body workout is the best thing you can do as it helps you to target every muscle group.
It should be your go-to exercise method. You should try a lot of squats and deadlifts as they need multiple muscle groups along with burning more calories in one go. These sorts of exercises will help improve your energy levels, your posture along with making you healthier.
A good workout routine that you can try –
Try doing 45 seconds of squats, 45 seconds of deadlift and 45 seconds of overhead presses. It is also essential that you allow 30 seconds of recovery time before doing the whole routine again. Repeating it anytime between 4 and 8 times is good enough. The number depends on your fitness goals.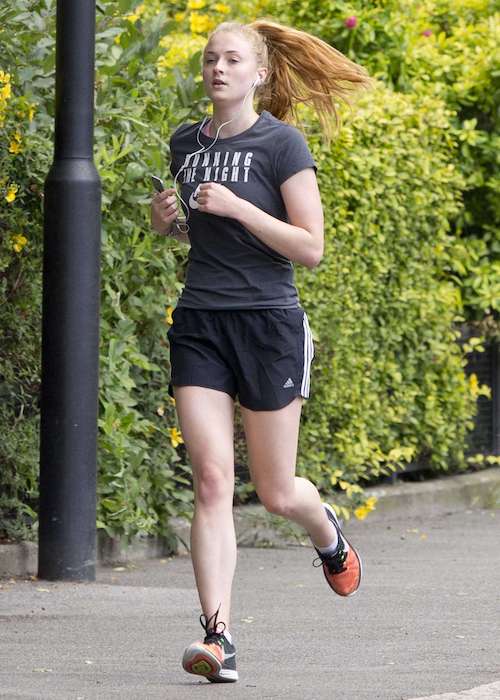 Weight Training is better than Cardio
The talented trainer also thinks that weight training is way better than cardio as it will help you to get stronger, fitter and enjoy high energy levels throughout the day. It will also help you to increase the number of calories you are burning daily (energy expenditure). You can also increase energy expenditure by doing a set number of steps each day, walking more, gardening, taking the stair rather than lift, parking away from the local supermarket so that you are forced to walk more.
Anything that keeps you active outside your gym will let you burn loads of calories throughout the day. Remember that you can usually spend just 45-60 minutes in a day which is 3 or 4 percent of the day and which is not sufficient enough. You must try to stay active as much as possible.
Stay Motivated
Each person has his or her own reasons for working out. It can be anything from fat loss to looking good. No matter what your goal is, you should stick to it and keep remembering it to stay motivated to work out.
Write Your Goals
Sophie's trainer also wants you to start your fitness regime only after you have written down why you are doing this and what you are trying to achieve. It should be elaborated and not concise like I want to look good. Explain how you look now, what you don't like, how do you want to look and how will you achieve that goal.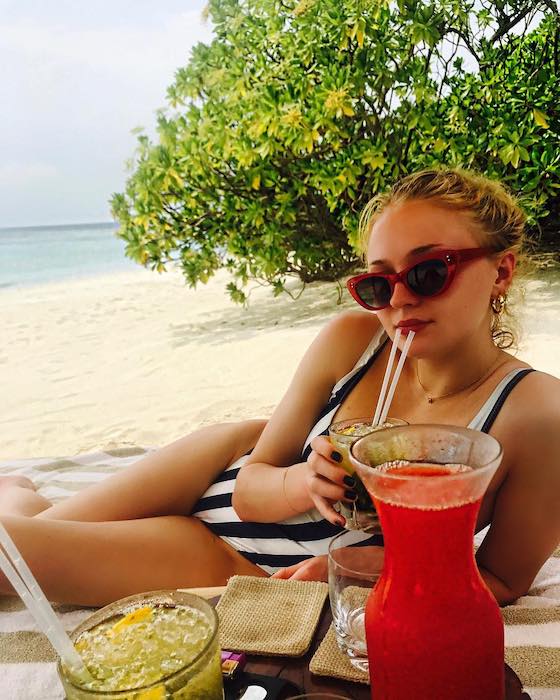 Diet Advice
You should remember that diet is not much about what you eat, it's more about how much you eat in a day. There is no food that will help you to burn fat. So, you should stick to your calorie intake. For that, you need to have a plan and avoid guesswork about how many calories are there is a meal you just had. You can even take the help of a calorie tracker that has data of all food groups.
Diet Secrets
Turner says that before she signed up for Marvel movie X-Men: Apocalypse (2016), her diet used to be horrendous. Since then she has stuck to eating healthily and her tolerance for unhealthy foods has reduced. Her fitness philosophy is to eat healthily, eat the right proportions and work out whenever it's possible. Her knowledge of foods has also improved a lot now, so she can tell which food is good for her and which is not.
Diet Indulgence
The natural blonde still has moments when she eats calorific treats. She rarely enjoys cheat meals but when she does, she likes having sausages. She sticks to chicken sausages as they are healthier but if she could get away with eating loads of pork sausages, she will.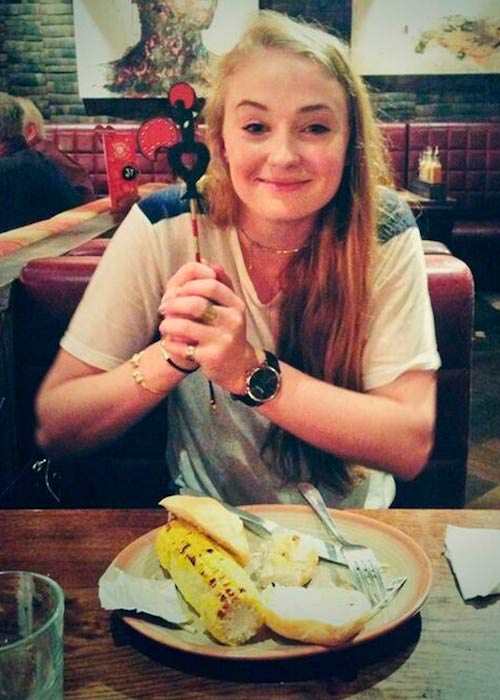 Beauty Preference and Style Inspiration
The stunner doesn't like to put on loads of makeup when she doesn't need to shoot. And like most of us, she takes her style inspiration from Instagram. She finds those looks that would work on her via Instagram and talks her makeup artist into getting inspired from that look and they create a unique one for her.