Weight loss has become a popular trend these days. More and more celebrities are opening up about their weight loss journeys. The latest addition to this trend is the Instagram star and co-anchor of CBS This Morning Gayle King, who is working hard to shed some weight and has gotten considerable results thus far. She gained weight due to an accident and now that she is fit; she is trying to lose it. Her core focus is on controlling her diet and not losing track of her weight loss goals.
Weight Gain Story
The anchor of CBS This Morning (2012- Present) had an unfortunate accident during the New Year. She suffered from a serious ankle sprain when she was going to the gym one day and was forced to spend a large chunk of her New Year's Eve at a hospital. This not only ruined her New Year's party plans, but also forced her to stay off her feet for a while. Of course, when she stayed on a bed for several days, she gained a lot of unwanted weight.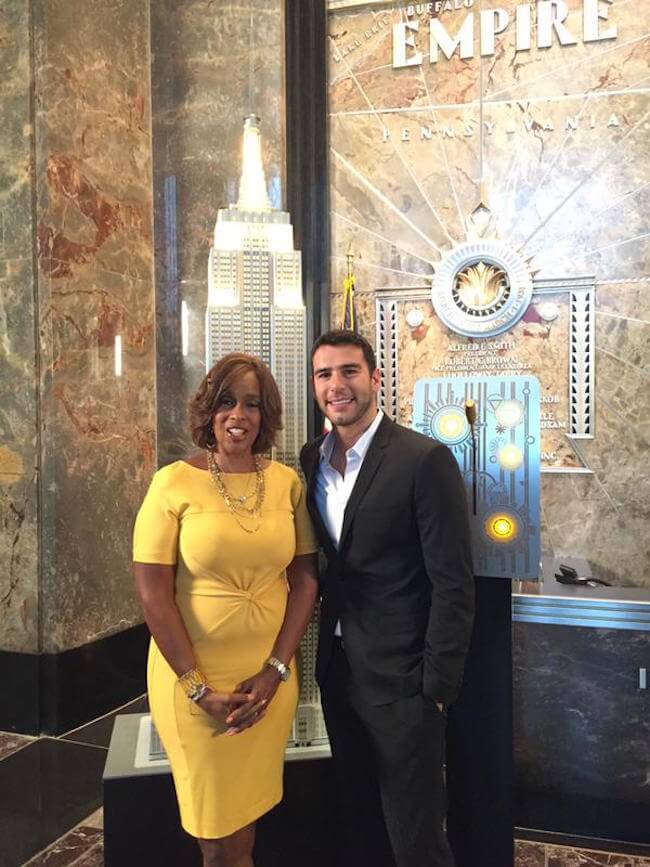 First Attempt
The TV personality first realized that she has gained weight in February. In order to rectify the situation, she opted for following the Beyoncé 22 day vegan diet. The diet included eating lunar pasta, brown rice pilaf, rosemary white beans on a regular basis which was new for Gayle, but she was willing to give it a shot as it has been approved by Beyoncé herself.
Latest Attempt
On September 12, the O Magazine News Editor revealed that she weighs more than she thought and pledged to start over with her new diet plan. Gayle thought that she was at least 5 lbs less than 184.5 lbs. The weight statistics shifted her plan to start with Weight Watchers from Monday to Saturday and she canceled a super weekend that she had in store.
For those of you who don't know, Weight Watchers is an international company that helps people in their weight loss efforts by offering numerous products and services. The company has adopted a science-driven approach to help people lose weight. The company supports and insists on forming helpful habits, getting more exercise and eating smarter.
Diet Secrets
The diet plan of the journalist includes healthy foods like eggs, bacon, tomatoes, scallops, and broccoli. She is staying away from foods like potatoes and cheese and has completely cut them off. Well, that's a good move.
The Results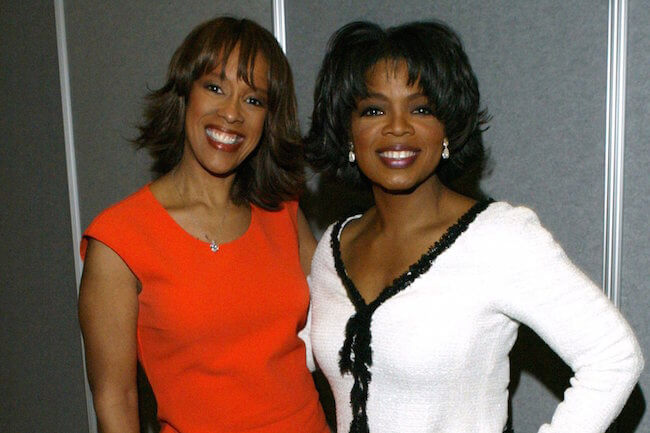 Oprah Winfrey's best friend has lost 4 lbs during her first week on Weight Watchers. She now weighs 180.5 lbs rather than 184.5 lbs according to the pic, she shared on September 21, 2015. She also added that she had a long way to go and she hasn't cheated a bit yet. Hmmm…we agree on both counts.
Healthy Lifestyle
Apart from keeping her weight in check, the morning news anchor also likes to adopt healthy lifestyle habits. Oprah.com has revealed that she likes to use Gaiam BalanceBall Chair. It helps her to sit straight (much better than usual) and also plays a vital role in strengthening her core. She added that the chair is way better than wearing two pairs of Spanx.
After seeing the efforts, Gayle has been putting in to lose weight, we certainly wish she succeeds in her mission. After all, she is turning out to be an inspiration for her 114K followers and if she succeeds, they will also try harder to succeed in their own health and fitness battles, if they require to do so. Don't you agree?
To keep up with the weight loss journey of King, you should follow her on Instagram.