Sometimes people need a hard jolt to take health and fitness seriously. A similar thing has happened with the Geordie Shore (2011-Present) star, Marnie Simpson. She has been diagnosed with a rare bladder condition. It has forced her to change her diet and lifestyle habits. Here we get a look at why she is worried about her health and get the details of an emotional meltdown, she suffered due to her health. We will also know about the lifestyle & diet changes she has initiated for living a better & healthier life from now on.
The Emotional Meltdown
Simpson started worrying about her health in November 2016 after she had an emotional meltdown. She was filming for her show and was allegedly found roaming around the littered streets while being barefoot. Her hair was also loose and she begged the show staff to not take her back to the TV house. The producers were concerned about her health. She was seen shrieking that she was 25 years old and was going home. Marnie was also seen trying to straddle a rusty railing in order to get away from the crowds.
Post the Meltdown
After the much-publicized meltdown, the diva accepted that she has started to worry about her health. She had been dealing with bladder pain for several days and it was an awful experience for her. Mirror reports that she admitted to panicking because she didn't have any idea about what she will do if she didn't get it sorted. She went for several tests only after she felt better and the pain lessened. Marnie couldn't do the tests when she was not feeling her best.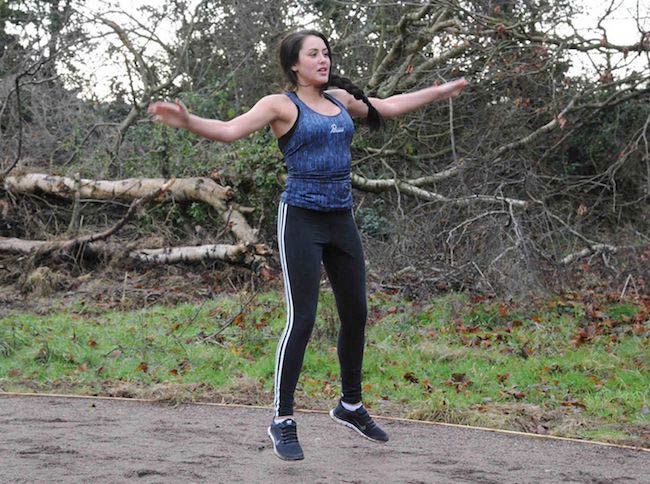 Diet and Lifestyle Changes
The tests found out that the brunette beauty has a rare bladder condition. It motivated her to change her lifestyle and diet as recommended by her doctor as well. A major change she has adopted is to try to be a vegan. She knows that it is a hard choice but she really wants to lead an organic life. She has already started on an alkaline diet to get her health back on track. Other two major changes she has initiated include giving up smoking and deciding to not have any alcoholic drinks for at least a couple of months.
Satisfactory Results
The ex-girlfriend of Lewis Bloor was hoping to get healthy on the occasion of New Year. She admitted the same via a tweet in which she said that she had been feeling unwell for about 6 months. Marnie added that she was feeling better, thanks to a healthier diet & lifestyle routine. The positive impact of these changes has made her happier, reports OK.co.uk.
Weight Loss 2015
All the fans of the sister of Sophie Kasaei would remember that this is not the first time the stunner has made drastic changes in her life to be healthier. She opted to embark upon a weight loss journey towards the end of 2015. She had dropped two dress sizes and went from size 12 to an 8 during that memorable weight loss journey. At that time, she opted for the weight loss as her weight had shot through the roof after her messy break up with the ex-TOWIE star, Ricky Rayment.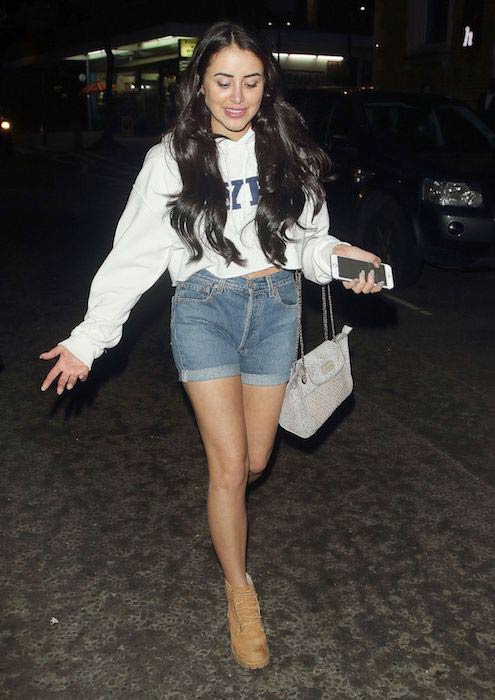 Another reason for her weight gain was the fact that she was drinking too much alcohol. She was also gorging on foods at McDonald's or eating too many kebabs. She was taking in about 4,000 calories a day. It's no wonder that she put on extra weight.
As Marnie was not happy with her body at that time, it was also affecting her self-esteem. Her self-confidence was so low and she even hated going out. She wasn't happy with the way she felt. She even found it hard to put on her jeans. So, she opted for wearing hoodies and leggings most of the time to hide the excess weight gain.
We hope that she will succeed in achieving her health goal this time around too and get some relief soon. Good Luck Marnie!!