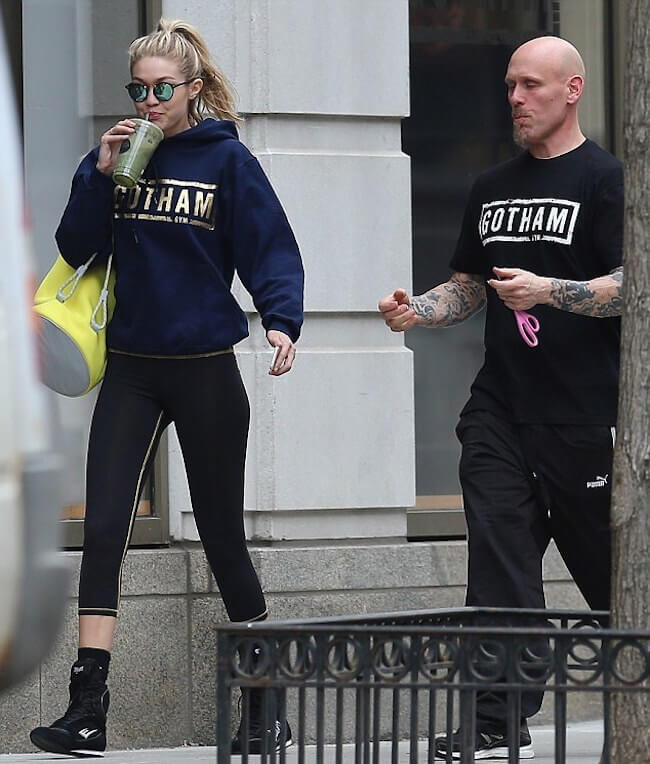 She is young. She is talented. And she is super hot. Yes, we are talking about none other than Gigi Hadid who has become a popular name in a very short amount of time. She has achieved this feat by showing excellent modeling skills and not due to her heritage. When the model is not stunning people with her looks, she prefers to follow a healthy diet plan and a well crafted fitness routine. After all, she needs to work hard to maintain the god given gift in the form of her body. Don't you think?
Fitness Initiation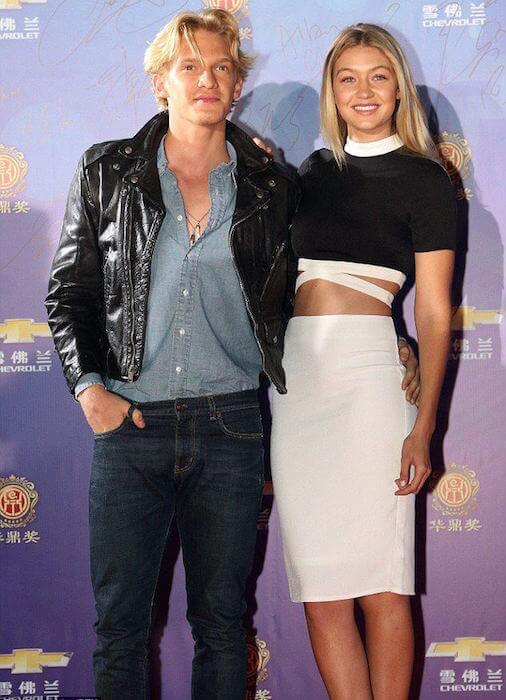 The ex-girlfriend of Australian pop singer, Cody Simpson (now dating singer Joe Jonas) was fit during her school years too. She played volleyball a lot which helped her to stay fit at a young age and boosted her competitive streak. The smoking hot model also had a liking for riding horses since childhood. So, when she moved to New York, she missed volleyball and her horses terribly. Hitting the gym wasn't enough for her, so she took up boxing and has been doing well in that. She boxes everyday when she is in New York as she can't stay away from it.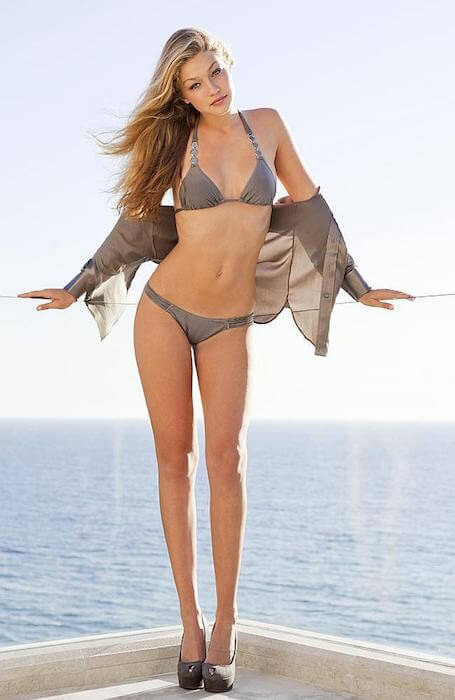 Boxing Expertise
Daily Mail reported that the beautiful blonde has an expertise in boxing. She starts off her boxing sessions by doing thorough warm up exercises like skipping and ladder training. Then, she faces her instructor Rob Piela and impresses all with some skilled punches. The Victoria's Secret model admitted that boxing is a sport for her and she intends to get better at it because she knows that she always can.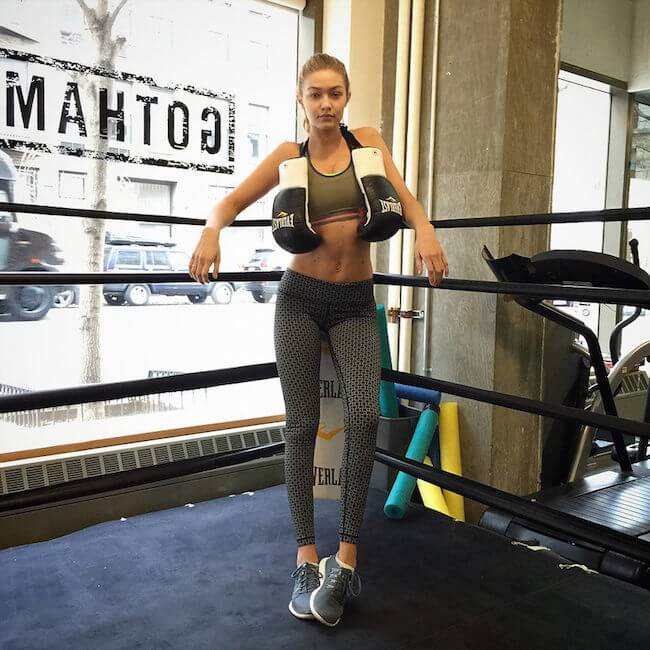 The talented model also shares some boxing tips with her fans –
Always keep your hands near your face to protect it.
Jab with your left hand to attack your opponent and keep him from coming too close.
Be agile enough to move to the balls of your feet when it's needed.
Use your right hand for power, make a turn and do an uppercut to hit the opponent if he is getting too close.
Gigi Hadid Workout Routine
Gigi usually starts off her exercise routine by jumping rope. Not only it acts as a warm up, but it also helps her to slim down her long legs. Then, the action really starts with boxing mixed with some hard core exercises which is usually followed by ending the workout with some ballet-inspired floor exercises.
The workout routine involves hard core cardio training and bodyweight training too. The pattern of the workout is 3:1. For every three minutes of sparring, Hadid has to do one minute of hard core exercises. (Pretty Impressive and tiring, we must say)
No SoulCycle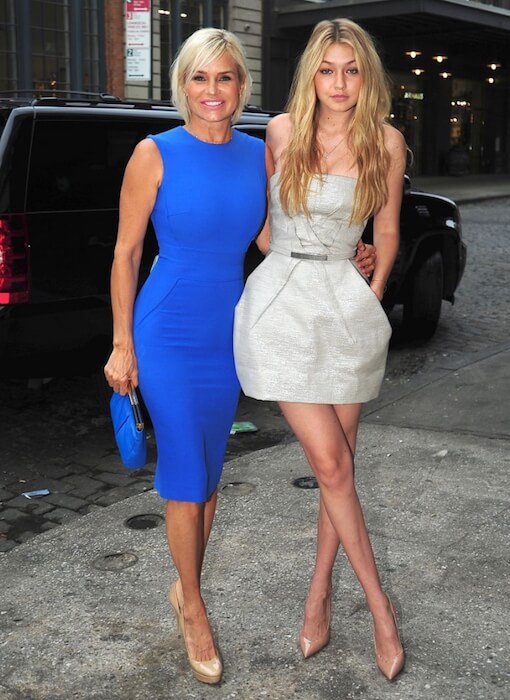 The daughter of The Real Housewives of Beverly Hills star, Yolanda Foster has shown some reluctance to SoulCycle. She acknowledged that she tried it once and hated it instantly. The renowned model revealed that when she is strapped to a bike and has to stare at a watch, she does not enjoy herself. So, she will probably never try it again.
Fitness Secret
The former cover girl of Galore Magazine has a simple fitness secret. She believes in eating healthy and doing workouts regularly. No matter what your preferred workout methodology is, just remain sticked to it and be cautious about the foods you eat.
Not Too Thin
While talking to E! News, the pal of Taylor Swift has stated that she has always wanted to be fit but she is not in the race for being "too slim" like most of the celebrities. Even if she has to sacrifice her career for it, she will never aim to get too thin and ruin her fitness. Woah…That's what we call real dedication to staying fit.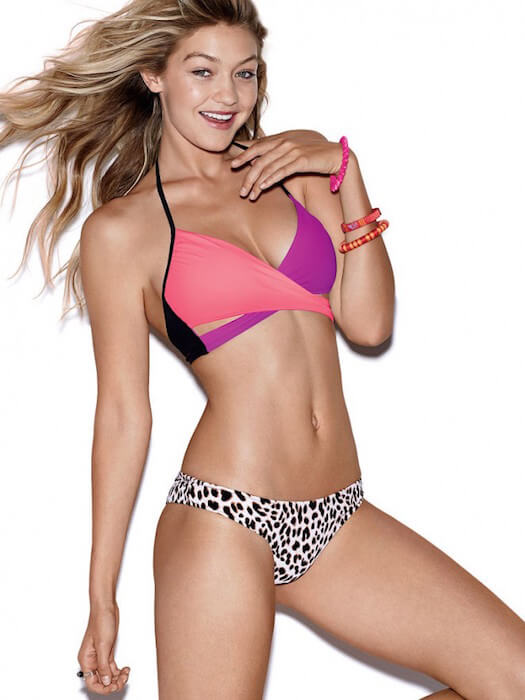 Cheat Days are Vital
The GUESS poster girl also thinks that "Cheat Days" are vital for everyone. They help you keep sane because following a strict diet plan will make you crazy one day. Her favorite foods on cheat days vary from pasta to cheeseburger to fries. She also added that cheat days are only justified when you work out regularly so no more excuses if you really want to enjoy your favorite foods.
Planning the Meals
Gigi also divulged that sometimes she has to plan her meals in advance. She does that especially when she needs to look super hot or work a lot. In these cases, she eats healthy and works out more but never stays away from her cheeseburgers.
Making Her Own Meals
The star also believes in eating freshly prepared meals. She makes her own food most of the times. She likes making smoothies for herself and accepts that they are okay but not too good. And when she can't manage cooking or craves for some drinks, she opts for eating / drinking at healthy outlets like the Juice Press that's right around the corner from her home. She buys Spicy Citrus regularly as it helps her feel de-congested and clears her sinuses. Her favorite time for drinking it is while walking to the gym as it helps her sweat. The drink actually heats up her body.
After considering all the things mentioned over here, we would just like to say that Gigi seems to know what works for her body and she is doing a good job of maintaining it. Do try some of her fitness ideas and let us know whether they work for you or not.
If you wish for more on Gigi Hadid workout routine and diet secrets, then don't forget to follow her on Instagram as she regularly updates it with some useful fitness and diet tips.