Gina Rodriguez has been winning the hearts of her fans via the show Jane The Virgin (2014-Present) for some time now. She portrays her character well along with looking great on screen. Here, we tried to find out the workout routine that keeps the stunner in shape and the diet secrets that help her stay healthy. We'll also let you know about her struggles with Hashimoto's disease and her experience when she was told to gain weight for her role.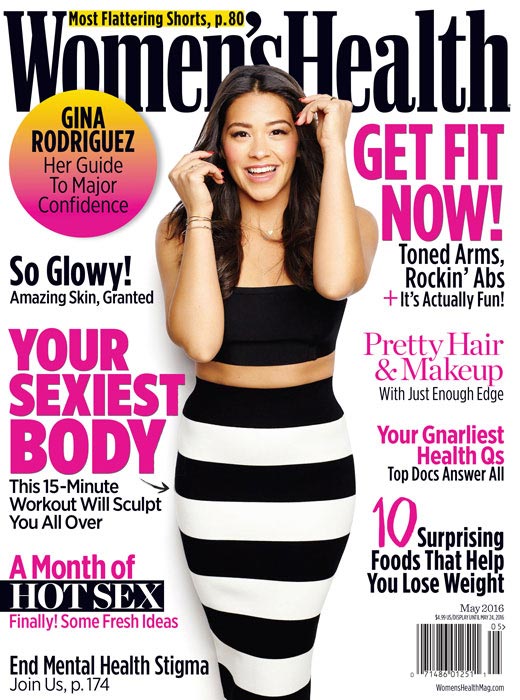 Workout Routine
The diva likes to workout regularly and stays active because it makes her feel good, reports People. She tries to walk at least 30 minutes every day because it helps her thyroid gland. Apart from walking, the preferred workouts of the talented actress are running, boxing, hitting the heavy bag and jump rope.
Workout While Filming
Even when the beautiful actress is filming, she tries to squeeze in some exercises like dancing and squats. She even squats in the middle of a scene if she gets the opportunity.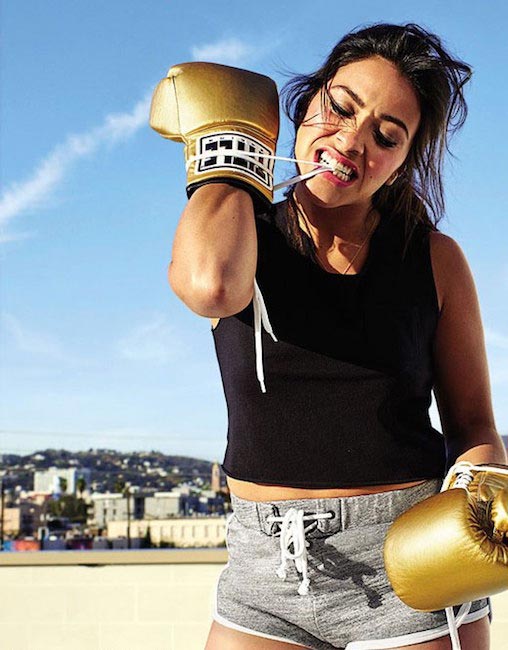 Workout for Events
The Chicago-born prepares for an event by focusing on the workouts that help her showcase her arms in a better manner. She does a lot of push-ups to get the award arms, reports Instyle.
Diet Secrets
The diet secrets of the black haired beauty involve eating smartly and eating only those foods that make her feel good. Due to her disease, her diet is somewhat restricted so she tries to eat whatever is good for her. A major secret that keeps her going is that she avoids all the temptations on set. When she is filming, she often smells doughnuts but resists the urge to eat them because gluten filled meals are not good for her health.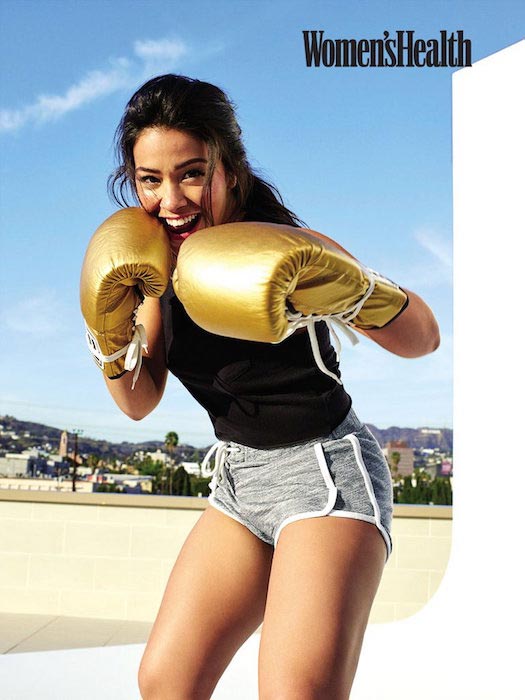 Going Gluten Free
The gorgeous woman also shares that going gluten free is hard for her because she loves bread. She compromises by eating gluten-free bread on a daily basis.
Favorite Drink
The favorite drink of the TV star is Baileys on ice.
Diet Indulgence
The pretty lady likes to indulge in dates because she loves them.
Foods She Won't Eat
The weird foods she has had in life are Crickets in Thailand and fish eyes. She doesn't like either of them.
Her Struggle with Hashimoto's disease
The Filly Brown (2012) actress has been dealing with Hashimoto's disease which is an autoimmune disease that can lead to an underactive thyroid. Due to the disease, keeping off weight from her body has always been a struggle because her metabolism does not work properly. She felt that the disease was a curse when she was 19, but it seems that she is dealing with it in a better manner now.
Impact on Job
The American actress was not happy about being diagnosed with this disease because it's not good for a professional actress to be unable to control her weight. But then, it turned into a blessing when she got the opportunity to represent all the women who are dealing with this disease.
Told to Gain Weight
You must have heard stories of how actresses were told to lose weight to get a particular role. But the co-founder of Naja, a premium lingerie brand, has a totally different story to tell. She got the flu while she was appearing as Jane and lost around 15 pounds due to it. The head of her network and the show creators had a meeting with her and told her she was perfect the way she was before the weight loss. She was literally told to gain the weight back and she did that by eating the food she loves like chilaquiles and pancakes. This entire incident made her feel great because her bosses loved her for who she was, reports Self.
Advice for Gina Rodriguez Fans
Love Yourself
The former The Bold and the Beautiful (1987-Present) star wants women to love themselves as the way who they are. She wants them not to worry about people who say what makeup they should be wearing or how they should look.
The Best Advice
Women often feel that they are not pretty enough or they are not smart enough or even strong enough. Gina's advice to such women is to work on their strengths and improve what they can. If you want a better body, hit the gym and eat right. But if you want to get taller, you won't be able to achieve this goal. So focus on what you can change and be happy with what you cannot change. Don't seek other people's appreciation. If one person doesn't like you, that's not the end of the world, someone else will.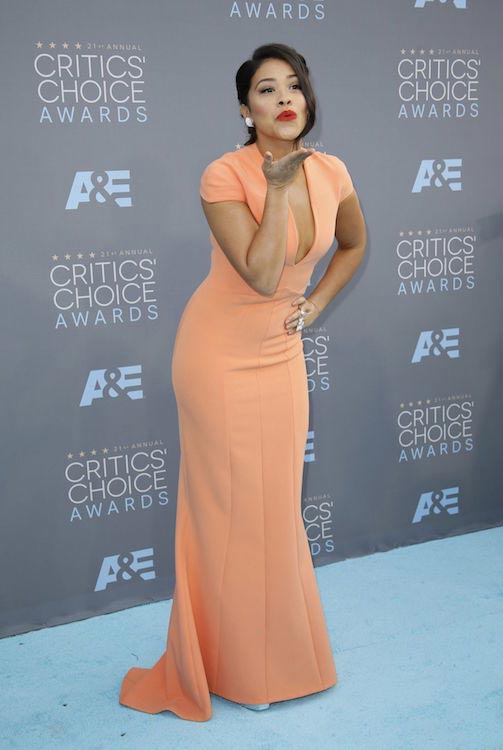 Don't be Afraid of the Mirror
The actress with Asian eyes also thinks that many women avoid mirrors because they don't like what they see. She says it should not be like this. You should be proud of who you are, no matter how you look. You need to accept who you are and learn to love it. It will make your life easier and you will be happier. (Great advice, we must say!)