Holly Madison is one of the most recognized American TV personalities. Her success with shows like The Girls Next Door (2005-2010) and Holly's World (2009-2011) has made her a star in no time. She is now expecting her second child with husband Pasquale Rotella. Her first child was also with Pasquale. It was a daughter named Rainbow Aurora Rotella who was born in 2013. Here, the mum to be is sharing her two pregnancy diets in detail, busting a pregnancy myth and talking about her previous pregnancy weight loss journey.
The Good News
The announcement of the pregnancy was made by the couple by sharing a sonogram via social media. Rotella who was not her husband yet wrote that they are blessed and excited to announce that Holly and he has a baby owl on the way.
Sister's Reaction
This time around they were eagerly waiting for Rainbow's reaction. While talking exclusively to ET Online, Holly shared that Rainbow has accepted that she is going to have a little sister but earlier she was insisting on having a brother.
How Her Pregnancy Cravings are Different
The American TV Personality also shared that her pregnancy cravings are different this time around. When she was pregnant last time, she craved for healthy food options such as blueberries and green smoothies. Now she can't down green juice as it makes her feeling nauseated. She is eating loads of carbs and junk foods like pizza these days.
Holly Madison Pregnancy Diets Revealed
In a blog on E Online, the Dancing with the Stars (2005-Present) participants shared her two pregnancies' diet. She admits that her pregnancy diet this time around is not healthy and recommends her fans to follow the 1st pregnancy diet.
Pregnancy Diet during 1st Pregnancy
During the first pregnancy, the diva used to have a Blueberry green smoothie made with 1 banana, 1 cup water, 1 cup spinach and 1 cup blueberries in breakfast. In lunch, she went for a bowl of red pepper and tomato soup and an organic kale salad with oil-free vinaigrette dressing. The preferred snacking option was another green smoothie. She followed the same recipe as that of breakfast but replaced 1 cup blueberries with 1 cup kale and 2 apples. The dinner was simple homemade vegan lasagna.
Pregnancy Diet during 2nd Pregnancy
Now the breakfast of the stunner consists of an Americano from Starbucks that's accompanied by a slice of pumpkin bread. The lunch includes visiting a fast food joint and having whatever she feels like. She justifies her lunch habits by consoling herself that she is taking daily prenatal vitamin and DHA supplement. The snacking option is the healthiest one. She has an organic green juice. The dinner consists of dairy-free Pinkberry from Postmates.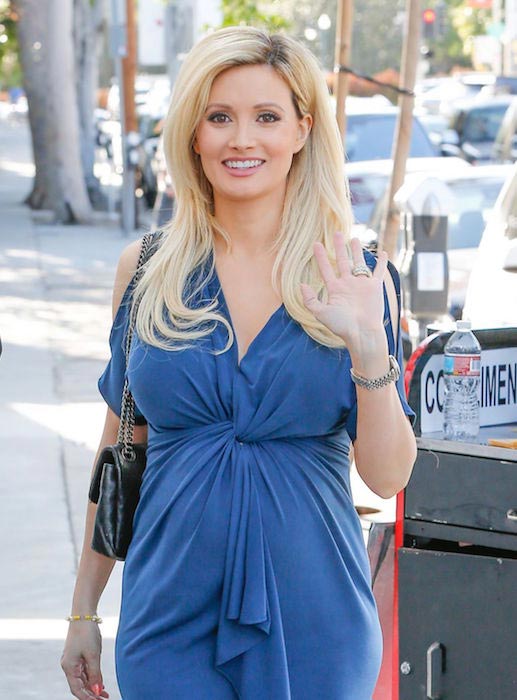 Her Approach
The New York Times best-selling author is very aware of the fact that her pregnancy diet this time around is not as healthy as it must be. So, she is trying to eat healthier every day and taking it one day at a time. (We hope you succeed!!)
Busting the Coffee during Pregnancy Myth
The model also helped in busting a pregnancy related myth. She revealed that having coffee when you are pregnant is fine. She stated that American College of Obstetrics and Gynecology says that it's perfectly acceptable to have up to 200 mg of caffeine a day. She says that her doctor even recommended her to have two Tylenol with a small amount of coffee to deal with headaches that were haunting her.
Weight Loss after Pregnancy
In another blog, the showgirl shared her pregnancy weight loss experience and stated that there is so much pressure on new moms to lose weight these days which was never there before.
Her Pregnancy Weight Loss Experience
After giving birth to Rainbow, the new mum was eager to snap back into shape. She took care of her body during pregnancy, ate healthier foods and worked out regularly. She even got a lot of compliments that she didn't even look pregnant but that was for her belly. Holly even felt that she hadn't gained a pound. But after the pregnancy was over, she had a huge tummy and wasn't feeling fit at all. She had to wait for long before she was able to use a weight clincher.
The Workouts
As soon as the doctor allowed her to workout, she kicked off a daily regimen of yoga and Hip Hop Abs. She continued eating as healthy as she could. Breastfeeding helped her lose some extra pounds as she thinks it makes the uterus shrink back faster. (For a detailed version of the workout and diet plan she followed, click here.)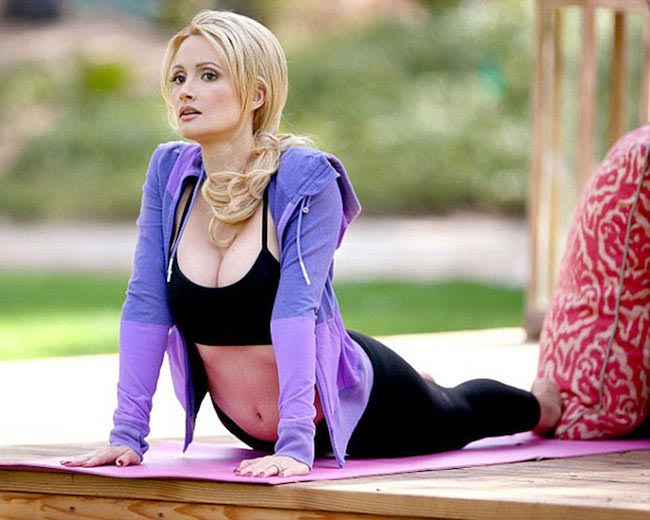 Weight Loss Success
Unlike many celebrities, Madison took 11 months to lose 30 pounds of baby weight. She had a multi-page "Body After Baby" spread in a national magazine six weeks after giving birth. She did that because she was confident about wearing a bikini even if she still had some pounds, she could have done without.
The Irony
When the reality star was feeling good about the weight loss and praising her own achievements, she came across an article that stated that another actress had lost all her baby weight just two weeks after the birth. (That's what we call totally weird but don't worry Holly, you did your best and you should always be proud of you!!)
To know whether Holly Madison would succeed in having a healthy pregnancy throughout and whether she will lose the weight easily this time around, don't forget to follow her on Twitter, Facebook, and Instagram. You can also visit her official website.