David Kingsbury is one of the world's most sought after personal trainers who have demonstrated their skills in body transformation again and again. He not only works with renowned personalities from the film industry but helps transform the lives of thousands of people. Here, he has shared how do Hollywood action stars train and what characteristics you would need to train like a Hollywood star.
Being a Trainer
The weight training expert believes that being a fitness expert is not about just letting celebrities have great abs. It is about being responsible for the physical condition and safety of a highly valued personality. The focus is not only on making sure that a celebrity looks great on screen. It's also about ensuring that the physical capabilities of a client are enhanced and the client avoids getting injured.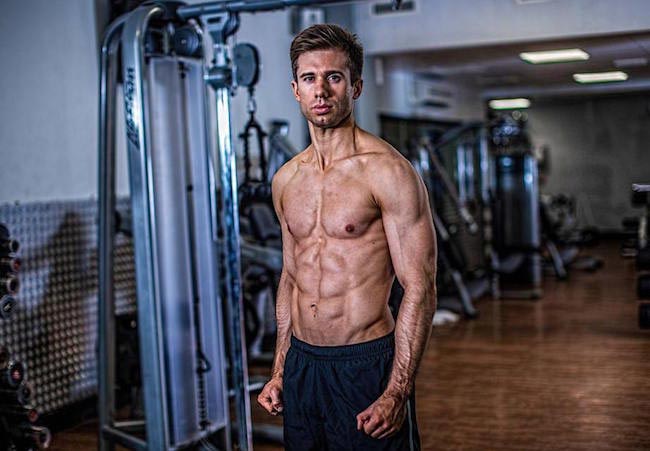 Temporary Athletes
The trainer of over 50 A-list stars thinks that when he is training a star for an action role, he needs to turn them into an athlete on a temporary basis. The actor must look like that he has the capacity to do what his role demonstrates. For instance, while training Hugh Jackman, it was ensured that he could tear a person apart in his role as Wolverine in The Wolverine (2013). Another example he gives is of Michael Fassbender, as he has trained him for his role in the film version of Assassin's Creed (2016). In this role, the actor had to look like a believable killer. The killer had to be agile, lithe and have a physicality that's instantly palpable on screen. Making celebrities into temporary athletes is a part of his job now.
Tough Job
The provider of world's leading online training plans also states that the road to this result is riddled with loads of pitfalls. The actors often get seriously injured and some stunts are really scary with real danger. Hence, the process of training an actor is not as easy as it seems. Many times the stunt doubles take over highly dangerous scenes. But it does not mean that the actors are not doing whatever they can do by themselves.
The Key Pillars
Action movie scenes are particularly grueling because one has to do dynamic and dangerous movements over and over again. To prepare the stars for a role in an action film, the trainer based in Pinewood Film Studios sticks to some simple steps that are mentioned as follows:
High Strength Levels
The trainer of Jennifer Lawrence always insists on building the strength levels of celebrities. It is done by following a two-fold approach. First, the outright strength of a celebrity is developed so that it ensures that the celebrity can perform all the required movements. Then strength endurance becomes a focal point as many times, the movements need to be repeated over and over again.
Better Flexibility
The wellness expert shares that the lack of flexibility can be a big problem when someone is performing stunt work. For example, if a person has to deliver an overhead kick during a fight sequence, then that person has to be flexible. Flexibility training is the answer here. It ensures that the tension developed during a workout is released and the stress in exercising these muscles is reduced. Flexibility training also improves the posture of a person that leads to maximized strength and minimal stress.
Time for Recovery
When a person is training hard, they need time for recovery from the grueling sessions, believes the trainer of Garrett Hedlund. Training alone is not enough to make a person stronger. A combo of training and recovery is what sets things right.
Remembering Previous Injuries
When training a celebrity, the fitness guru always has to keep the previous injuries or body issues of the clients in mind. His previous clients have dealt with everything from broken vertebrae to torn ligaments. Stunts always have a serious amount of risk involved, so a person needs to work around his or her body's limits. As a trainer, David does that by reading the body of a client. He also studies its functioning and movements and then modifies the training to suit those movements and functioning.
Training and Performance
The trainer of Rooney Mara also has to make sure that the training sessions have little or no impact on the on-screen performance of the actors. Performance matters more for the celebrities than their training, so the focus rarely shifts from that.
How to be a Stunt Performer?
If you wish to be a stunt performer or you are aiming for a body that has the capabilities of fighting like an action hero / heroine, then you must nail all the rules mentioned above. Apart from following them, the trainer of Jessica Chastain wants you to know your body. You must be ready to sprint, run, fight, explode and act at the same time. This is not an easy feat and only a few talented people can manage it.
If you liked the ideas shared by Kingsbury, you may want to follow him on Facebook, Twitter or Instagram.