Living a better life should always be our aim at all times. If you wish to achieve this goal in 2018, then you would certainly appreciate the tips shared by Jessica Simpson's trainer, Liz Josefsberg.
Apart from Simpson, she has worked with some other renowned names such as Jennifer Hudson, Charles Barkley, and Katie Couric. It is evident from this impressive list that most of her ideas work for her clients. Surely they will work for you as well!
No Cell Phone Before Sleep
When phone alarms gained popularity, many people chucked out their alarm clocks. If you did the same, its time you take it out of the storage or buy a new one. Why? It's because when you put the alarm on an alarm clock rather than a smartphone, you will not be tempted to check email before you sleep. Checking the phone before sleeping is a bad habit and because you probably gain some stress from it which further makes sleeping difficult.
Healthy Breakfast
If you think that preparing a healthy breakfast is a lot of work, you need to realize that you can go for 2-minute breakfasts like oatmeal and flavored yogurt too. You should stick to a plain diet and never have over 100 grams of carbs a day.
Walk and Talk
You should try to move as much as you can. To do that, a simple trick is to walk when you talk over the phone. Don't stay sedentary all day long because it might shut down your metabolism and make you unfit.
De-Stress
Many people don't realize that stress can put an end to their healthy diet ideas. When you are stressed, your body will grab a bit from the fat stores and then it would over-compensate by making you feel hungry. So, to get rid of the stress, you should devote 100 minutes each week to de-stress by doing stuff like coloring, meditation, and knitting.
Water All the Way
Another simple rule you should follow is to consume 100 ounces of water every day. It will keep your metabolism and digestion going fine. Start drinking water as soon as you get up and stay hydrated throughout the day.
Full Fat Over Low Fat
You should never have more than 100 grams of carbs in a day. It is also a good idea to have a bit of full-fat products like cheese rather than having a whole packet of non-fat one. It will ensure that you are satisfied and don't crave it more.
Right Exercise
You should spend at least 100 minutes a week for exercising and take it as seriously as you take any other appointment.
Target 100 Plan
The essence of Liz's fitness ideas is that you should stick to Target 100. Drink 100 ounces of water a day, have just 100 grams of carbohydrates a day, get 100 minutes of movement every week, relieve stress for 100 minutes a week, sleep 100 extra minutes a week and exercise at least 100 minutes every week.
Why Doesn't Weight Loss Work?
If you are following a strict diet and exercise regime and still not seeing weight loss results, you should focus on hydrating more, sleeping more and reducing your stress levels.
Special Scale
You should never follow a normal scale while focusing on your fitness. Instead, you should use a special scale that tells you about bone density, body fat, and muscle mass.
Go Slow
It is also a good idea to pick small targets that you can stick to like walking a mile extra or eliminating sugar from your diet for a week. This approach will ensure that you keep achieving targets and stay motivated to achieve more.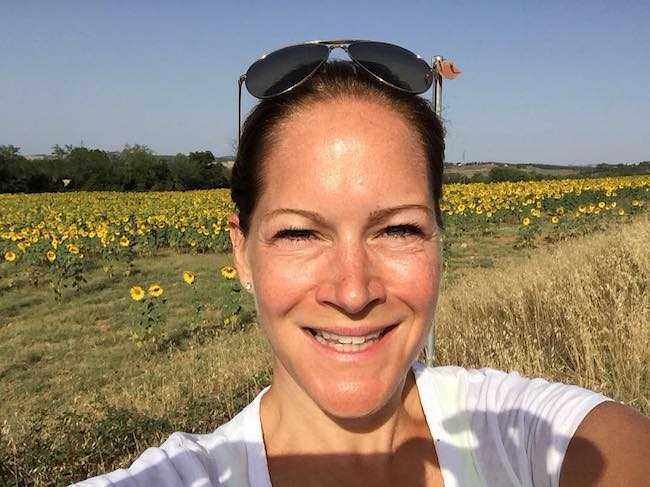 The End Goal
The end goal for all fitness enthusiasts should be to remember that you make better food choices. Better food and active lifestyle are the keys to fitness, won't you agree?
Featured Image by Joel Telling / Flickr / CC BY-SA 2.0