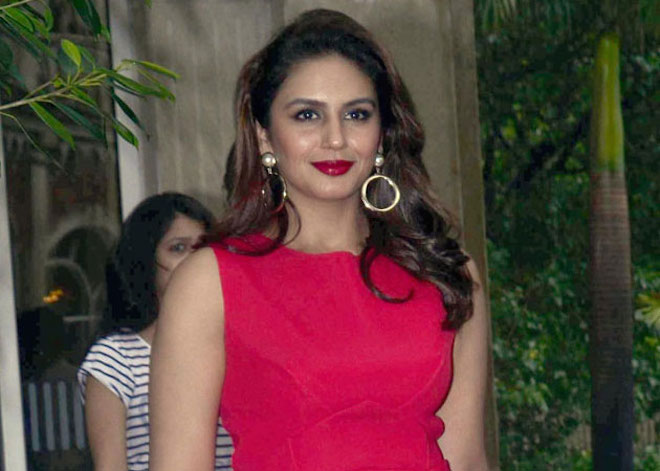 When the name of Huma Qureshi comes up, we all think of the amazing performance given by her in the Gangs of Wasseypur movies, 1 and 2. Though Gangs of Wasseypur was her debut film and helped her leave a mark, Huma has moved on to various other successful projects as well. The roles played by her in the movies like D-Day (2013), Dedh Ishqiya (2014) and Ek Thi Daayan (2013) certainly helped her to increase her fame.
These days, the stunning actress is focused on her upcoming film "Badlapur" in which she has a prominent and vital role. Though, she has not been seen promoting the film as strenuously as her co-actors, Varun Dhawan and Yami Gautam but the fact is that it's an attempt on the filmmaker's part to keep her role under wraps and increase the suspense. Apart from her excellent acting abilities, the actress has also gained a lot of popularity for not being the stereotype "slim" bollywood diva that is running after the title of "Size Zero."
This curvy actress is very proud of her looks and her body, and she is not ready to give it up to get slim. Huma believes in maintaining one's body and takes the following steps to retain her health and fitness:
Power Yoga: The pretty actress uses power yoga to boost her body's flexibility and enhance her metabolic system. Power Yoga generally includes various exercises that help you to stretch out every muscle in your body and tone them as per your wishes. You can indulge in this exercise on a daily basis without bothering about any side effects as it has none. You just need to know when your body has reached its limits so that you don't end up with a cramp or dislocated muscles.
Strength Training / Weight Training: This is another cool exercise preferred by this former theatre artist as it helps her to keep her body fit and active. You would also get help in controlling your weight and building stamina with this form of training. When this rising star of bollywood can't manage cardio exercises, she opts for weight training. This exercise form would help you to tone your muscles, improve muscle coordination and build a strong body. You can have toned abs and shed off excess fat from your body by putting proper efforts. You just need to make sure that the weights you are lifting are in accordance with your body's capacity to handle it.
Stretching: Some people consider stretching to be an option that can be added to their daily workout or can be skipped. But the Delhi born actress believes that it is a vital part of exercise that must not be missed. It not only helps you to improve your athletic performance but it also negates the chances of an injury especially when you get too involved in testing your body's strengths.
Running: The 28 year old actress also believes in improving her fitness levels by running as it keeps the blood moving and clears her head. Running on a daily basis especially in an open environment would help you burn off extra calories and keep all your muscles functioning.
Cardio: Adding cardio exercises for at least an hour, four times a week is a must for this beautiful actress. It helps her to keep her heart healthy and improve blood circulation. When adopted on a regular basis, the cardio exercises would also help you to improve your recovery period, boost your metabolism and manage diabetes too.
Huma Qureshi Diet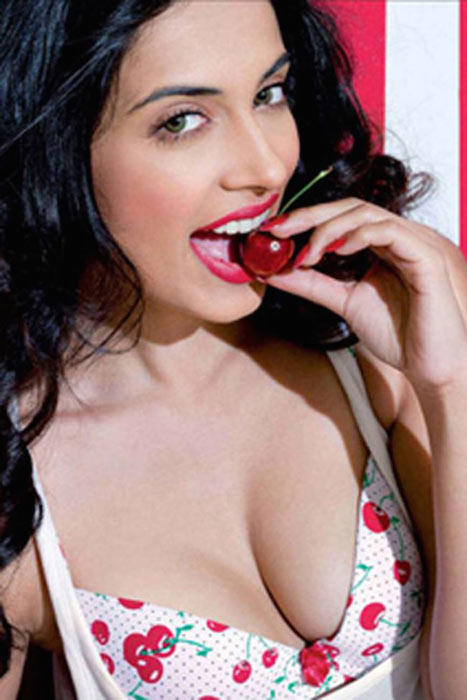 As far as the diet routine of this stunning actress is concerned, this bollywood beauty offers the following suggestions:
Eat several small and well-balanced meals every day rather than stuffing your face with food only 3 times a day.
Drink at least 12 glasses of water a day as it would help you digest your food and shed off toxins from your body in the simplest manner.
Eat healthy breakfast that should include fruits like apple or papaya and follow it with traditional healthy dishes. Her favorite breakfast options are Ragi Dosa, Plain Dosa, Upma and Poha.
Huma urges her fans not to eat anything out of a packet, box or bottle as it would contain a lot of preservatives, which are bound to harm a person's body and health in the long run. So say no to frozen foods and switch to freshly cooked meals today.
Food options that contain organic and whole ingredients are the priority of this strikingly hot looking diva. You can also map the health value of all the foods you eat by reading the nutritional information on every food item you purchase.
This astonishingly beautiful actress also likes to eat a lot of fresh fruits and vegetables as it helps her to maintain the overall health.
Coconut water, Nimbu paani and vegetable juices are her favorite drinks as they give her instant energy and do not harm her body in any way.
She also recommends to reduce the consumption of packed fruit juices, tea, coffee and suggests people to replace it with healthier options like green tea.
Junk foods should be a big no for people, who care about their body and fitness as per Huma's opinion.
Though Huma indulges in sweets from time to time but she works harder in the gym to compensate for it. You should do that too. Otherwise your sweet tooth may ruin all the results of the steps that were taken by you with regard to keeping yourself fit and active.
Last but certainly not the least, this talented actress suggests everybody to stay far away from fried and oily dishes as they are bound to make you unhealthy.
The gorgeous Huma also suggests that we all should respect our bodies. There's no point in craving for a different body shape and wishing for it. Rather we should appreciate what body god has given us and should try to make it healthier and fitter by focusing our food and workout habits.