Getting rid of baby weight is perhaps one of the toughest fitness challenges for women. Former Miss Wales, Imogen Thomas understands it completely. She has recently advised women to workout at their own pace and get rid of baby weight only when they are comfortable. She also shared her workout routine, her diet secrets and inspired her fans to love themselves. Have a look at the valuable fitness advice for new moms shared by the diva.
Take Your Time
The model believes that every woman should bounce back after baby's birth but at her own pace. You should realize that your body has gone through too much when you were carrying the baby and it has allowed you to bring a healthy baby in the world. So, you must not be too pushy about losing weight as it will sort itself out over time.
Workout When You Are Ready
The swimsuit designer also said that workouts are vital for losing post pregnancy weight but you should try working out only when your body is ready, reports Lifestyle One.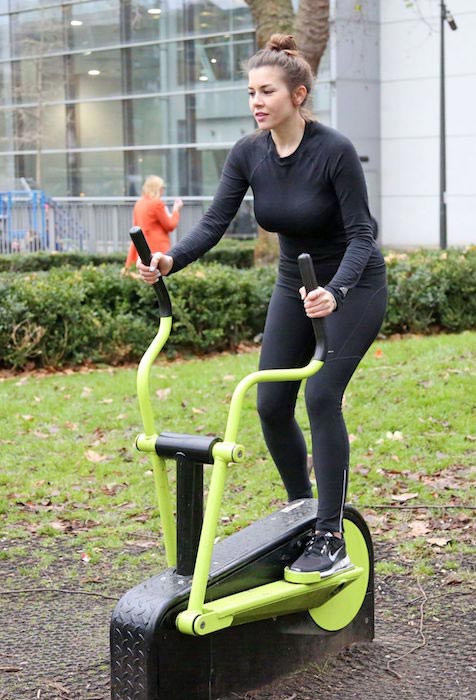 Workout Routine
The mother of two works out at least four to five times every week. More details and real images of her workout regime can be found by following her on Instagram.
Weight Loss Challenges
The gorgeous lady admits that losing weight was more of a challenge this time around because her metabolism has slowed down with age. She also shared the fact that she has more problems in losing weight from particular areas of her body such as her stomach and she is insecure about it.
Diet Secrets
The former Big Brother (2000-Present) contestant is very strict about her diet. She eats healthy meals most of the times. Imogen likes to start her days with healthy breakfast options that include healthy fats such as avocado.
Diet Indulgence
The stunner admits that she is not fussy about eating her favorite meals every now and then even if they are not 100% healthy. She even confessed that it happens when her diet goes out of the window as she once overindulged for many days continuously. She works hard to make sure that she gets back on track as soon as possible because she does not want to make treats a permanent bad habit.
Love Yourself
The winner of Miss Wales title in 2006 has some very good advice for her fans. She thinks that all of us should accept our flaws and learn to love ourselves. Imogen also believes that no one is perfect so we should not pretend to be perfect. Instead, we should be happy with our imperfections.
Weight Loss is Vital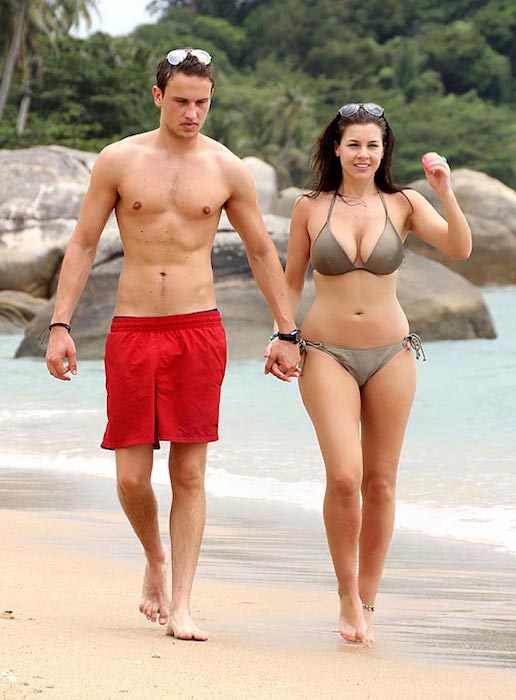 The partner of Australian boyfriend Adam Horsley is a supporter of losing pregnancy weight when one is comfortable with it. She wants to lose the weight she has gained with her second daughter, Siera. Imogen would like to be a yummy mummy not to please anyone else but because it's important for her to look good and feel good too. She wants to work at it until she achieves her goal weight.
Be Real
Celebs Now reported that the lovely lady wants you to not get too influenced by celebrity post-pregnancy weight loss. She thinks that it's unrealistic that some celebs just pop back into size 8 jeans, a few days after giving birth. She says it's not the norm for most of the people. She also adds that losing baby weight is a tough task and most mothers understand the same thing.
Dealing with Body Shamers
The former love interest of Ryan Giggs was body shamed on media a few weeks back. She was called "fat" and "whale" even despite the fact that she has lost most of the 3 stone, she gained during pregnancy. The TV star had a response ready for the body shamers.
She says that people should not be body shaming because everyone is different. People who didn't have babies were criticizing her for gaining weight just a few weeks after having a baby. It's a sad world. She also added that though these comments may make her feel down if she is already in a bad mood but they won't affect her self-image. She will not lose weight to stop the body shamers from commenting nonsense; she would lose weight because she wants to do it.
The TV personality also added that unless a person is perfect, he or she should not bother criticizing her, reports OK.co.uk.
To know Imogen better, don't forget to follow her on Twitter.