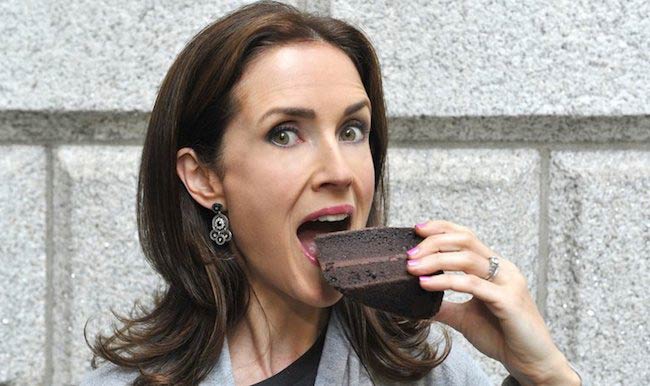 Being a public figure with a serious health issue and two small kids is not an easy thing. But TV producer Maia Dunphy seems to manage it all quite flawlessly. Here we learn about her current diet plan and gather how she utilizes diet to stay fit despite having IBS since her teens. We also get to know what she will cook to impress someone and why she won't do any fad diet or a detox.
Grocery Shopping
Before we know what she likes to cook, we should look at the places where she gets the ingredients. She likes to shop at a local deli in Dublin Lotts & Co on South Lotts Road as she gets really good food, amazing loaves of bread and freshest vegetables there. She also uses my local Eurospar or Dunnes for general grocery shopping. When in London, she likes shopping at Sainsbury's.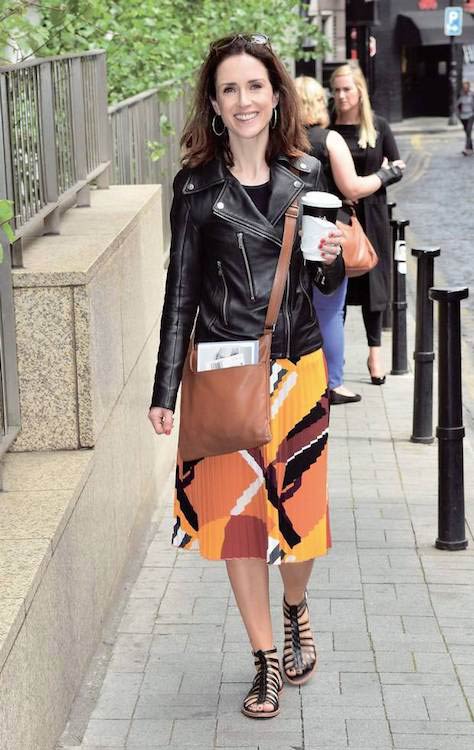 Common Items
Though the diva says that she doesn't shop the same foods for two weeks in a row, she likes ensuring that her refrigerator is filled with bread, milk, eggs, avocado and a personal weakness, Cadbury chocolate.
Diet Plan
Dunphy's diet plan is as follows:
Breakfast
A poached egg, half an avocado and sourdough toast. She doesn't like it when avocados turn out to be nothing but brown mush.
Lunch
She likes having a lunch of Emmental and Portobello Mushroom toastie at M&S café.
Dinner
During dinner in Dublin, she has salmon or prawns or vegetarian stir fries. She also prefers something with coconut milk. When she is in London, she makes curries from scratch. The reason for the latter option is she cooks for her teenage stepson.
Snacking Preference
As the stunner was diagnosed with IBS in her teens, most of the fruits are not suitable for her. So she snacks on unhealthy foods like a bag of crisps or some squares of Cadbury chocolate at times.
Foods She Avoids
The mother of two says that she doesn't like offal liver, kidneys or oysters with a bargepole. She is also trying to reduce her intake of meat.
Cooking to Impress
If the wife of Johnny Vegas says that if she is cooking to impress someone, she will not opt for something that has fewer calories. Instead, she will use items like butter, cream, and salt heartily (like they do at restaurants) as these things make foods tastier.
Food as a Hangover Cure
When using foods as a hangover cure, she likes to have noodles or pasta.
Ready to Eat Foods
As the writer doesn't like a takeaway, she opts for ready to eat meals offered by Pure Kitchen. And she selects them only when she has no time to cook by herself.
Diet Indulgence
Anything that has peanut butter, Cadbury chocolate and Keogh's crisps are her diet indulgences.
Opinion on Diet Fads
The broadcaster accepted that she isn't a fan of any fad diet, juice diets or detox because if she tried them, they wouldn't suit her stomach.
Last Supper
The owner of a parenting blog, the M World says that her last supper would be fillet steak and chips made by her mother.
Cooking for Family
When the star is cooking for her family, she likes to make lasagna and baked chicken as they are perfect family dishes.
Advice for Fans
As a busy mother, a TV professional and a successful writer, Maia rarely get time for herself. When she has some free time, she spends it with her pals. In her opinion, women often forget how great it is to be with pals when they don't make time for themselves. She encourages women to take some Me time and spend it with their pals too.