Beauty comes from within. This is a phrase we have often heard in our daily lives but there's a supermodel who firmly believes in the same. She has been a vegetarian for more than 24 years and thinks that turning to vegetarian foods was one of the best choices she made towards enhancing her health and beauty. We are talking about Filipina supermodel Isabel Roces Trebols who has been a face of popular brands like Palmolive, Nizoral, Nestlé Ice Cream, Axe, Smart, and Black and White.
Workout Secrets
While recently talking to Inquirer, Isabel revealed that regular workouts are her anti-aging secret. She thinks exercising regularly will help you maintain good muscle mass and your body (especially your butt and arms) won't get saggy. She also thinks that regular exercise would help you to maintain great bone density so that you could maintain your full height throughout your life and don't get stooped (which looks bad). Linking beauty to exercise, the beauty writer said that regular exercise would keep your skin taut too. (That's a refreshing opinion, won't you agree?)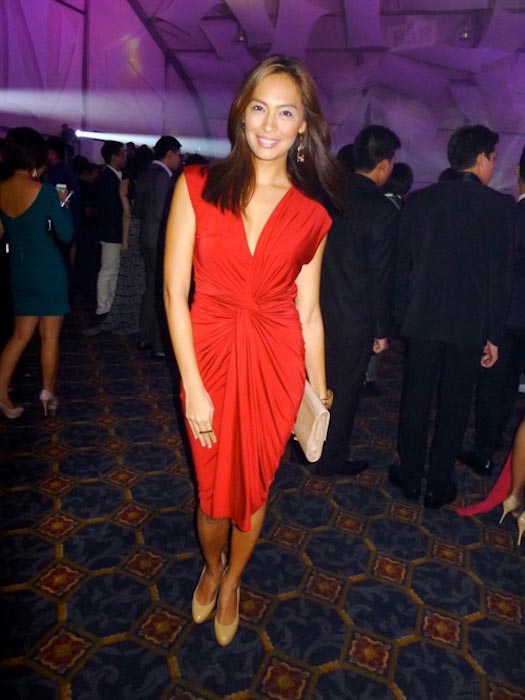 Diet Secrets
The biggest diet secret of the diva was turning into a vegetarian. She thinks that when a person takes care of his / her body; their body takes care of them. (And we agree!!!) She likes to eat only healthy and vegetarian diet. She also thinks what people eat also affects them physically and spiritually, so she always tries to eat a healthy diet.
The gorgeous woman has been a vegetarian for 24 years and doesn't regret even a minute of it. This change has helped her feel better about herself and has played a key role in enhancing her beauty. The model has also been more focused on plant based diets and says that switching to it made her skin radiant and more elastic. She has also gotten rid of skin troubles like rashes and zits. (Those women, who want to glow like the sexy lady here, take note please)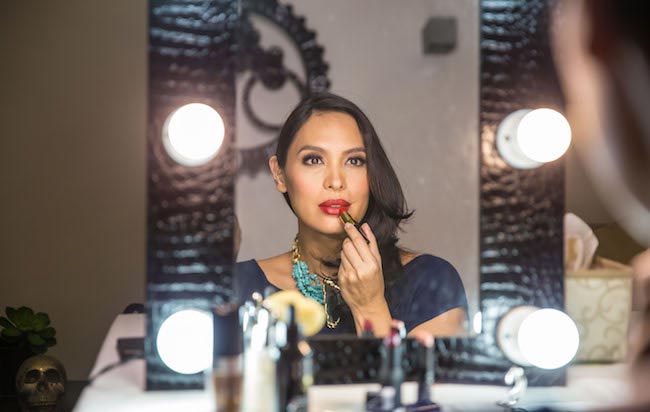 Reason behind turning a Vegetarian
The PETA supporter turned vegetarian because her mother was a vegan which Philstar had earlier reported. Hmmm….Good source of inspiration, we must say.
On Being a Vegetarian
The would-be mother thinks that being a vegetarian does not mean that you only eat boiled and raw foods but it means that you get all the nutrients like protein from vegetarian foods only. Vegetarian foods can also protect you from diseases as she had hardly gotten ill after turning into a vegetarian. Trebols is not against the people who eat meat. She thinks it's an individual choice and only wants to share the benefits it gave her with other women.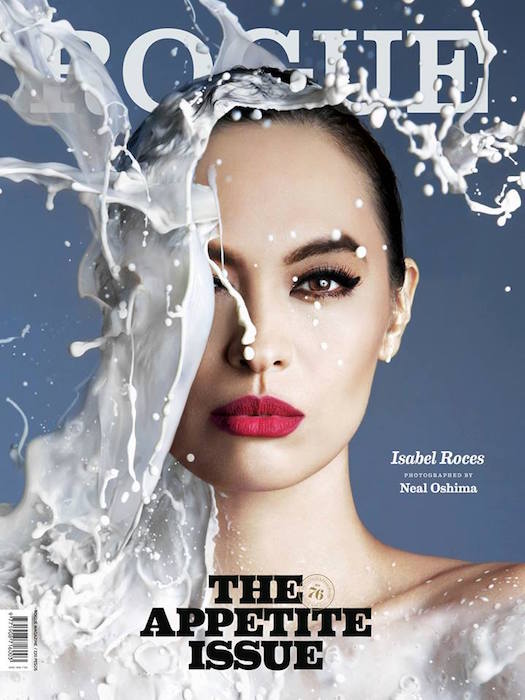 Being Vegetarian is not boring
The current Inquirer beauty columnist also thinks that being a vegetarian is not a boring thing. There are many good restaurants like Bodhi or Greens where you can get delicious foods. Even many airlines offer a full vegetarian menu these days which speaks a lot about the benefits of turning to vegetarian foods.
Favorite Foods
The cruelty-free advocate has a weakness for Veggie Burger of Green Pastures. She also has a weakness for delicious cupcakes as she was recently seen enjoying them with her bestie Valerie Delos Santos.
Relaxation Technique
The stunner relaxes by enjoying regular massages and manicures and pedicures as they help soothe and rejuvenate her body.
Well, we are inspired by the secrets shared by the beauty that appeared in the Appetite edition of Rogue Magazine (2014) and we certainly hope that they help you a bit. After all, we always want our readers to be healthy by adopting the health secrets shared by their favorite celebrities.