Isabelle Cornish came into limelight in 2013 when she was named Australia's Sexiest Vegetarian Celebrity by PETA, an animal rights organization. She is a living proof of the fact that following a vegetarian diet can lead to great health and amazing looks. Here we try to find out what motivated the stunner to turn into a vegetarian, her workout routine, and diet plan. She also shares what health means to her and advises her fans that they should be comfortable in their own skin.
Turning into a Vegetarian
The diva was brought up in an atmosphere where she was surrounded by animals. She educated herself on factory farming and the non-ethical practices. It was a key motivation for her to turn into a vegetarian. She was just 13 when she gave up meat.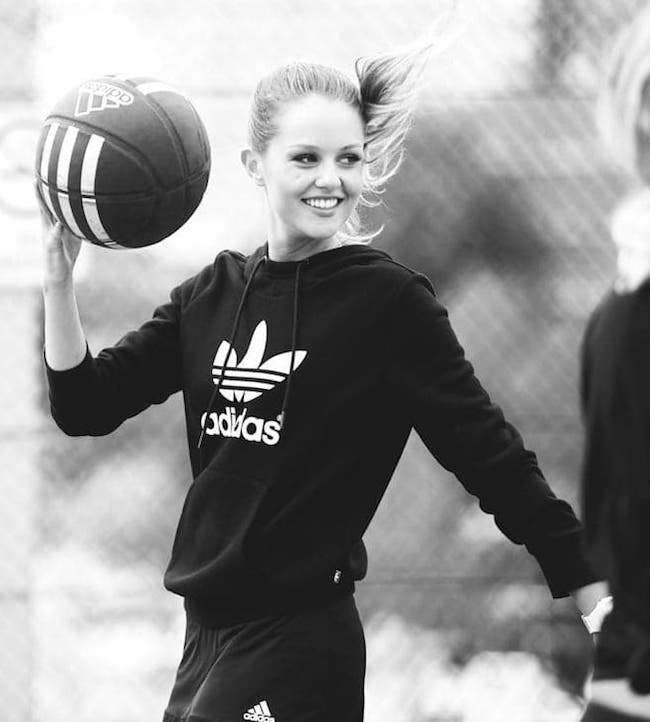 Being Healthy
The owner of Life IZ website says that being healthy for her denotes being confident in your own body and skin. It also means fueling yourself with only high nutrient foods. She says that personal health should be the number one priority for everyone. She also believes that people should pay attention to physical as well as mental health equally.
Workout Routine
The younger sister of Hollywood actress Abbie Cornish told her exact workout regime. She loves going to a 45-minute high-intensity workout class named as F45. She also runs at least three times a week, either on stairs or on the hills. Her preferred exercises are bodyweight workouts and high-intensity weighted workouts.
Workout Routine While Traveling
When the star is traveling, she likes to change her exercises. She thinks the workout routine is very flexible, so she is not worried about changing it regularly during the travels.
Toughest Workout
The actress says that she did the toughest workout of her life at the Tone House in New York.
Fitness Achievement and a New Goal
The hottie is proud of achieving a goal of 300-hour yoga training a few years back. She calls it a very challenging and yet rewarding experience. Her next year fitness goal is to participate in a half marathon. She prepared for it this year too but had to cancel it due to last minute travel plans.
Workout Gear
The young model said that her fashion inspiration is Gigi Hadid who successfully rocks the modern and chic look. She also shared some tips on choosing the right workout gear. She prefers working out in fitted leggings that are combined with a comfortable top as well as a mesh singlet. Her advice for her fans is to go for an activewear in which you can move your body without feeling any discomfort. The products you choose must also be high quality so that they can survive several rigorous washing cycles (post sweaty workouts, we guess).
No Fad Diets
The Puberty Blues (2012-2014) actress likes to have only whole food and plant-based diet. She doesn't have any packaged foods at all. Her opinion is that fads come and go but forbidding any macronutrient altogether from your diet is not a healthy option. Your focus must always be on having a balanced diet and not to try the 'no fat' or 'no carb' plans as it can result in unhealthy restrictions and unnecessary cravings.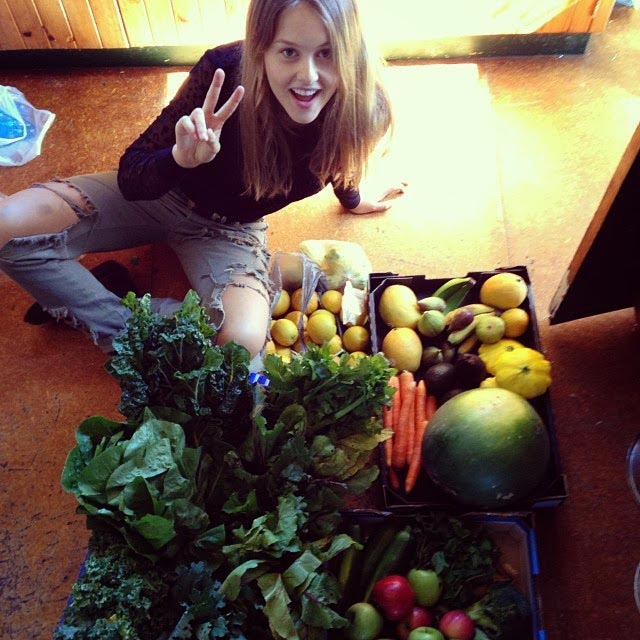 Diet Plan
The beauty likes to change her diet with the seasons. She also sticks to having fresh green juice on a daily basis, no matter what season it is.
Breakfast
The breakfast consists of a lot of avocados, veggies, tofu or marinated tempeh and poached organic open range eggs.
Lunch
In lunch, she likes to have a large salad with roast vegetables or vegetable protein.
Dinner
In the final meal of the day, she has some vegetable stir fry, fresh salad or brown rice sushi and some soup.
Diet Indulgence
The blonde likes to indulge in a huge and creamy laksa that is filled with chili and crushed nuts. She also loves veggie burgers a lot. She says that she loves food a little too much to not to indulge in them.
Relaxation Techniques
The Sea of Fire (2014) actress practices meditation to stay grounded despite her fame. She also plans a solo trip when she gets the time. Bali is her preferred destination to enjoy some personal or alone time. She also likes going to Ubud for yoga and loves surfing in Padang.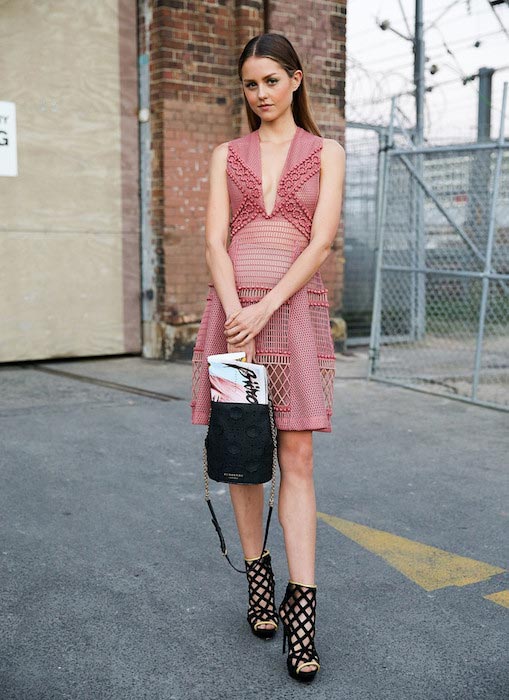 Health Advice for Fans
Cornish wants her fans to be confident in their own beliefs. She wants you to treat yourself and each other with respect. Being sexy should not be such a big thing as sexy comes in many forms. Your focus should be to feel confident in your own skin.
Did you like the latest workout and diet secrets of Isabelle? If yes, you might want to check out her previous health secrets too. You can also follow the blonde on Twitter, Facebook, and Instagram.