Jenna Jameson is a successful entrepreneur, former adult film actress, and a webcam model. She is also among the extensive supporters of the Keto Diet and has herself benefitted a lot from it. If you also like the way she looks or are impressed by her weight loss journey (shared by her on Instagram), then we suggest you to read on to know her key diet and fitness secrets.
Diet Plan
The diva has shared her exact Keto diet plan on Instagram. It includes the following –
Morning Drink
She starts her days at 8 a.m. with a cup of coffee that has sugar-free creamer and stevia.
Breakfast
About 3 hours later, she eats a breakfast of 3 hard-boiled eggs with "everything but the bagel" seasoning and an avocado.
Lunch
For lunch, at 2 p.m., she eats steak cooked in avocado oil served on a bed of arugula.
Afternoon Snack
About 2 hours later, she enjoys a cup of cottage cheese.
Dinner
She has her dinner at 5 p.m. which includes salmon seasoned with dill and lemon butter. She also enjoys a side of broccoli or asparagus.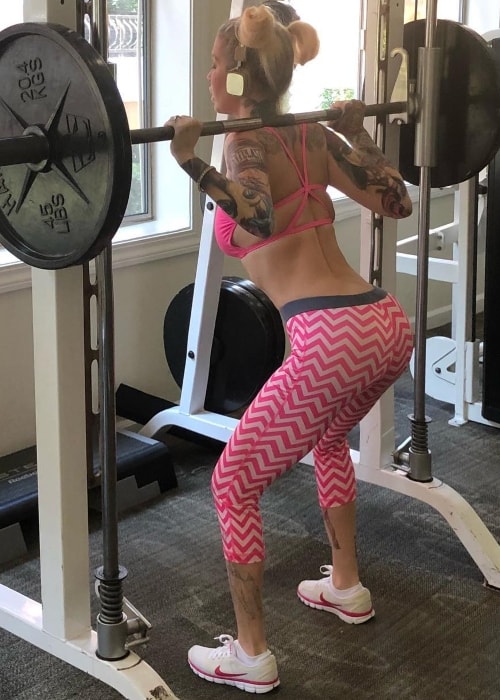 The Fast
The stunner fasts from 6 p.m. to 11 a.m. during which time she only has tea or water.
Diet Tips
Offering diet tips to her fans, the Playboy TV alum has said that she has meat and dairy occasionally (she sticks to Kosher foods). Also, sometimes if she feels hungry, she eats in addition to the diet plan mentioned above because she is breastfeeding her little one and needs the nutrition. Her advice includes avoiding Keto snacks and bread and opting for whole organic foods if you want to see the weight drop off. She also advises people to remember that losing weight is not an easy task but a challenge for most people. You can win at it only when you move on from the fear of failing and make the changes you need.
Fitness Secrets
When it comes to exercise, Jenna has a simple approach, she brings fitness into her daily routine. Like many of us, she also hates the gym because she feels anxious or self-conscious when she is there. So, she has started to incorporate fitness into her life as a mom by hiking with her little munchkin, Batel, running stairs, and walking as much as possible. She also avoids shopping in bulk and walks to the market many times a week to buy a few things and stay active. She thinks that as long as you are doing outdoor exercises and staying active, you don't need to sweat it out at the gym.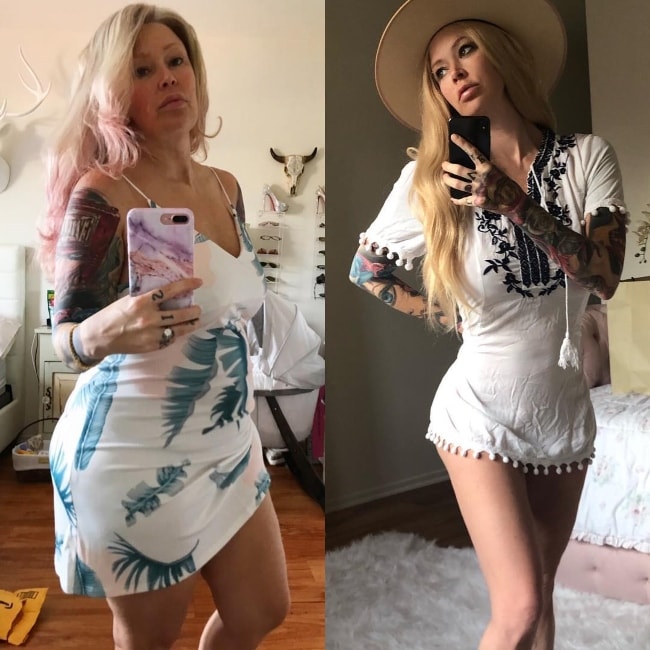 Fitness Motivation
The fitness enthusiast also stresses that documenting your progress is the best way to stay motivated. She also suggests that women should avoid stressing about weight too much as women lose or gain weight on the basis of what time of the month it is. She also recommends eating when you are really hungry and not when it's a social cue.
How to Get Started with Keto?
If you want to get started with the Keto diet, then she suggests that you first start with your mind. You should be positive and visualize yourself succeeding in following the diet. You should also get rid of products with hidden sugar from your kitchen. It is also smart to get rid of processed foods that often do more harm than good. Post that, you should hit the grocery market and visit those shops that offer fresh foods and not much junk or processed foods. Make sure you purchase only whole foods that have no chemicals. Jenna insists that the Keto diet has changed her life for the better because not only has she lost weight but she also feels happier, more confident, and smarter.
Skin Tightening
Like many of us, one of the side effects of weight loss for Jameson has been loose skin. She is trying to tighten it by doing yoga and has shared her problem via social media because she wants women to understand that weight loss after pregnancy is never going to be flawless and you should work on your body to get the results you want. She has also tried intermittent fasting to lose pregnancy weight.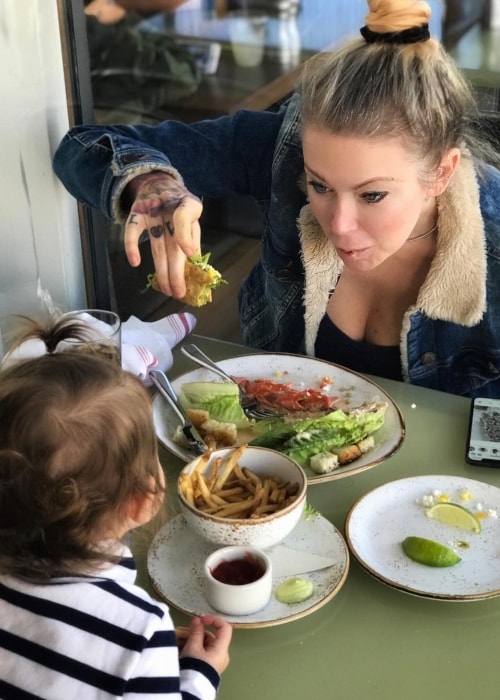 The Results
The result of all the hard work put in by the model has been commendable. When she was 39.5 weeks pregnant, she weighed 205 pounds. After giving birth, she came down to 187 pounds and stayed there despite breastfeeding her daughter, Batel. When Batel turned 17 months, Jenna was down to 123 pounds which clearly shows that her efforts have paid off.
Featured Image by Jenna Jameson / Instagram