A Beautiful Mind star Jennifer Connelly is once again ready to blaze you with her performance in her upcoming movie Noah. The Oscar-winning actress has consistently been active in Hollywood movies from the age of fourteen. After being the face of cosmetic giant, Revlon, Jennifer is not unidentified to any glam woman. Married to Brit actor and Wimbledon star, Paul Bettany, the stunner is mommy of three kids.
Jennifer is one of the actresses who have perpetually maintained to look sizzling hot and fab. Terrible signs of aging have also been unable to defy the incredible zeal of the actress. Who would believe that the actress with vibrant face and sleek body has already crossed age group of forty? Lately, she could be seen engrossed in workouts to groom her for her role in Noah.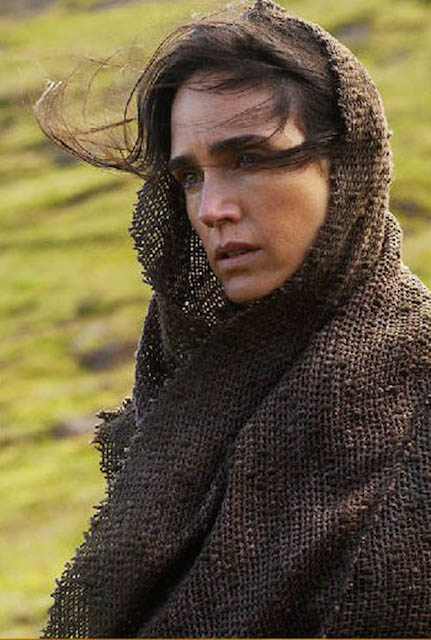 Jennifer Connelly Diet Plan
Green eyed star has been nurturing sensible eating habits since very long time. Although due to being overly skinny, she was alleged to be a victim of eating disorder, anorexia, but the bombshell ruled out all the rumors and clarified the skepticism while saying, being MA in health journalism, she comprehends the role of nutrition and exercises more than any one.
It's totally absurd to spread such rumors about her because she has never been against foods in her life, and she very well knows the fact that optimum health can seldom be attained by being on starvation diets. To her, health has been the most crucial thing ever, even more than slender body.
Among vegan foods, she is crazy for green apples and eats three green apples in one single day. While abiding by balanced diet, she consumes wholesome foods having rich content of proteins, and healthy fats.
While sharing her inclination towards foods, she tells, she used to be a strict vegan prior to the birth of her first child, daughter Kai. However, she began having cravings for turkey burger when she was pregnant. And without resisting her temptation, she succumbed to it and since then she is a non-vegan. Besides that, she drinks red wine at times. Red wine being superb anti-oxidant has been keeping her from wrinkles and other signs of aging.
Jennifer Connelly Workout Routine
Jennifer is yet another fitness freak celeb of Hollywood who is not prepared to compromise with her exercises. Passionate about fitness, she adores yoga and Pilates and feels immense pleasure as well as relaxation past her intense sessions of workouts. Her poised and erect posture is the outcome of tough yoga postures practiced by her. And that's the reason she adores yoga more than any other workout, and practices it whenever she gets spare time.
Her flab free and rail thin svelte body not only bestows pleasure to our eyes but it also makes us envy her. Credited with strong and lean leg muscles, her lower bottom body part is perfectly honed. Jennifer has outstanding affection for running, hiking, and all the activities putting strain on her leg muscles. Probably that's the reason, while other women cannot help being perplexed over their extended hips, thighs, and legs, the brunette proudly flaunts her sculpted limbs in tiny clothes.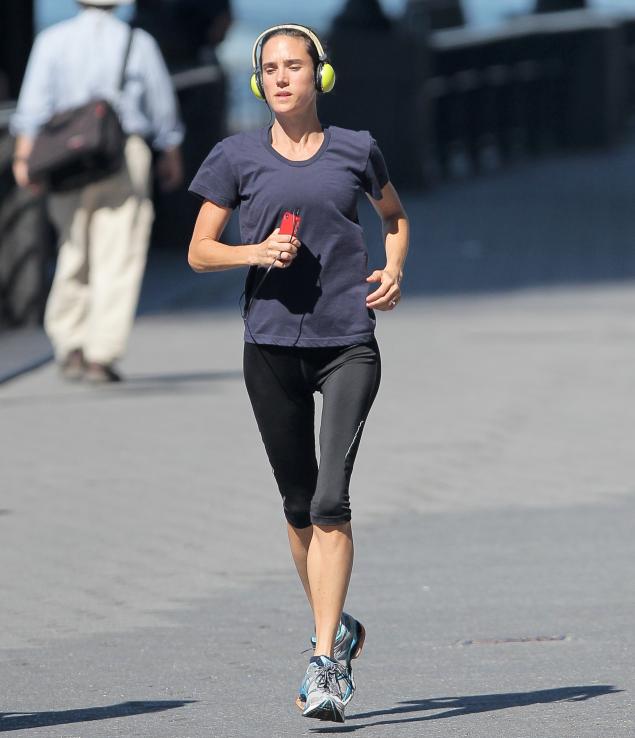 To introduce diversity in her cardio workouts, she also switched to rope jumping and jumping jacks couple of times, but only ended up being dissatisfied. These workouts could not content the actress pursuit of effective workouts and before late, she resumed to running. She self-proclaims of being capable of running perpetually for ten miles without being fatigued.
Healthy Recommendation For Jennifer Connelly Fans
Despite crossing forty, the phenomenal beauty doesn't fail to startle us with her captivating beauty and never-fading youthful charm. One of the secrets of her svelte figure is her wholesome diet and exercises.
Mostly women are naive about the cellulite deposits they have under the skin of their limbs, which actually make them look out of shape and shabby. Since cellulite lies ingrained beneath your skin, it's not easy to rid your body from it. However, exercises and diet have shown superb results in crushing cellulite and getting you cellulite free and shaped up limbs.
Along-with incessant cardio workouts such as running, swimming, dancing, jumping jacks, and others, you need to make some changes in your diet as well. You should endeavor to steer clear from fried, processed, and unhealthy foods because these foods contain toxic materials, which form stubborn layer of fat around your body parts. And the worst part is, once the layer is formed, it's daunting to stamp it out.
You can bring significant drop in the cellulite by detoxifying your body with liquid diet once or twice in a month. Detoxification process can be performed with antioxidant veggies such as spinach, asparagus, broccoli etc. along with lemon water having cayenne pepper mixed into it. Besides that, develop the custom of drinking tons of water in a day, since it dissuades toxins and sweeps them out from your body.