Lovely dimples, hazel eyes, Jennifer Garner is an American actress and producer. Having earned great popularity from her role of CIA officer in TV drama series, Alias, the stunning actress is best known for her roles in the movies Daredevil, 13 Going on 30, Dallas Buyers Club, and countless others. Apart from her awesome performances, her athletic body is the most remarkable attribute of her in the movies.
Possessing one of the most toned and healthy figures of Hollywood, Jennifer is married to American actor and producer, Ben Affleck. Apart from that, she is the doting mother of three charming kids. Although playing diverse roles of wife, mother, and actress is challenging, but the brunette tries her butt off to stay fit in all the roles. Her own identity is as critical to her as is the popularity and fame of her husband. The lady with immense self-esteem seldom appears on red carpet along with her hubby. She contends, to be known as someone's wife while missing her own identity is totally unacceptable to her.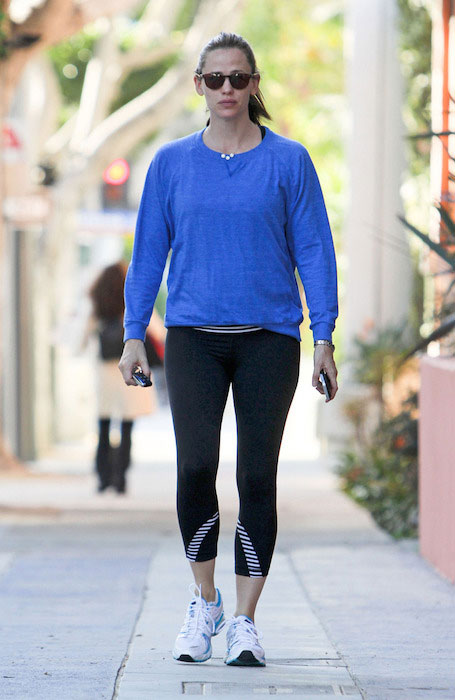 Jennifer Garner Diet Plan
Cautious about her looks and fitness, Jennifer swears by very healthy and balanced diet regime. She nourishes her body with nutrient dense foods after every three hours. Besides, being an excellent cook also aids her in adhering to wholesome and homemade foods. She adores cooking diverse healthy meals for her and her family.
Not only does she point up the consumption of good foods, but she also stays away from processed foods. She shares, there have also been times when she has counted every single calorie consumed by her to keep her body in lean and awesome shape. Mostly, for preparing for perky and agile action roles in movies, she used to be that overly vigilant about her diet. However, she doesn't wish to put her into that kind of roles for her responsibilities have extended and she doesn't want to make her life chaotic by being part of such roles.
Without depriving her body, Jennifer embraces portion control and incorporates nutrient-dense foods such as apples, strawberries, yogurt, oatmeal, egg whites, steamed veggies, grilled salmon, lettuce salad, almond butter, Kashi cereal, soy milk etc. in her meals. Jennifer confesses to having sweet tooth, which she pacifies by eating sweet food items in moderation.
Jennifer Garner Workout Routine
Perfectly sculpted and ripped body of Jennifer is the testimony of her devotion to workouts. The appealing actress hones her shoulder, arms, butts, and legs with exercises. Since more than fifteen years, the smashing actress has persistently been lingering on to famous celebrity trainer, Valerie Waters. Her personal trainer being aware of in and out of her body system has her do quick workouts, which swiftly amplify the number of lean muscles in her body and has her get gratifying results. Besides that, her personal trainer makes sure that she doesn't get hurt while doing workouts.
Diversity being the key to keep one from weight loss plateau is highly favored and accentuated by her personal trainer. It was the impact of workouts only that the ravishing beauty could resume her abs even after giving birth to three children. Her workout regime normally consists of five days in a week. However, when she has to prepare herself for her roles in the movies, she doesn't step back from extending them to six times in a week. She executes varied workouts such as yoga, Pilates, cardio exercises, strength training, lunges, push-ups, squat and press, pull downs, chest press on stability ball etc. in her workouts. Among cardio workouts, she performs walking, hiking, running etc. The busy mommy of three opts to perform various influential workouts at home itself. Doing so not only helps her tone the body but she also can better look after her kids and inculcate healthy exercise habits in them. To evade skipping of workouts, she executes her workouts in morning itself. Early morning workouts bestow her freedom to do any wishful task for the rest of the day.
Healthy Recommendation For Jennifer Garner Fans
Should you aspire to assist your body in dropping pounds, you should pay attention to your sleeping pattern. Little care can get you better sleep. To ensure adequate sleeping, make sure that the temperature of the room you are sleeping into is neither too high nor too low. By allowing fresh air enter your room through windows; you can help you in getting fresh air and better sleep.
Besides that, while giving utmost importance to your outfits; prefer wearing cotton and loose outfits at the time of sleeping. And if you use a pillow to support your head, prefer using memory foam pillows, for they get molded as per your shape and position. Since sleep is one of the major determining factors affecting your weight, you can speed up physiological functions taking place in your body and melt weight faster.
Jennifer Garner Fitness Efforts For The Film Peppermint (2018)
When you are a lone vigilante with the sole aim of avenging your family's death, you will probably not leave any stone unturned to get fit to prepare yourself and beat the enemy. So, to fit into such a complex character, Jennifer Garner decided to up her fitness game and get in the amazing shape. Here, you can find all the details on how she worked hard and what her general approach to healthy eating is.
The Workouts
According to what the actress shared on Instagram sometime back, she got into the avenging woman shape by doing intense workouts. An example of her intense workout is that she spent an hour working out with Body by Simone and then moved on to a grueling session with the stunt team that lasted for 90 minutes.
It is also being reported that she included cryotherapy in conjunction with her workouts. In this method, ice baths, ice chambers or ice packs are used to relieve muscle pain, swelling or sprains.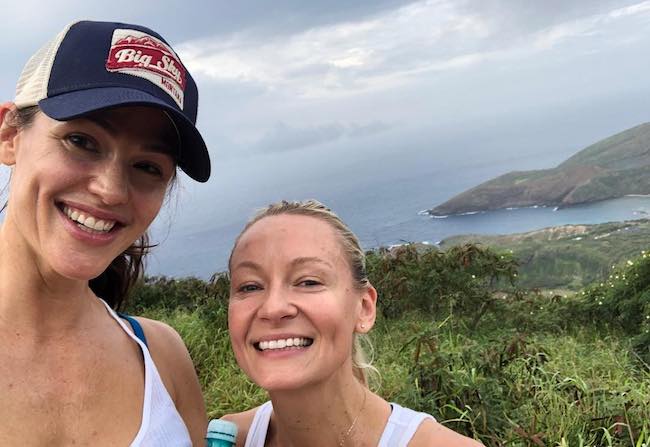 Workout Motivation
To stay motivated and work hard, the diva watched the footage of "Canned Heat" by Jamiroquai.
The Role
The star said that doing an action flick has never appealed to her. She liked the smart script of the movie and wanted to play the character who can do anything for her kids' sake.
Healthy Diet
Apart from hitting the gym hard for a film, the stunner has adopted good eating habits in real life. She drinks smoothies in the breakfast every day and often snacks on beet and kale chips. She is an enthusiastic cook who also makes bagels at home.
Another Helping Hand
Apart from taking the help from her stunt team and Simone De La Rue for fitness, Garner also turned to Kelly LeVeque to become healthier. The wellness coach helps people to eat healthier by combining what she calls fab four – fiber, fat, protein, and greens. These foods provide your body with all the essential nutrients while shutting down hunger hormones and stopping inflammation.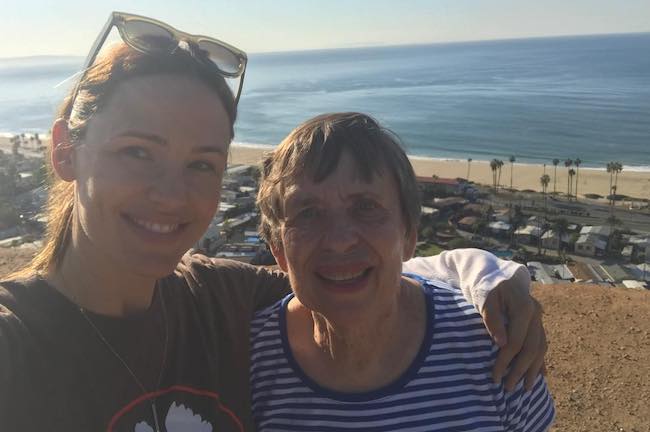 Keeping the Family Healthy
Jennifer also keeps her family healthy by encouraging her kids to get involved in the farm to table process. This approach works because now, her kids can't resist healthy vegetables like broccoli when it is growing in front of their eyes and is so fresh.