Jennifer Lopez is a household name. She is probably one of those few celebrities who are recognized in all corners of the world. Apart from having a successful career and a good life, the diva also has an amazing body. Here, we try to explore some of her workout and diet tips that might help you to look better and lead a healthier lifestyle. Let's read all the secrets.
The Minimal Diet
Jennifer didn't have access to a filling meal at all points of her life. There were days during her struggle period when she was able to afford a single slice of pizza. In fact, she lived like that for a few years before getting her first big break. This experience should teach you to be grateful for the food on your plate all the time.
Combat Low Confidence
When the mother of two was younger, she also lacked self-confidence and was very insecure. She never appreciated her body or looks when she was in her 20s. Now, she appreciates the way she looks and is not craving perfection. The scars she has, are a part of who she is. All her fans should learn to love themselves and accept who they are.
No Bad Habits
The ex-wife of Marc Anthony has never smoked, rarely drinks alcohol and stays away from coffee. It helps her not only to feel healthy but it also helps her skin to look good.
Get Better Workout Results
The talented actress likes to exercise every day and often uses the Tracy Anderson method. Her secret for getting better workout results is to hydrate. If you drink plenty of water before a workout, it will help you to push harder and you will get more out of a workout session.
Benefits of Exercise
Workout makes the skilled dancer happier. As dancing has been a huge part of her life, she likes moving during workouts too. Doing something that's good for you will also make you happy eventually. When you really work to stay healthy and take care of yourself, you will be in a better position to take care of the ones you love the most. Working out is a priority for the stunner and you should aim for it too.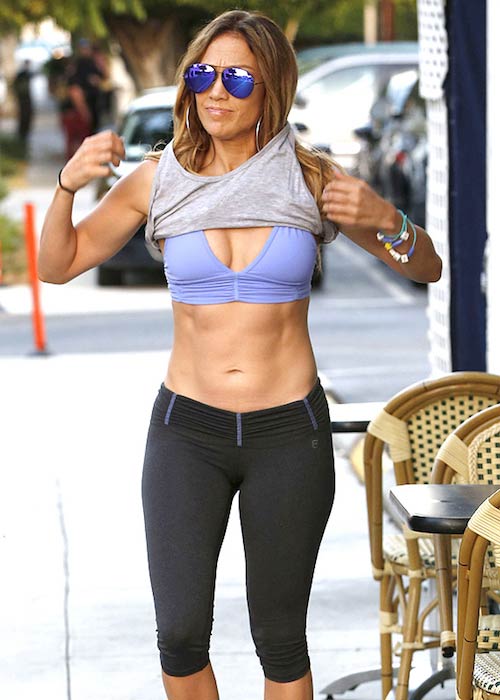 Post Workout Rules
Getting ample rest, having healthy foods and hydrating post workout are the keys for her. It helps her to stay energized to hit the gym hard the next day. Eight hours sleep is also vital. She often snacks on fruits and veggies between meals as they are healthier options.
How to Beat Cravings?
If you want to know how to beat food cravings, then the Bronx-born suggests that you try some protein. It will fill you up and keep you full for a longer period of time. It's also a great muscle fuel.
Eating Outside
When the brown-eyed beauty has to eat outside, she tries to make healthy choices. She opts for healthy and low-calorie options and you should try it too. While eating outside, your focus should be on having foods like some fish with veggies or a salad. Also, drink loads of water throughout the meals.
Post Workout Skincare
As workouts can be a bit harsh on skin, the LA-resident suggests washing face after every session. It will keep the pores clean and your skin will feel healthier.
Why to Workout When Traveling
While traveling J.Lo prefers to workout as it makes her feel great about herself and all revved-up.
Advice for Women
The sister of Lynda Lopez doesn't want women to compare themselves with others. Feeling healthy and great is not about achieving a flawless body. It's an individual thing. Women should feel beautiful and try to find things that make them look great. Do not compare your body to someone else as you will never be happy with what you have if you do.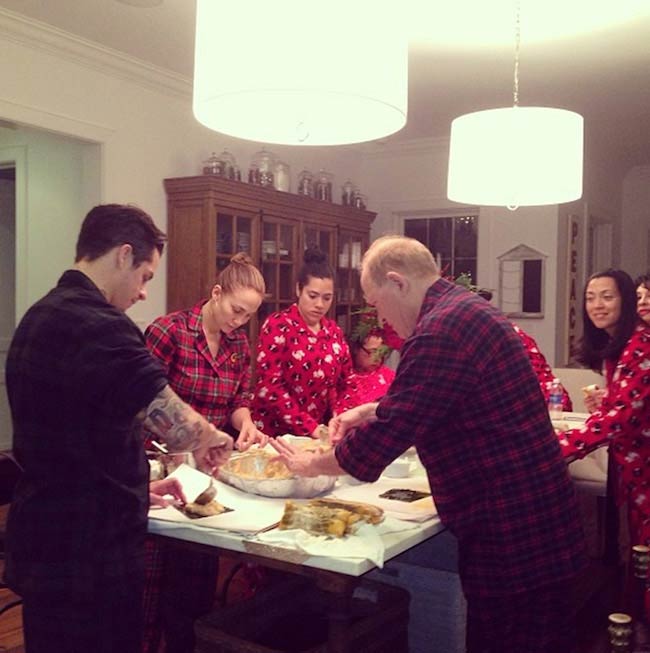 Helping Others
The singer is now the face of lifestyle brand BodyLab and has launched her own website with the company that offers recipes, workouts, and fitness products for women. She associated with the project in order to fulfill the specific needs of women. All the health and fitness formulas she is promoting are designed by the women for women.
Being Healthy and Happy
Apart from workouts and eating a healthy diet, spending time with her kids also helps the star to remain healthy and happy.