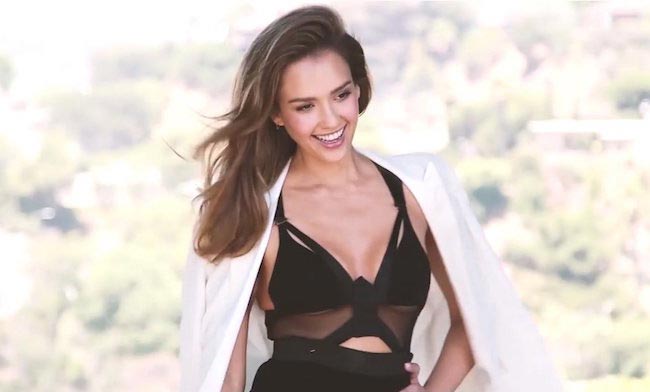 Jessica Alba is a celebrity who has everything in life. She is popular, looks stunning, has a happy married life, two beautiful kids, and a successful career. What more can a person expect? But the people who get jealous of her success and her enviable body rarely know the fact that she is constantly trying to juggle various balls to keep up with her fitness journey and manage the life of a celebrity as well as a lovely family. Though, fitting in workouts in her busy routine can be a challenge, she manages to do it whenever she can. She also sticks to a healthy diet, indulges every once in a while and trains hard for film roles too. Apart from sharing her fitness fundas, she has shared some amazing beauty secrets with all her fans and has some special advice for young girls. Read it all here.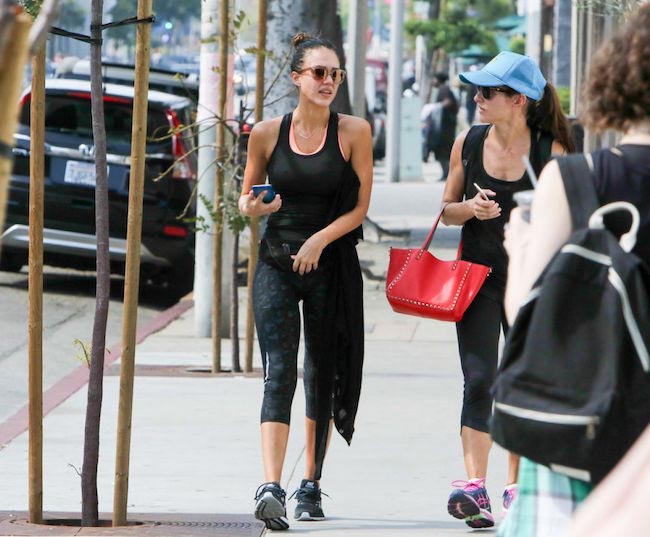 Workout Routine
While talking to Shape, the beautiful actress shared her workout regime. She tries to workout on a regular basis and when she can hit the gym four times a week, she considers it to be a success week. She usually works out two to three times a week because that's the only amount of time she can spare from her busy routine. The preferred workouts of the diva are doing the spin exercises or hot yoga sessions in the morning. She usually has to sacrifice her sleep to stay fit and workout in the morning.
Workout Benefits
The benefits of workout for the California native are immense. She thinks that they benefit her mentally more than physically. They also take the little edge away from her mood so she feels happier, productive and can kick start her brain better. She advises her fans to fit in workouts whenever they can without feeling guilty if they can't.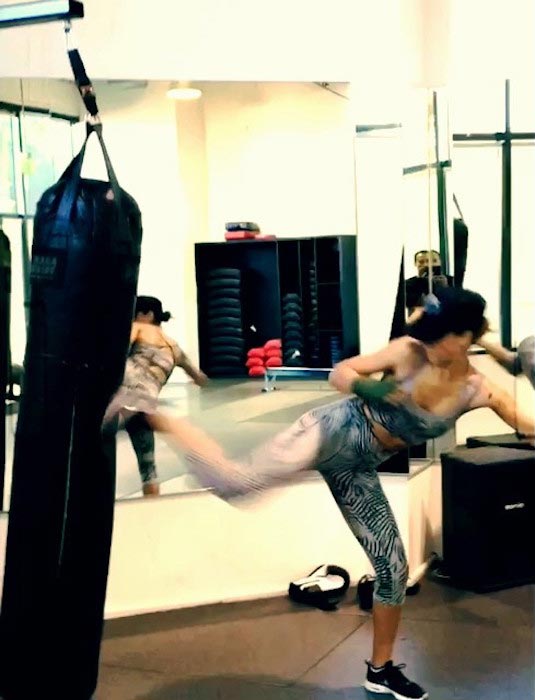 Sweating it Out
Though the brown eyed beauty admits that she is not good at fitting workouts in her daily routine but when she does, she likes to sweat a lot. She hates the smell of scalp sweat and uses Honest Beauty Hair Care Line to combat it.
Diet Plan
The mother of two thinks that diet is more important than exercise for staying fit. Her diet plan changes according to her need. If she is trying to slim down, her diet is different than usual. The eating plan of the California native includes not eating dairy, gluten, processed or fried foods. She also tries to stick to a diet that has low sugar and carbs. It also has more lean protein and vegetables. Eating fresh is also her top priority most of the times.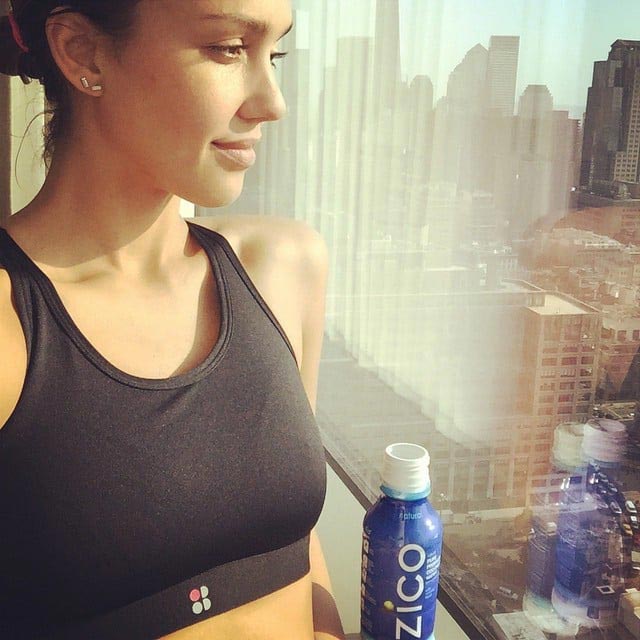 Diet Indulgence
The co-founder of The Honest Company likes to indulge with her colleagues sometimes. She recently indulged in a lot of popcorn. Her other indulgence is strawberry shortcakes. She also has a weakness for nachos, hot wings and margaritas like vodka on the rocks or tequila on the rocks.
Be Glad about Your Body's Abilities
The wife of Cash Warren advises people to appreciate what their bodies can do for them. She likes the fact that her body will do everything she wants it to. It can go for a hike, a bike ride or a hard swim. She can also push her body even when she is tired. There is always something extra to help her get past the tired moments.
Beauty Tips
The best beauty tip shared by the gorgeous model is that you must always focus on enhancing your best features. She focuses on enhancing her eyes, lips and the tops of her cheekbones.
The brunette also suggests covering up the things you don't like. She doesn't like her dark circles so she covers them up. She also hides certain little capillaries.  Using spot concealing is highly recommended by her. She does it under the eyes and around her nose because she gets a bit red in these places. She uses some concealer in these areas and follows it by putting some powder in between her eyebrows, the sides of her nose or under her bottom lip.
Advice for Young Girls
When the close friend of Italian actor Andrea Logiudice Agnesina was young, she wore a lot of makeup. She used a foundation stick and rubbed it all over her face which led to break out. She would then cover the breakout by wearing more makeup. Now, she has realized that the most important foundation is great skin so young girls must aim for attaining it.
As a teenager and a young adult, the pretty lady used tanning beds a lot. She has let go of this habit now and never uses it, reports Harper's Bazaar.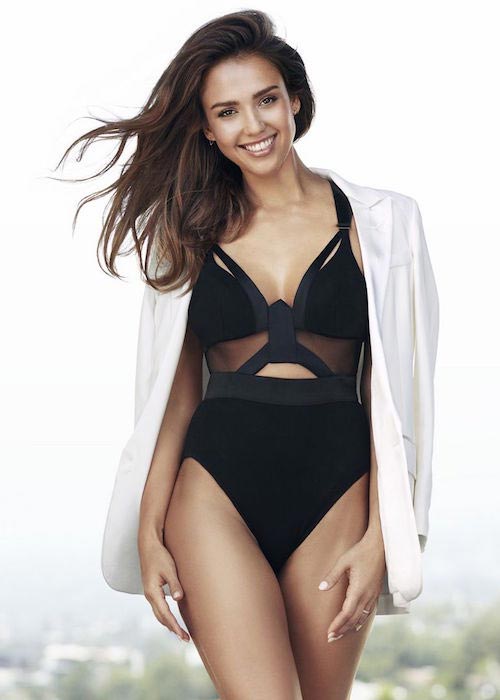 Jessica Alba Workout for Mechanic: Resurrection
The versatile American actress recently did a lot of Krav Maga for her film Mechanic: Resurrection (2016). She hired a trainer to help her with the martial art moves and thought that the Israeli type of self-defense Krav Maga was a lot of fun. She also underwent exhausting workouts that focused on cardio, yoga, and weights.
During the filming, the fan of Johnny Depp did some of the stunts herself, thanks to these training sessions. Unfortunately, she got hurt at times too but she got over that. Her role in the film is of Gina, the girlfriend of Arthur Bishop (Jason Statham) who is abducted. Bishop is blackmailed to make three impossible kills to save her life, reports Yibada.com.
Did you like the current workout routine and diet plan of Albz? If so, you can follow her on Twitter or Instagram to keep up with her workout and diet habits. You can also check out her previous workout routine and diet plan by clicking here.