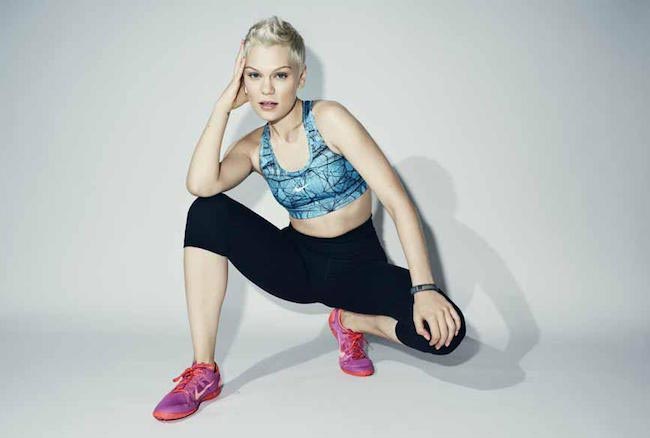 Rise up and be yourself: Jessie J's Mantra for an Unstoppably Winning Life!
Jessica Ellen Cornish, popularly known as Jessie J, is a British singer who has given a long string of hit singles since 2011. Some of the popular songs by her are Price Tag (2011), Do it Like a Dude (2011), Domino (2011), Wild (2013), Burnin' Up (2014), Sweet Talker (2014) and Masterpiece (2014).
Be more and do more!
Her song Flashlight was featured in Pitch Perfect 2 in 2015. During the same year, she was also booked for 102 tour dates in total apart from replacing Kylie Minogue as judge and mentor on The Voice, Australia! Next up, her voice will be featured in the upcoming movie, Ice Age: Collision Course (2016).
Do you think you have problems?
She might have started her singing career early on the stage at the mere age of 11, but her claim to fame was full of challenges and setbacks ever since, primarily due to health issues. She suffers from Wolff-Parkinson-White syndrome, a condition genetically passed on to her from her grandfather and father, which causes abnormally high heart rate and shortness of breath. Despite this being a major barrier to being a strong stage performer, Jessie J works hard on her craft and boasts of powerful vocal prowess.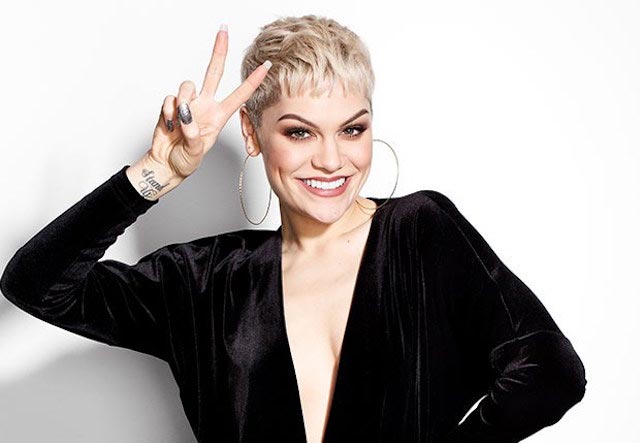 Nothing provides greater freedom than being authentic
Tall, bold and fit, Jessie J speaks her mind without wanting to be tagged as a spokesperson for any other individual or community being a firm believer of free will. Good-natured and intellectual she might be, but her self-confidence makes her more intimidating than approachable. Nonetheless, the following are just some of the character traits that she firmly sticks to no matter how much fame intrudes upon her personal life.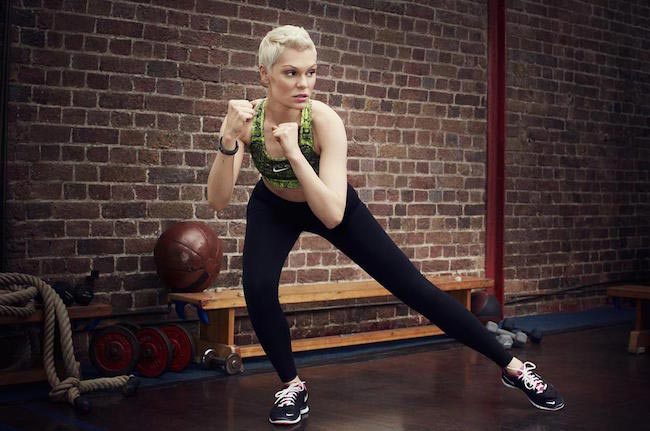 Keep it real and make the best of what you have
People might crave popularity on social media, but Jessie J uses Instagram to project and celebrate her absolute, genuine self. She fearlessly flaunts the cellulite on her legs as much as her taut abs. Posts her best pictures, but openly admits that her body rarely looks that good all the time.
In the beginning of her career, Jessie experimented with hair, makeup and dramatic styles, but now, having become a popular name, she has toned down her style statement to no-nonsense close cropped ash blonde hair and flattering yet simplistic outfits to ensure public focus only to her voice.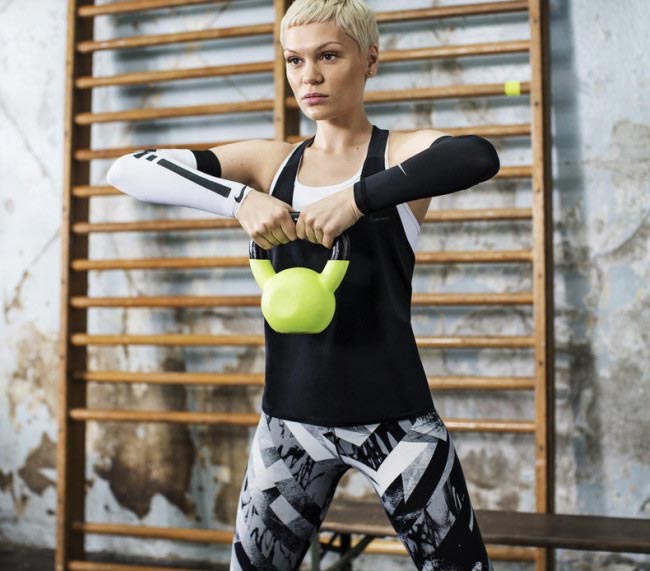 Fight your way through adversity
She claims to have had health struggles all her life repeatedly finding herself in and out of hospitals. A minor stroke at the age of 17 put her in bed for weeks and took several months thereafter to recover from. Yet, she found escape in songwriting to rise above the constant, nagging feeling of being weak and unwell.
Fitness, ever since, became of paramount importance. If she falls ill, she tries to avoid antibiotics as much as she can and looks for natural remedies.
Her workouts and diet have the sole focus of improving her heart condition. So far, she has managed to avoid caffeine completely since the past fifteen years, which rules out coffee, tea, most fizzy drinks and chocolates! She also avoids wheat, excess salt and sugar, limits red meat and tries to drink as much water as possible.
As proclaimed in Women's Health UK magazine, when it comes to exercise, Jessie J is a huge fan of Yoga, Pilates, Kettlebell conditioning and Thai boxing. But that does not mean she depends upon any one particular trainer or class to help her get some exercise. She trains wherever and whenever she can from a car parking lot to a hotel gym.
Find constructive outlets for stress
Rather than numb her brain with stimulants, Jessie is a self-confessed neat freak who loves to organize under dire stress. Although, she feels comfortable keeping her compulsions under control, nothing excites her more than keeping things labeled and color-coordinated in her personal space.
She also keeps her wardrobe and room clutter free and promptly disposes of the things she doesn't use or need – a positive release that prevents circumstances beyond her control to frustrate her.