Losing weight is comparatively easier than retaining the new body shape for a long term.  The host of Jimmy Kimmel Live! (2003-Present), Jimmy Kimmel has just proven that hard work and determination are the answers to it. He has managed to keep off the weight he lost a few years ago and still looks pretty thin and fit. His only weight loss secret is following the 5:2 Diet because he doesn't like workouts much. He is tough to be around when he is not eating much and accepts that there is a lot of pressure of looking good for his job. What other secrets did he reveal? Let's find out.
The 5:2 Diet
While talking to Hollywood Reporter, the TV star admitted that he stays fit and looks great because he starves himself. He further clarified that he follows the 5:2 diet as a part of which he doesn't eat for 2 days every week. He said that people are fascinated by this method but it really works. If you don't eat for two days on a weekly basis, you will lose weight. He also added that this was called The Worst Diet Ever (TWDE) and it was really hard to do.
A Food Guy
The father of three is a food guy and everyone who knows him, knows this too. He loves cooking, talking about food and many of his friends are chefs. So it's difficult for him to stay away from food.
Shifting the Plan
Jimmy admits that there are times when he doesn't precisely follow the 5:2 Diet. It usually happens on days when he can't resist foods like a hamburger or it's a special day like Labor Day. He also admits that he is pretty religious about following the 5:2 diet plan but not adamant. The schedule of the non-eating days moves when the need arises or when he is really hungry. Generally, Monday and Thursday are his non-eating days.
The Motivation to Lose Weight
The husband of Molly McNearney says that he grew up as a skinny boy. When he got his first driving license, he weighed just 136 pounds and his height was 6 feet 1 inches. He never cared about his weight for years. He bought a weighing scale in 2010 and he weighed 210 then. Around the same time, he had Dr. Oz on the show who pointed out a few things about his waistline and health. The next day Dr. Oz called him and said that he was worried about Kimmel because he was a young man and needed to take care of himself. He realized that he must think about his health at that time and it motivated him to try a new fitness regime.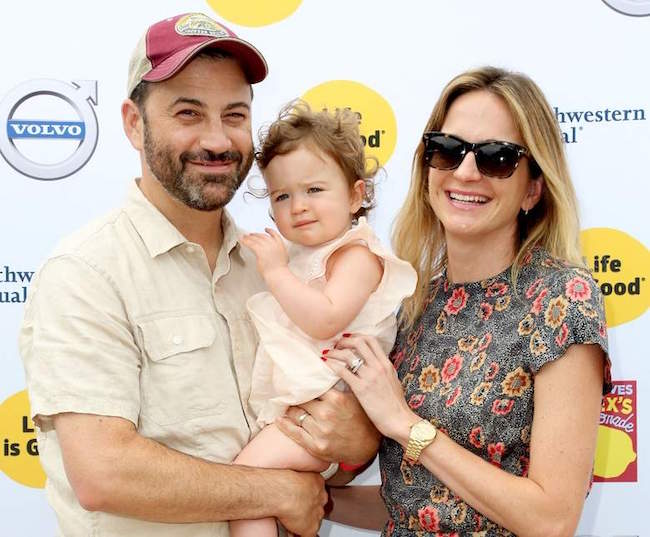 The Drastic Moves
The host of The Man Show (1999-2004) started changing his diet and exercise drastically. He is an all or nothing kind of person. He kicked off his new fitness routine by having two protein shakes and a small dinner on a daily basis. This plan was followed for 8 weeks and then, he went on 2000 calories a day diet which helped him lose 25 pounds. After that, he stuck to eating a piece of salmon on a daily basis for his lunch. He ate so much salmon that even now, the thought of trying it revolts him.
Being Consistent
Then, the producer tried the 5:2 Diet and he has been doing it for years now. He says, he has been following it before it even got a name. On his no food days, he is irritable and eats less than 500 calories a day. He says that he eats like a pig on the other 5 days. This method works because you surprise your body and keep it guessing.
The Idea and Inspiration
The Brooklyn-born got the idea of severely restricting his diet from a documentary. In the documentary, a 138-year old (Yes, correct!) Indian guy confessed that his secret was severe calorie restriction. The inspiration of the famous personality is not Daniel Craig or Hugh Jackman, it's Gandhi.
Diet Plan
The diet plan of the writer on non-eating days revolves around having coffee and eating pickles endlessly, reports Men's Journal. The meals on these days include a bowl of oatmeal, the whites of hard boiled eggs or some peanut butter with one apple. On the other days, his diet includes everything from pizza to pasta and even steak.
Benefits of the 5:2 Diet
The host of Win Ben Stein's Money (1997-2003) accepted that though the 5:2 diet is hard, it has got benefits. You get used to it after some time and learn to get through it too. This diet has helped him to stay on 182 pounds and it has made him appreciate the food he has.
No Workouts
The ex-husband of Gina Kimmel says that working out and enjoying it is difficult for him to understand. He just hates it. Though he does have a treadmill desk in his office and he walks on it sometimes while checking the emails and going through jokes. But he also doesn't use it for months at once. He also admits that not working out for months is not a big deal for him. His belief is that workouts are good for people who can do it. But the wonders done by eating less have their own charm. He says that earlier he used to think that running helps you lose weight, but he knows tons of people who run every day and yet have got extra weight.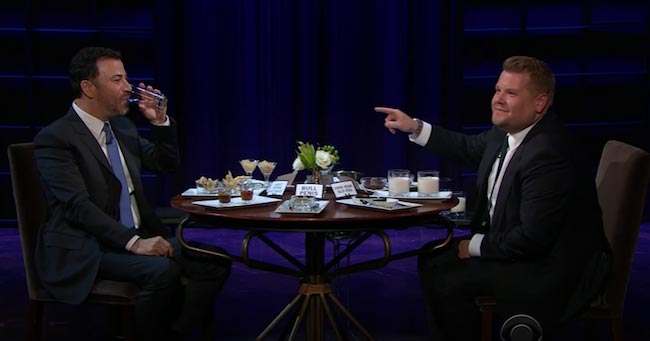 The Pressure
The host of 2016 Emmy Awards confesses to feeling the pressure of looking slim in the industry. He says that he does not want to be known as the guy who lost a lot of excess weight only to gain it back. But staying on track is hard and he makes mistakes like eating a lot on weekends. Once he gained 9 pounds in a single weekend. He feels bummed about it, but gets back on track soon and starves the pounds away.
Did you like the weight loss journey of the talented TV host? If so, you can know him better by following him on Twitter, Instagram, and Facebook.
You can also check out Phillip Schofield's experience with the unique 5:2 diet.