After Joe Jonas was signed up to star in the Guess' Spring 2017 campaign, he realized that he would have to adopt a disciplined and effective workout routine. He had to pose in his underwear and to do so without defined abs and sculpted upper body would be nothing short of a failure.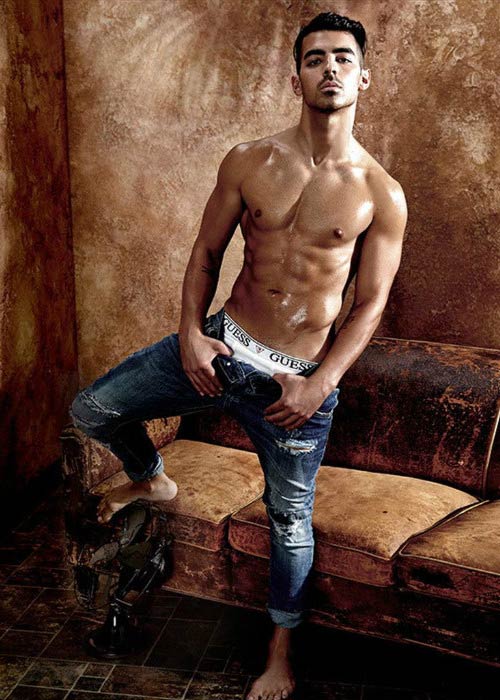 So, he got in touch with Jay Glazer, who is the founder of Unbreakable Performance Center. Glazer has been training leading athletes from NFL and other sports and has worked with a number of celebrities to help them develop stunning physique. Joe's brother Nick Jonas is also regular at Glazer's gym, which charges a steep $2000 per month in membership fees.
Workout Phases
Glazer prepared a high power and super intense workout routine to help Joe achieve his aesthetic goals. His workout routine stretched over to 16 weeks and was broken into 5 phases. These phases went to and fro between bulking up and shredding up his physique.
They started up by adding some muscle to his lanky frame and after they had gained the satisfactory amount of muscle mass, they started shredding his physique, which was followed by another round of bulking up. Next, they once again got back to toning up his bulked muscles. They rounded off his workout regime with cutting phase, which helped him get razor sharp abs. During some phases of his workout regime, he was made to train twice a day.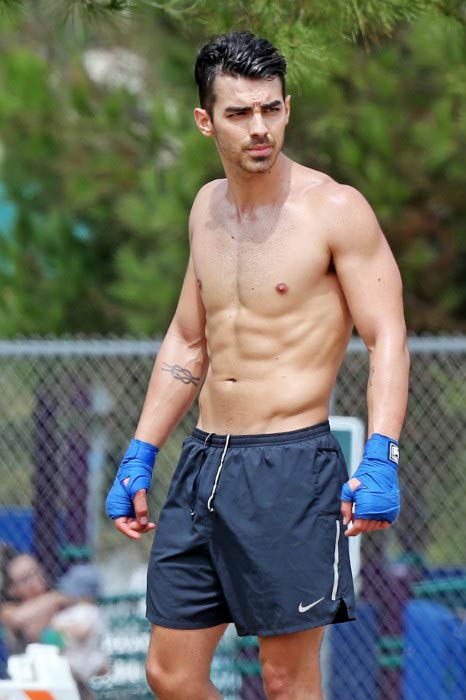 Weight Training
Joe relied on heavyweight strength training to bulk up his physique. He probably went for low rep sets to reach his desired muscle mass goal. The most effective way to add muscle mass is to pair day specific body part training with low reps and heavy weight. Make sure that you are putting enough strain on the muscles to get a response from Central Nervous System, which in turn triggers the development of bigger and stronger muscle fibers. It is also wise to lay off cardio during the bulk period to make sure that you aren't losing any muscle mass during the process.
Boxing
For the shredding and cutting phase, Glazer placed a lot of faith in boxing. He believes that boxing sessions and sparring work effectively increases and falls your heart rate, which makes it a good option for cutting. The boxing workouts have a great combination of intense cardio routine and metabolism training. The best thing is that you are working on your strength at the same time.
The boxing sessions proved effective in sculpting his shoulders and torso. Also, the boxing workouts gave his physique an athletic appearance, which was perfect for his modeling campaign. Glazer had trained him in a similar way, they train their professional athletes including UFC fighters and NFL stars.
Disciplined
The key to his success was his discipline and consistency. Being a pop star, he had to tour a lot and he made sure that he didn't miss out on his workouts due to his work commitments. During his tours, he was helped by different coaches as he aimed to stay on track.
One of these coaches was a former female boxing champ. He was also trained by a Green Beret, which is a term reserved for 1st Special Forces Command officer. He was asked to perform different Green Beret workouts.
Diet Plan
Jonas complemented his intense and grueling workout regime with clean and healthy diet. He made sure that he was consuming a lot of proteins. He also didn't cut carbs and fats completely from his diet but was instructed to eat at specific times in the day.