John Abraham is a famous personality and actor in Indian Film Industry. Well, definitely if you are a man, surely you would want to have a body just like him and for a woman, his body attracts you the most. His six pack lines drools you to the extreme level. He is like a second man for every girl. Huge numbers of young men, when they think about their physique; the first thing that pops into their minds is to have a physique just like John Abraham.
Abraham started his career as a model and later on switched on to Bollywood and today, he is one of the leading actors in Indian Film Industry. His fitness and killer looks attracts every individual, whether a male or a female.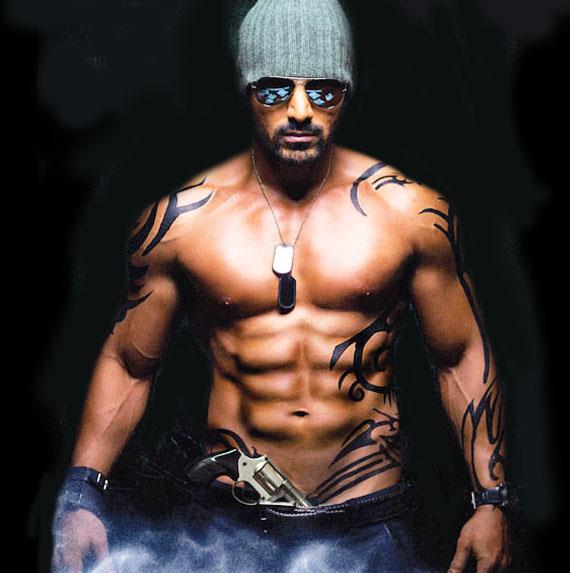 You must have always thought that how this Bollywood hunk maintains his fitness and flexibility. Now, it all depends on the disciplined life and training course. His commitment to fitness and healthy diet subsequently makes him the role model. If you want to build a body like him, then more than just exercising, you should need to follow a proper and healthy diet.
Here in this article, we will come to know about the top secrets of John Abraham's muscles and dashing looks. Now, don't stretch your mind too much, we will discuss some of his diet plans and workout schedules. Have a look.
John Abraham Diet Plan
John believes in being a pescatarian, which in nutshell implies that he is a vegetarian who only eats fish. Protein is his important intake in the diet and besides fish he includes eggs and oatmeal in his diet chart. Let us go through John's diet chart.
If you think that to remain in shape, you need to starve then you are completely mistaken. John believes that in order to carry on for the entire day, one must eat heavy breakfast. His daily breakfast comprises of six eggs whites, slices of toast with butter, ten almonds and a glass of fruit juice. John is very fond of tea and takes two cups of tea everyday.
Abraham loves to munch something every time. However, he believes that it should be light and healthy. He says that to become active for the kind of work he does, he needs to refuel his body system by continuously munching something.
Unlike all other celebrities, John is completely different. He likes traditional and simple food. In his afternoon meal, he includes chapatti prepared from wheat flour, spinach, fried vegetables and yellow pulses.
Meals For Pre And Post Workout
In the morning session, after workout, John likes to have light snacks and protein shakes. His dinner consists of light meal like soups, corn and a vegetarian supper. He is a person who believes that before and after workouts, fueling your body is adequately required and dinner should be very light for a sound sleep.
John Abraham Workout Routine
The actor's workout involves a mixture of cardiovascular training along with body weight exercises.
His workouts continues for 2-3 hours daily including kickboxing and cardio exercise.
According to him, fitness has three root levels: good routine, good sleep and good food.
Crunches pull ups, bicep curls, squats, leg lifts, etc. are included in his body weight exercises and workouts. He mainly focuses on his abs, arms and legs.
For John, fitness is like a tripod stand. He does not believe in taking short cuts, rather he performs hard work and believes in staying fit. Strict gym regimen has become a part of his daily life and advices his fans to avoid short cuts in life. He also suggests that unnatural intake of unacceptable substances leads to hair loss, loss of libido and high blood pressure. He is strictly against all of these.
Being a male fitness idol, he believes in following a healthy schedule. John understands his body pretty well and knows what it wants. His message to all his fan followers is always to eat well and right.