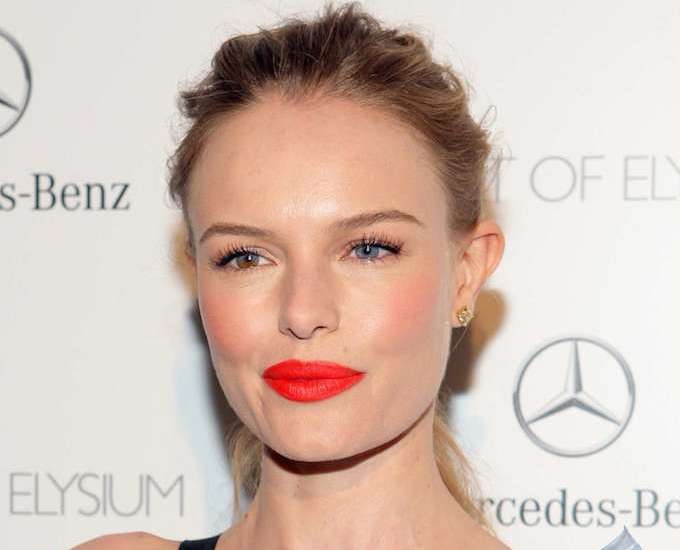 Blonde hair, exquisite beauty, Kate Bosworth is an American model, actress, and singer. Best known for her roles in movies Blue Crush (2002), Win a Date With Tad Hamilton! (2004), Superman Returns (2006), and 21 (2008), Kate earned great name and fame with her performance in the movie, Blue Crush. Goddess of svelte and curvaceous figure, the blonde stunner simply imprisons our eyes with her toned and bikini-hugging figure.
The immaculate beauty recently tied nuptial knot with the film director, Michael Polish in August 2013. Flattered with the start of new phase of life, Kate can be seen in the best shape of her life. Covered with the colors of love and bliss, the smashing actress wants to maintain her sleek figure forever and so tries everything possible to be in enviable shape.
Kate Bosworth Diet Plan
The diet regime followed by the pretty actress has her bank immensely on wholesome and nutrient packed foods. She inevitably watches what she eats. Prior to this, she used to abide by balanced diet only when she had to shed pounds for her role in movies. For instance, for giving curvy and sculpted look to her physique for the movie Blue Crush wherein she was playing the role of a surfer, she succumbed to highly nutritious foods and dissuaded the accumulation of fats in her body.
However, having developed healthy eating acumen, she eats her foods while maintaining the portion size of her foods small. Besides that, she also keeps a strict eye on the consumption of calories. She reckons, you are free to relish your adored foods such as pizza, chocolates, ice cream, pretzels, fries etc. until you abide by both portion control and limited calorie consumption. She herself has been able to keep her weight at bay by being honest to these two equations.
Apart from that, she loves cooking which assists her in sticking to healthy diet plan for she can cook her meals while using valuable herbs and spices in them. Foods available in restaurant indeed can seldom be compared with clean and wholesome homemade foods. She incorporates lean protein, healthy fat, complex carbs such as fruits, veggies etc. in her diet. To keep check on the portion size of her foods, she uses small size plates, which keep her from the feeling of being deprived. She admits of having sweet tooth, which she gratifies with the consumption of sweet foods in small portions.
Kate Bosworth Workout Routine
The ravishing beauty owning an iconic body performs regular workouts. Kate is one of the celebs who perform their workouts without the aid of any personal trainer. By being her own master, she executes her workouts minimum four times in a week. Her workouts are mainly comprised of running, boxing, weight training etc. Kate is an avid runner and when she doesn't feel like doing any other workouts, she switches to running. Running being superb cardio workout, not only ensures good health of her heart but also tone her legs and strip off surplus calories from her body.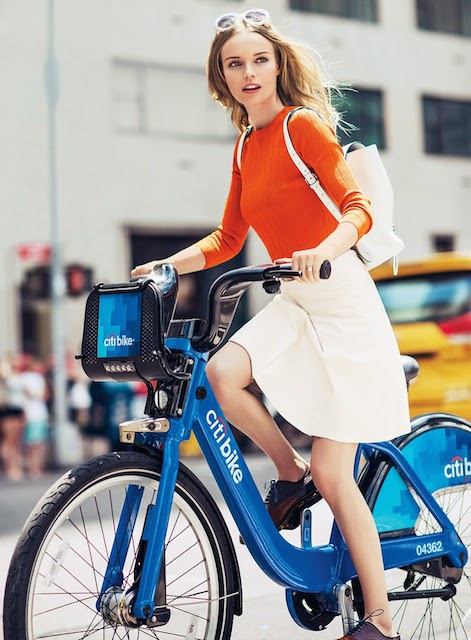 She equally reveres weight training and practices it to enhance the number of lean muscles. Her flat stomach, buffed and lean legs indeed are the testimony of her love for workouts. For the movie, Blue Crush, which had her become popular overnight, the glam actress had worked really hard. Without being exhausted, she practiced intense workouts for six days in a week and surfed incessantly for four hours in a day. She shares; her workouts were so extreme that she could feel the pressure on her body. That being said, as per the intensity of workouts, the results too were not less than rewarding.
Healthy Recommendation For Kate Bosworth Fans
You being fan of Kate Bosworth might be aspiring to have sylphlike figure like her. Well, by following right approach, you too can attain slimmer body with poised look. First of all, instead of aiming to acquire size zero figure, make an advanced objective such as attainment of hale body. Since skinny body not necessarily is healthy, try to find the ways, which can have you get healthier and happier body. Size zero figure having pale look is not liked by anyone including yourself, so seldom chase that.
Exercises are the best buddies of healthy people. They not only make your body resilient from inside but also make it look radiant from outside. Inculcate minimum twenty minutes of workouts in your day to day schedule. If nothing else seems convincing to you, you can go for running. To escape from boredom, you can listen to your favorite music while running.
Apart from that, don't just feel intrigued by the svelte figures of your favorite stars. You should also look at the dedication and persistence they showed to have that figure. Reading their struggles to have that kind of body will boost up your confidence, and will motivate you at times when you feel tempted to go down.