Electrifying smile, green eyes, blonde lustrous hair, Kate Hudson is one of the most popular actresses of Hollywood. How to Lose a Guy in 10 Days, The Skeleton Key, You, Me and Dupree, Bride Wars etc. are some of the famed movies of the blonde beauty. Besides that, she has also been in and out for her role as Cassandra July in Glee.
[toc]
Credited with incredible abs, and toned legs, the bombshell inevitably is the Goddess of beauty. Her sculpted hot bod simply makes her look ravishing in all kinds of outfits. Even the natural figure-seizing phenomenon of motherhood failed to tarnish the slender and magnificent figure of Kate.
Looking alluring is as imperative to Kate as is optimum health. She doesn't laud the idea of just glaring at her clothes while feeling miserable of not being able to fit in them. She rather is open to taking some pain in terms of exercises and a restrictive diet and wear her adored skinny outfits. The kick-ass beauty attributes both exercises and portion-controlled diet for her sleek and elegant figure.
Kate Hudson 2014 Workout and Diet
Kate Hudson Diet Plan
Being in favor of lean body, Kate is very particular about her diet. She steers clear from processed, fried, and oily foods due to their high-fat content. Her foods are mostly wholesome and packed with vitamins, minerals, iron, and other vital nutrients.
She reckons you cannot expect to have a flab-free body while splurging unhealthy foods all the while. That's not at all feasible because your body and skin reflect what you feed to your body. An ill-fed body can seldom afford to look appealing.
The phenomenal beauty practices portion control in her diet and relishes all kinds of foods while maintaining their portion size small. While sharing one of her experiences, Kate shares, there was also a time when she was to torch fifteen pounds from her body and to make that happen, she followed all the right things such as counting on raw and nutritious foods.
However, despite all her efforts, she could not shed a single pound. And when she tried to figure out the reason, it came out that her consumption of surplus calories, which was 3500 calories in a day was keeping her in doom. She pruned her calorie consumption and brought it down to 1500 calories, and began noticing a reduction in her weight. Since then she has been abiding by 1800 calories in a day and consumes 1500 calories whenever she has to trim her body.
Being a big fan of yogurt, the bombshell necessarily includes yogurt in her meals once or twice in a day. Starvation or crash diet plans are off the list of charming actress. However, she detoxifies her body and frees it from harmful toxins by being on juice diet once or twice in a year.
Kate Hudson Workout Routine
The most enviable and svelte figure of Kate is the outcome of intense workouts practiced by her. Being a fitness freak, Kate spares no chance of flattering her body by looking amazing. The pretty actress always carries rope with her and practices rope jumping as soon as she gets some free time. She speedily finishes 150 jumps in one run and gets back to her work.
Since a long time, the actress persistently has been lingering to Pilates. She executes her exercises five times in a week. Pilates being accomplished in doing proportionate justice to all the body parts builds up your core strength and bestows you poised and elegant look by refining your posture.
The exquisite beauty has religiously been adhering to workouts from a very long time. It was only workouts, which scorched massive seventy pounds post-pregnancy from her body and had her appear in iconic shape. During that time, without fail, she practiced Pilates, yoga, running, hiking etc. twice in a day, for six days in a week.
Healthy Recommendation For Kate Hudson Fans
Kate Hudson is not just inheritor of the great toned body, she also has a hale mind. For ensuring a captivating body, you cannot overlook your brain. In fact, both body and mind cannot be seen in alienation. For ensuring good health of your brain, you should rely on healthy foods.
Generally, fats are considered as sinister foods and are put under the category of forbidden foods. However, you need to comprehend the difference between healthy and unhealthy fats and accordingly decide your food items. You brain cells being formed of fats require you to feed healthy fats to your body. Sesame seeds, fish, olive oil, avocados etc. are rich sources of healthy fats.
Besides that, since your brain performs myriad vital functions, there is often regeneration of cells taking place in your brain. And to make the process flawless, your brain needs to get rid of all the dead cells. Antioxidant foods such as green tea, green and leafy veggies eliminate toxins from your brain and bless you with a healthy and sharp brain.
Kate Hudson 2016 Fitness and Diet Choices
Kate Hudson does everything in style. She recently appeared for the Mattel Children's Hospital Kaleidoscope Ball that was held in Los Angeles and looked ravishing in a slinky purple Amanda Wakeley gown. The dress had a plunging cut-out neckline and it revealed plenty of her skin. Those of you who were dazzled by her looks must know that her appearance is not something that can be achieved in a day. The American actress has been working out hard to keep herself in shape since years. Let's travel with her onto her workout journey, learn her current diet habits and get inspired from her views on mental health.
Working Out to Connect to Self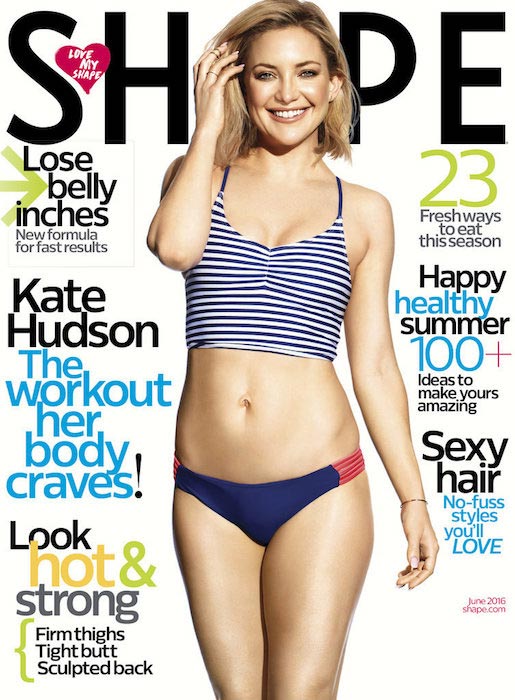 The popular actress admits that she has no set workout routine. She works out by just exercising on the basis of her mood, which constantly changes. She doesn't need a workout plan or any structure. Kate just works out whenever she wants and however she wants.
Her Workout Philosophy
The workout philosophy of the skilled actress is simple, you just listen to your body and stay motivated. Hudson has tried about a billion exercises in the past while trying to figure out what works for her. So, if you have got to try a few, don't lose heart.
Preferred Workout
The author of Pretty Happy: Healthy Ways to Love Your Body has been in love with Pilates since she was 19 years old. It has been her preferred exercise since that time. Her body really responds to it and it offers various benefits such as strengthening the core, aligning the body and elongating the spine. This exercise makes Kate feel her strongest self and challenges her at the same time. The diva is also trying her hand at advanced Pilates and TRX these days.
Close to Nature Workouts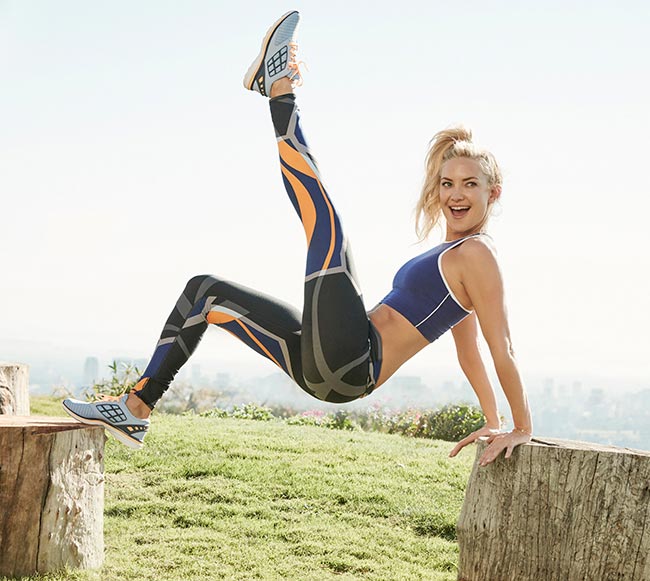 The LA-born has always liked to workout near nature. When she was growing up, she liked being outside and close to nature. Even now, when the star is in a mood to visit Amsterdam, she just takes a bike ride and explores the city at her own pace. When in New York, the gorgeous woman likes to walk the streets. She puts in her earplugs, listens to music and walks in Manhattan.
Workout without the Gym
The co-founder of the Fabletics activewear likes to workout even when she cannot hit the gym. She uses technology to help her exercise. Her Pilates teacher, Nicole Stuart has created an app QE2 which contains a full body workout routine, which Hudson uses a lot. She also uses an app called Hot5 that contains only 5-minute workouts. She uses this app especially when she is jet-lagged or in a hotel room. Just two 5-minute sessions reactivate her. She is also a fan of Sworkit as it can be done anywhere. You can do it even in the smallest space and break a good sweat in about 15 to 20 minutes time.
Aggressive Workout Routine
The Oscar-nominated actress also has a fondness for aggressive workouts such as boxing. She is also not afraid of trying on new aggressive workouts. Kate recently tried an exercise called Class by Taryn Toomey and she loved it. It is a workout that includes cardio, yoga clubbed with an intense boot camp. It's a spiritual experience that helps people get rid of all the toxic energy but only seriously dedicated people should do it because it pushes you very hard.
Honoring Her Body
The Bride Wars (2009) actress loves her shape. She works hard to stay in her best shape. She also honors her body by working out and seeing what her body can do or achieve in terms of workouts.
Diet Secrets
The Almost Famous (2000) actress doesn't do any diets. She just eats healthy foods needed by her body. Kate thinks she is now clued into her body and eats only those foods that suit her body. Like all humans, she slips for a while and indulges in unhealthy foods but she switches back to salads and protein shakes soon after slipping as they make her feel better.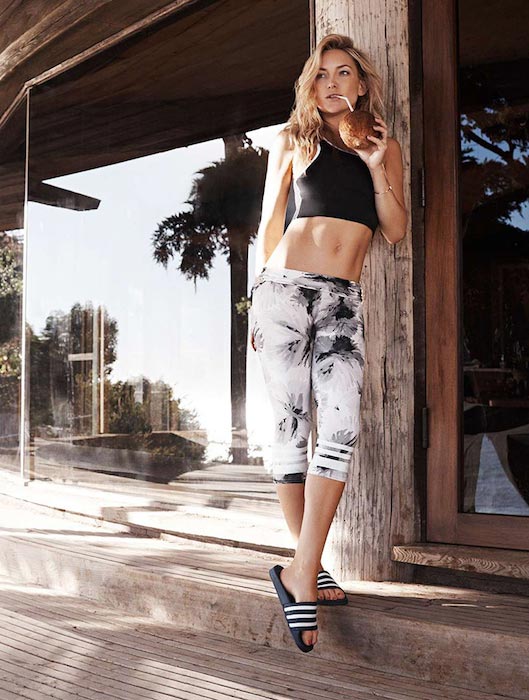 Reduce Stress for Mental Health
The talented actress is also very serious about her mental health. She advises people to stay away from stress to avoid mental health problems. She thinks that most people don't even acknowledge that they have stress. You should always acknowledge it and find a way to deal with it to help remain mentally healthy.
Go Down and then Pick Yourself Up
The mother of two thinks that women take on so many responsibilities that they often get stressed. The best way to deal with such a situation, according to her, is not just to tough it out at all times, it's to break down sometimes, feel a bit low for a few days and then pick yourself up.
Kate Hudson 2016 Workout and Diet
Kate Hudson just dazzled us with her sexy figure and amazing look at the Golden Globes 2016. Since that day, we have been wondering what's the secret behind her rock hard and perfectly toned abs that made women green with envy? If you are also wondering the same thing, then, do have a look at the latest workout routine and diet plan of Kate Hudson in this 2016 edition and learn the fitness lessons that she is teaching through her book, "Pretty Happy" that will be available at HarperCollins soon.
Workout Routine
The workout routine of the diva hasn't changed for years. It's still Pilates as she thinks there's no other core workout made for her. It works for her flawlessly and makes her feel pulled-in in the center by targeting her core. (Learn about the benefits of Pilates over here.) She also likes running and doing yoga to keep fit. Kate works out 5 days a week.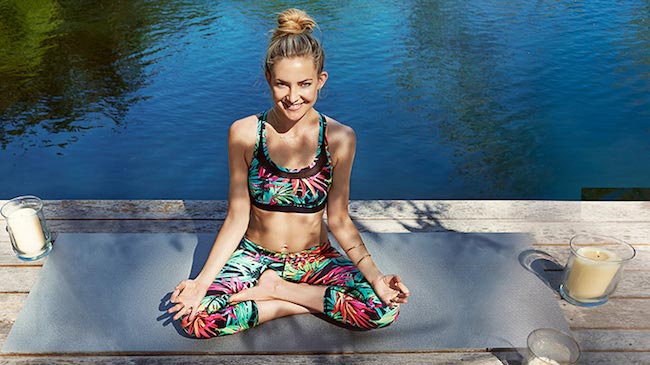 Exercise for Abs
When asked about the secret behind her sexy abs, the diva said that there's no specific ab move that helps her to get the perfect looking abs (really?). She just grew up dancing that helped her and Pilates help her stay in shape now and tone her abs in a better manner.
Kate Hudson Workout for Events
The co-founder of Fabletics likes to up her workout just before an event. The event workout of the stunner depends on what she will be wearing to a particular event. If she wants to don a sleeveless dress, she will concentrate on shaping up her arms in a better way, a few days before the workout. On the contrary, if she is wearing a short dress, she will do more squats and other leg moves. (That's pretty sensible, we think)
Getting the Sexy Beachy Look
The Kung Fu Panda 3 (2016) actress also shares that the secret behind her beachy look is a spray tan used a night before the event. She uses only natural spray tan to get a bronze look without risking the damage caused by the sun. Also, before going in front of the cameras, she likes to take a moment to quiet her mind so that she can take on the attention and the flashes as a part of her routine.
Workout Has No Limits
A few months back Kate advised people not to focus on duration based workouts. She thinks that even 20 minutes are enough if you do it right. You should also concentrate on exercises that make you feel good no matter how weird they look to others. For her, the weird yet exhilarating exercise is sprinting up the hills.
Diet Plan
She is consuming a simple alkaline based diet that directs her to refrain from eating dairy products, meat, and gluten. Eating everything in moderation is another funda of this fitness fan. (Thinking of following the alkaline diet like the one followed by Kate? Check this link before making any decision.)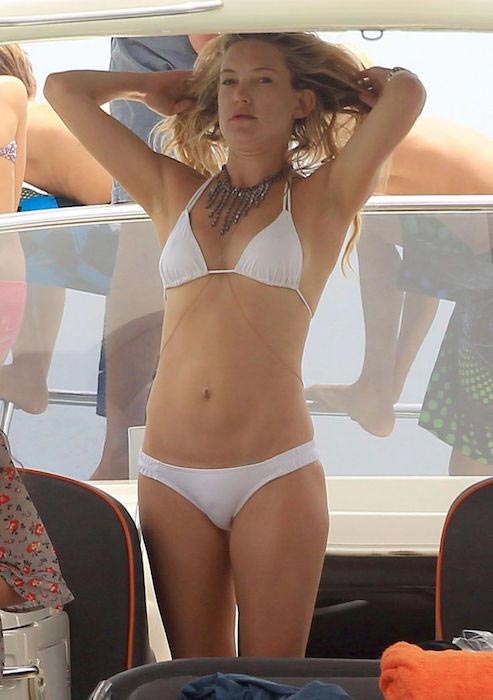 Diet Indulgences
Hudson tries to stay away from sugars, but she cheats when she really wants sugar as she is a bit of foodie.
Lessons For Fans
Learn About Yourself
While talking to PopSugar recently, the LA-born shared her view on lessons people can learn from her book, "Pretty Happy" that's set to release on February 16, 2016. She wrote this book to help people connect to themselves in the changing times and learning what motivates them. She wants to assist people in concentrating on their individual needs.
Learn to Change
The Bride Wars (2009) actress also wants people to change their routine regularly. She thinks it's good to have a routine that suits you, but you must change it to stop yourself from getting bored in life.
Kate Hudson 2018 Workout and Diet Secrets
Learn to Be Happy and Let Others Be Happy
The Fool's Gold (2008) actress also thinks that if a person enjoys dancing and expressing himself, you should let them be. On the other hand, if a person is sitting quietly in the corner, you mustn't think that they are sad. You should realize that they may be happy too. So, the crux of the matter is, be happy with your life and let others be happy in theirs.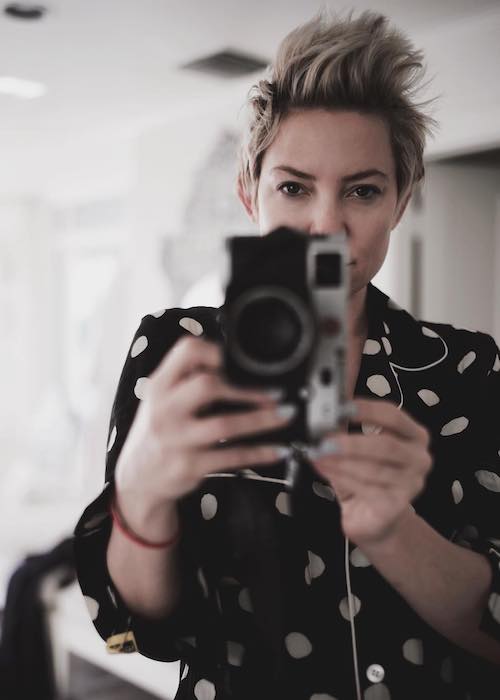 Preferring Dance Inspired Workouts
Kate Hudson's trainer Jason Wimberly revealed in July 2018 that they focus on creative ways of using the body during every session and prefer incorporating dance movements in every workout. Even while using weights, they move to a rhythm as Kate loves to dance.
No Need for a Trainer
Appreciating Hudson's dedication to fitness, Wimberly said that she had been fit her whole life and she is so fit that she hardly needs a full-time trainer.
Full Body Movement
In every workout session, the duo aims for doing full body movements. When you use as much of your body as possible, you end up burning the fat and building better muscle tone. If you have more muscle tone, you will get firmer and smaller.
Lifting is Essential
The fitness expert Jason is a big supporter of weight training and ensures that every client of his, especially females who are scared of being too bulky by weightlifting, spend some time in lifting weights. He says that everyone should lift weights as it will allow you to burn fat, boost weight loss and get lean muscle tone.
The Focus
Apart from weight training and dance combo, the talented trainer helps clients like Hudson to stay fit by working towards the goal of a solid core, strong upper back and lengthened postural movements. It ensures that a person's body looks young, flexible, lithe and gorgeous.
Best Time to Work Out
According to Wimberly, the best time to train is in the mornings and the perfect time slot is from 5 a.m. to 8 a.m. Why? It's because you are not stressed out and not tired. Your testosterone levels are also high in the mornings which aids you to burn fat and build lean muscle. The higher your testosterone levels, the lower would be your cortisol levels (stress hormone) which is a good thing as the latter decreases lean muscle, which is essential for attaining a fast metabolism and a strong body.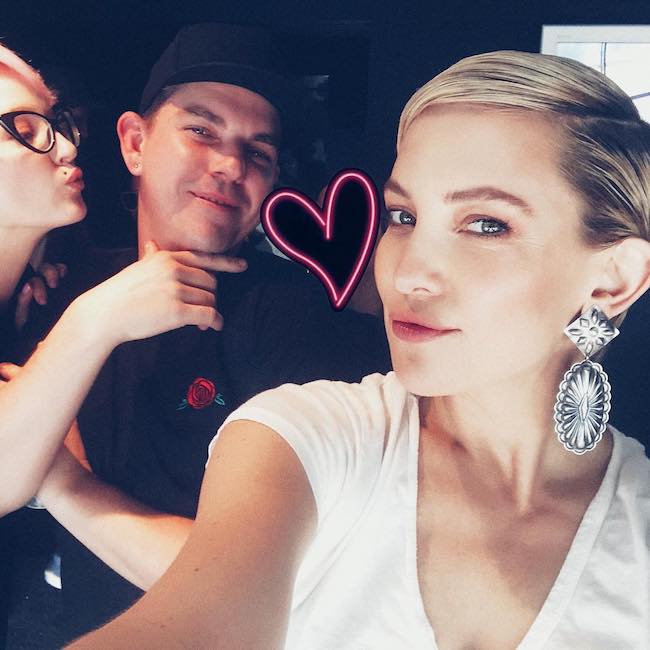 You should refrain from exercising between 7 p.m. and 9 p.m. because it is the time when melatonin (a hormone that controls wakefulness and sleep) kicks in. If you exercise at this time, it may harm your sleep cycle.
When you learn to plan your day and bedtime to ensure that you do morning workouts, you will be able to capitalize on the perfect balance of hormones in your body. In case you can't exercise in the mornings, the next best option is to work out from 1 p.m. to 3 p.m.