Kate Middleton is one of the most talked about celebs of the world. She is the Duchess of Cambridge and the wife of Prince William. Some people love her, some hate her, but no one can ignore her. As Kate is so often on the camera and the public eye, she understands the value of looking great at all times. She works out hard for staying in shape and keeping fit. She also maintains a good diet by following a healthy diet plan along with using some exceptional beauty products. Let's have a sneak peek at what the diva is doing for fitness these days and which products help her look amazing.
An Exercise Lover
As the mother of two has an athletic figure, she works out hard to keep it that way. She is not afraid to break a sweat when she is working out. She has always been inclined towards fitness. It can be proven by seeing the fact that she had participated in activities like swimming and tennis during school time too.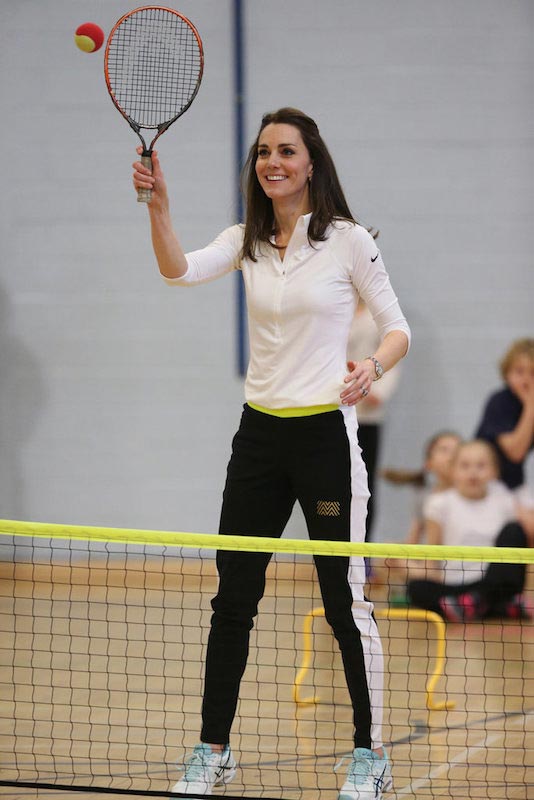 Workout Routine
Working out is a part of everyday life of the Duchess, reports IBTimes. Even when she is super busy and just has 15 minutes to spare, she would do some exercise that can pump her heart. In most cases, it's either swimming or running. She also takes the assistance of a personal trainer who has been with her since she got pregnant with her first baby, Prince George. He has helped her to stay fit since then.
Kate's Gym Wear
Kate Middleton loves to wear the clothes offered by Lululemon to the gym. The company offers athletic apparel that can be used while you are doing any sweaty task, be it yoga, running or any other workout.
Diet Plan
The diet plan of the wife of Prince William has been almost the same for the last few years. She sticks to eating loads of fresh vegetables and fruits, and only lean meats. It is also rumored that the lovely lady likes to cook for the family and often cooks all the food for her family even when she can easily command an army of chefs to cook for them.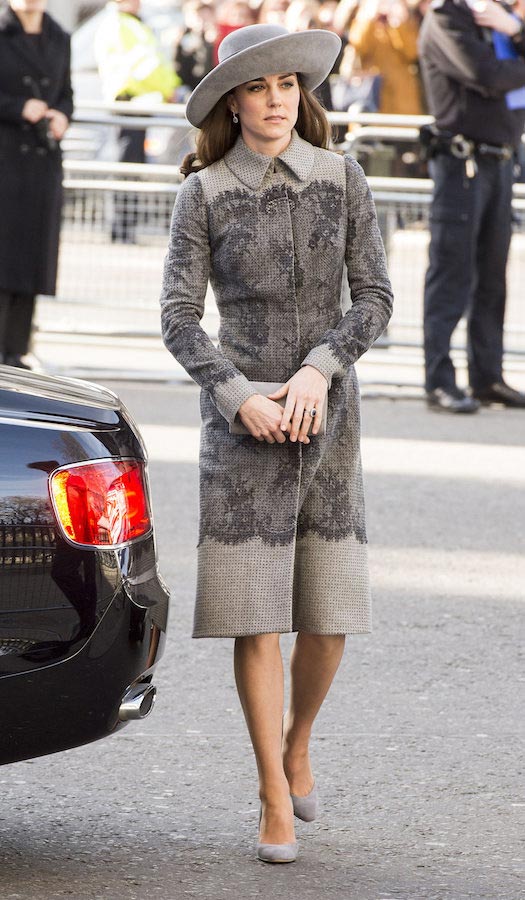 Diet Indulgences
When Middleton is not being cautious about what she eats, she likes to indulge in a few foods. She has a very active sweet tooth that compels her to eat dark chocolate, gummy candies, and a special puree. The puree consists of almond milk and some berries. She makes it herself whenever she needs to soothe her sweet tooth as well as her cravings.
Supporting Mental Health
The countess also understands the value of mental health. She recently demonstrated her support to a Heads Together event that aimed to increase awareness about the role of fitness in boosting mental health of a person. Catherine was accompanied by Prince Harry and Prince William.
All of them participated in the mind boxing exercise and had a couple of quick rounds in the boxing ring. The beauty was seen boxing with Duke McKenzie who is a three-time world champion boxer. She seemed to be thoroughly enjoying the experience.
A Beauty Secret
Kate also has quite a flawless skin. A recent report suggests that her secret is using a Beauty Sleep Elixir. This product can be worn under the make-up and it is also perfect for no makeup days. It is a 100% natural product with 98% organic oils.
If you wish to know more about Kate's fitness, you can check out her previous workout routine. You can also know how she lost all the baby weight after her kids, George and Charlotte were born.