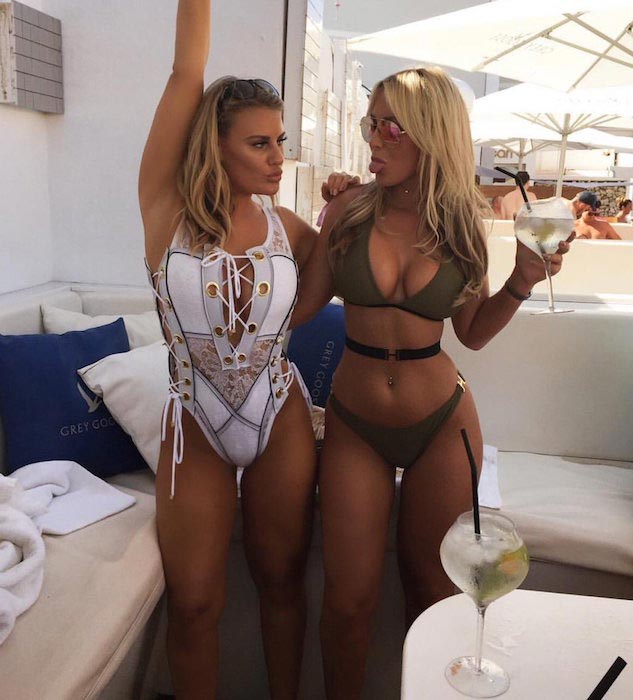 Kate Wright is among those TV celebrities who know that they have got a sexy body and aren't afraid to show it off. She often wears skimpy dresses and sheer blouses. She also likes displaying her body with bikinis and posting pictures on social media. Her recent pics from her girls' holiday in Ibiza are making everyone jealous of her enviable figure. Here we try to find out the workout regime and diet secrets that help her to achieve that amazing body. We also have a look at what motivates her to workout regularly and who's her fitness motivation these days.
Workout Routine
The workout of The Only Way is Essex (2010-Present) actress is very simple. She pushes herself to the limit by exercising for up to seven days a week when she can manage it. She also takes the help of a personal trainer for 4 days every week and on those days, she trains really hard. Going to the gym early mornings is her preferred workout routine as it sets her day off straight. Some of the exercises preferred by her are squats and weights and she was recently seen doing them.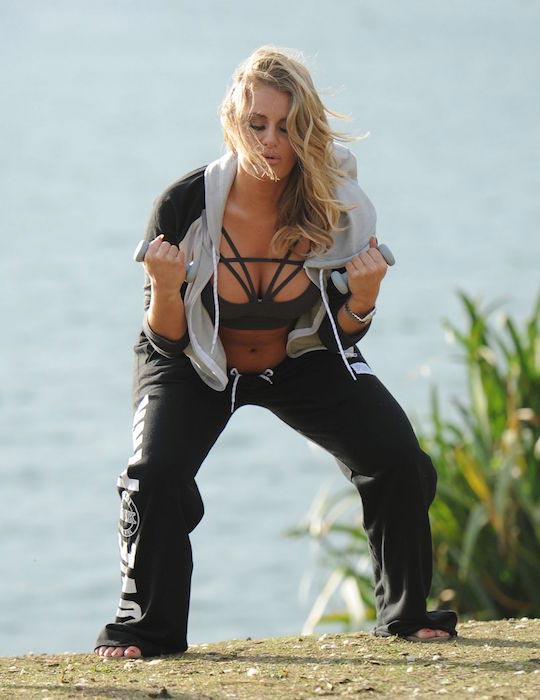 Workout Motivation
The workout motivation of the ex-girlfriend of Dan Edgar is that when she works out, she thinks straight and her body releases endorphins. These reasons motivate her to workout regularly. She also feels better after every workout so she sticks to them. Doing workouts regularly also helps her during tough phases of life. It recently helped her to stay positive despite a bad breakup, reports Look.
Workout Gear
Kate is often spotted working out when she is outside. She was recently spotted in the cool workout gear of a workout trouser and a top that was accompanied by a pair of flip flops rather than trainers. She looked extremely comfortable in that gear.
Current Workout Motivation
The current workout motivation of the reality star seems to be achieving the body like Teyana Taylor's look in the Fade video. She even listens to that song while working out for getting more motivation.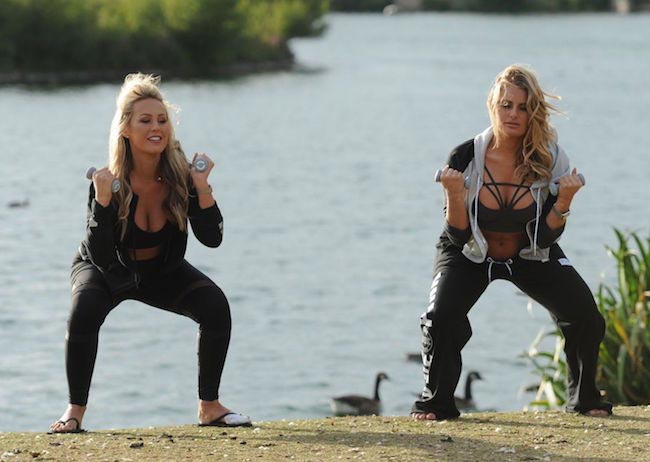 Diet Secrets
The diet secrets of the diva are very simple too. She does not believe in dieting. She likes eating healthily and enjoys eating bad foods as well. For her, it's all about balancing the two desires. Her funda is to eat healthily at least 5 days a week so that she can allow herself to enjoy a takeaway at weekends. The beautiful woman also adds that when she works out, she pushes herself to the limit so that if she indulges in junk food during the weekend, she doesn't feel too bad about it.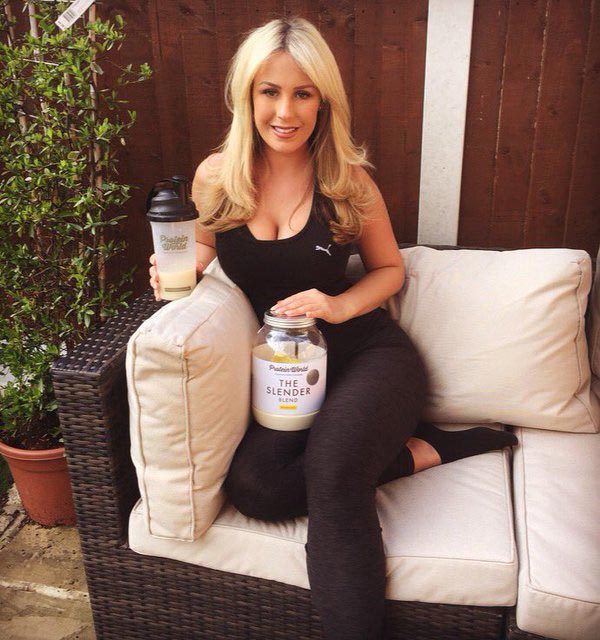 Diet Indulgence
The lovely lady recently revealed on social media that she is a fan of chip butties. She also indicated that she can't have enough of them.
Relying on Supplements
The sister of Mike Hassini has openly admitted in the past that she is a fan of protein blends, capsules, and collections offered by Protein World.
Dedication to Fitness
The TV personality is so dedicated to fitness that when she had an operation some time back, she couldn't wait to get back to the gym. Taking to the social media, she explained that it takes a lot for her to not train on any given day. Unfortunately, she wasn't able to train for 2 days after her operation. So when she got back to workouts, she felt great. Working out made her feel 100 times better.
The gorgeous actress also confessed that training for her is not just about the way it makes her look. It's also about the way it makes her feel. Training makes her feel that her mind is free and she loves that feeling.
Did you like the workout and diet secrets of Wright? If so, you can have a look at her voluptuous figure, her exercises and her diet secrets on Twitter and Instagram.