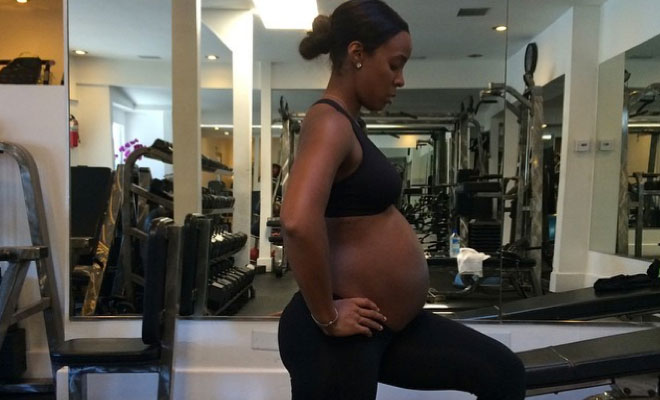 Kelendria Trene Rowland, or as we popularly know her, Kelly Rowland is a popular American singer, songwriter, actress and television personality. She started off her career with being a prominent member of Destiny's Child, which is one of the world's best-selling and well-liked girl groups of all time.
She has spent 18 years in the industry and her beauty has not diminished a bit. Kelly has won four Grammy Awards, a Billboard Music Award and a Soul Train Music Award. Unlike many singers, Rowland has also received the honor of being named among the "100 Most Award-Winning Artists" announced by Fuse in 2014.
Kelly is once again in the limelight as she has performed a near miracle after giving birth to her baby boy, Titan in November 2014. She lost 70 pounds in just 4 months and was bold enough to share her weight loss secret on ExtraTV.com.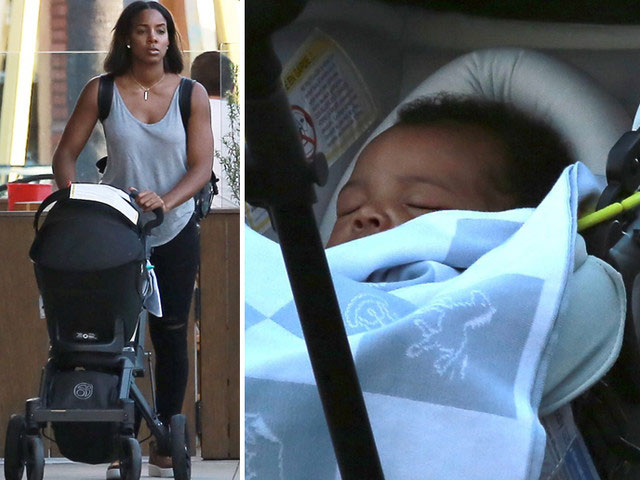 Here are the secrets, you all have been waiting for. First and foremost credit goes to her personal fitness trainer, Jeanette Jenkins. She has admitted that Jeanette is a bundle of energy that motivates her to get excited towards working out. Jeanette also has a smile in place, which helps Kelly to feel motivated too.
Apart from praising her trainer, the star singer also gave credit to popular exercise revolution SoulCycle. She prefers going there in the morning, when the crowd is less and her Soul Cycle trainer Angela Davis has a lot of time to concentrate on her fitness. Well, that's a good strategy. Don't you think?
The singing icon also spilled beans on her diet during the interview. She stated that her preferred method of eating is following the 80/20 rule. What's that? It's a simple rule that allows a person to eat nourishing (and not so tasty) food 80% of the time. It helps you keep clean from the inside and offers you numerous health benefits. The 20% usually includes not so healthy (and sinfully delicious) foods that a person eats to pamper his or her taste buds. Those 20% foods of Kelly generally includes guacamole, a margarita and queso.
Like most of the celebrity moms, Rowland is in love with the feeling of being a new mom. She is hopelessly in love with her baby boy, Titan and appreciates him by saying that he is "an incredible kid."  The sensational singer also admitted that her boy is a happy baby and she wished the same from God. Hmm, so some wishes do come true.
She also shared that the baby was named by her husband Tim Weatherspoon because she did all the "work" and wanted him to take some responsibility. I think it's a great way to share responsibility and Tim is really lucky to have an understanding wife. What's your take?
Apart from sharing her experience with Extra TV, Kelly also shared the experience of being a new mom at the Spring Kickoff with Claritin event. She admitted that she didn't like to stay away from her baby boy and while on a trip to Philippines, she missed her kid miserably. She just wanted to go home to her baby. Thankfully, the trip was only for a day and she was relieved to be back to her new born baby.
Coming back to the fitness fundas, the sexy singer was also seen speaking to Inquistr.com, where she shared her pregnancy eating and exercising schedule. She also referred to her pregnancy as Godmazing.
Rowland confessed that she walked for at least two miles every single day, and that she continued to exercise because it was extremely important to her. Kelly also had to modify her exercise routine a bit and listened to the needs of her changing body.
Like most other women, the smoking hot singer also had food cravings during pregnancy. She craved for cherry pie and chocolate ice-cream with a mix of peanut butter. She also had to go through an obsession for nachos and really did eat nachos for a period of one week. Woah, that's something.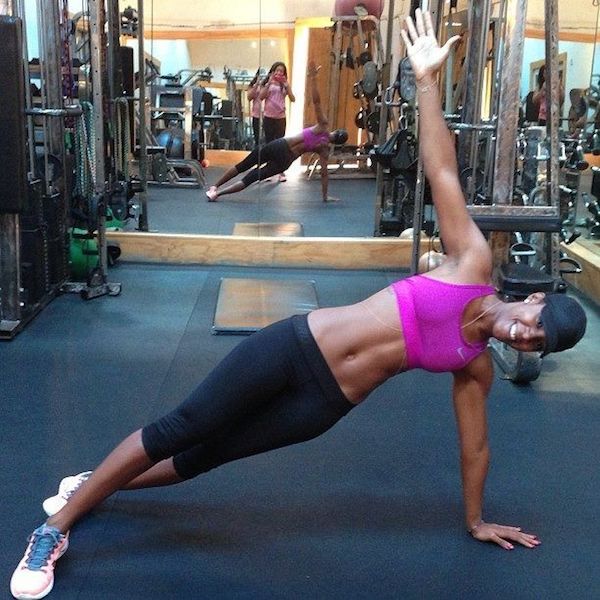 Kelly signed off by adding that she cared for her body from the inside as well as outside during pregnancy. She massaged her skin with shea butter, pure cocoa butter and coconut oil to keep it nourished.