Kelly Rowland has a perfectly curved and toned 8/10 figure. She says that she does not like losing weight. According to her, men like curves and something to hold on to. She would prefer having a fuller figure with a nice bum. The Destiny's Child singer is still single. Her weight fluctuates between 9st 3lbs and 10st. The singer attributes her perfect figure to her personal trainer, Jeanette Jenkins. Kelly was able to improve her figure this year by following the diet and workout advice of Jeanette. The plan worked quickly for the singer. Kelly was able to feel better by following the schedule.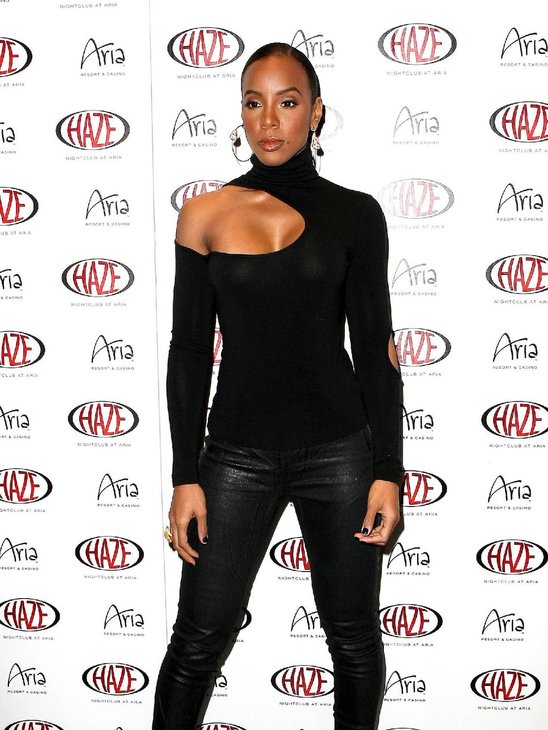 When Kelly was in Destiny's Child group, she had to do energetic dances. She also had strict rehearsal schedules. Thus, it was easy for her to stay slim. Later, as she approached her 30th birthday, she added some extra weight. She recently lost around 10 lbs of body weight. Rowland was able to lose this weight by cutting out sugar from her diet and by executing workouts.
Kelly Rowland Diet Plan
Kelly eats in a very clean manner, whether she is at home or on road. She started following a diet plan after she realized that the food she eats is not improving her figure and body. She read a book by Gillian McKeith titled "You Are What You Eat". After reading the book, she removed many harmful ingredients from her diet. Sugar was one of them. Kelly is still in a great shape, many months after she started following the right diet plan. According to her, to stay fit is much harder than to lose weight. On a typical day, the following food items constitute her diet plan –
Breakfast – Cereal with blueberries or a bowl of porridge.
Lunch – Crab, whole wheat pasta teamed with tomato sauce.
Snacks – Toasted pumpkin seeds, fruits, carrots, etc.
Dinner – Fish with vegetables and duck salad.
Kelly says that following crazy diet plans is of no help. One must eat the right amount of food and should also exercise, in order to stay fit. The weight lost by following crazy diet plans is soon again regained by the body. To be healthy, one must be regular.
As Kelly conducts workouts and follows a diet schedule regularly, she often feeds herself with the food items, she likes. She, many-a-times, spoils herself with burgers, hot dogs, fries, snicker bars, cookies and other food items.
She follows the 80/20 rule. As per the rule, 80% of what she eats is healthy food, for example, meat, grilled fish, fruits, and vegetables. 20% is what she wants to eat. This 20% comprises of the food for which she is craving, which is mostly not good for the health, just like many of us.
She prefers grilled or baked non-vegetarian food, like meat and fish.
Kelly Rowland Workout Routine
Some workouts and exercises done by Kelly Rowland are listed below –
Yoga – Kelly practices yoga. Yoga de-stresses her and makes her feel relaxed. Considering the highly busy schedule of Hollywood stars and singers, it is good for them for de-stressing their minds and bodies, once in a while.
Cardiovascular exercises – Kelly performs the cardio exercises at her gym. She does these exercises at least two times a week. Cross training and biking are her favorite cardio exercises.
Lunges – She performs lunges so that her butts remain in shape and look good.
Sit-ups – She performs sit-ups for keeping her abs in shape.
She goes to the gym every other day. Now, she is addicted to workouts and exercises. She even carries out late night exercises in order to stay fit and boost her mood. At the gym, she exercises for at least an hour, sometimes more.
She also does other physical activities apart from exercising. A trainer teaches her how to pole dance.
The singer and star was recently in London. She liked the food at the Chinese restaurant Hakkasan. The restaurant is located in Mayfair, London. Rowland liked duck salads, tulisa and cocktails at the restaurant.
She admits having cellulite and stretch marks. She says she has many friends who are supermodels but have these marks. According to her, almost all women have these. She does various exercises and follows a right eating plan so that her body looks good. Exercise helps to avoid minor body flaws, according to her.