Selena Gomez is one of those international stars who know how to keep fit and are very open about who's helping them to stay in shape.
Here you can learn about the key workout and diet secrets of the stunner that she implements daily. These secrets were shared by her trainer, Amy Rosoff.
Eating Different
The songstress doesn't like to have the same foods over and over again, so she tries to eat something different every day. She also remembers never to take huge helpings of any food. Her exact diet plan is shared below.
Diet Plan (2017 Edition)
Breakfast
Avocado toast and green juice or breakfast burrito or rice cake and peanut butter with sliced apple or bagel and cream cheese.
Sometimes, she prefers eggs, beans, avocado, rice, and chorizo or just some full-fat Greek yogurt with granola.
Lunch
Plain chicken salad, chicken or turkey sandwich with lettuce slaw are a few options she prefers. She also goes for rice & beans or tacos.
A salad with beans, turkey, and avocado is also a good option.
Dinner
Mexican food or roast chicken with pasta and veggies or salmon and vegetables are some of her preferred dinner choices. She also loves a salmon or chicken teriyaki bowl that has some avocado, rice, and cucumber. Sel is also a big fan of sushi.
Snacks
The singer likes to snack on tortilla chips and salsa or guac. She also loves popcorn and chicken salad. Her favorite snack is pickles.
Hydration
Amy also ensures that Selena drinks plenty of water every day. If you find it hard to drink plain water, you can always make things interesting by adding stuff like fruits, citrus or herbs in it. One recipe worth trying is spa water in which you add mint, lemon, cucumber, and orange with ice in the water.
Remember to enjoy it with a straw to get that amazing feeling.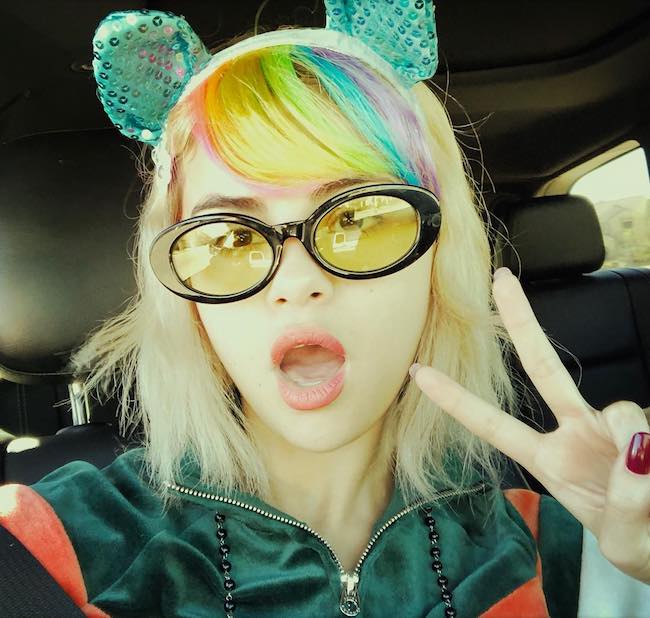 Sensible Eater
The singing sensation doesn't like to eat huge amounts of unhealthy foods or overindulge but enjoys a few unhealthy foods she likes. She is quite sensible about having the foods she loves.
No Banned Foods
As the current most followed user on Instagram loves fast food a bit too much, her trainer lets her enjoy everything and has not completely banned any food. The talented trainer thinks that life is too short not to enjoy the foods you like, so you can have anything you want in moderation.
Amy usually gets stricter when they are on the tour and doesn't let the young icon indulge in fast food but hands her a carrot and hummus instead.
Workout Secrets (2017 Edition)
The Bad Liar singer likes to try on different workouts because it helps her to keep the muscles active. Some of the workouts she likes are hiking, yoga, cardio and Pilates. She also switches workout methods almost daily. While working out, she likes to do stretching exercises and guzzles on water.
No Weighing Scales
Another great tip shared by the fitness expert is that you should never weigh yourself. Weighing yourself constantly will never be good for your health. You should see the difference, healthy lifestyle makes in your life by comparing your present clothes' fitting with sometime back.
Finding Beauty Everywhere
Amy is also a big fan of finding beauty everywhere she goes and hence encourages the Fetish singer to find beautiful things in each town she visits during a tour.
When you get out in nature with no technology or people surrounding you, you will enjoy a perfect combination of mind, body, and soul. The duo hiked to a waterfall near Sacramento, and it was a memorable experience.
Love Yourself
The fitness guru also thinks that what all fans can learn from Gomez is the art of loving themselves. Loving yourself is the best thing you can do to yourself.
Selena Gomez 2018 Fitness Secrets
Loving the Heat
These days Gomez is working out with Shannon Nadj, the owner of a boutique studio, Hot Pilates where classes are held in a 95-degree Fahrenheit heated room. Talking about it, the trainer said that the American actress likes the heat and loves to sweat. She also likes to work hard, and the intensity of heat creates an amazing feeling and works for people's bodies. It can sculpt your body quickly, and you end up feeling lean and long in a short amount of time.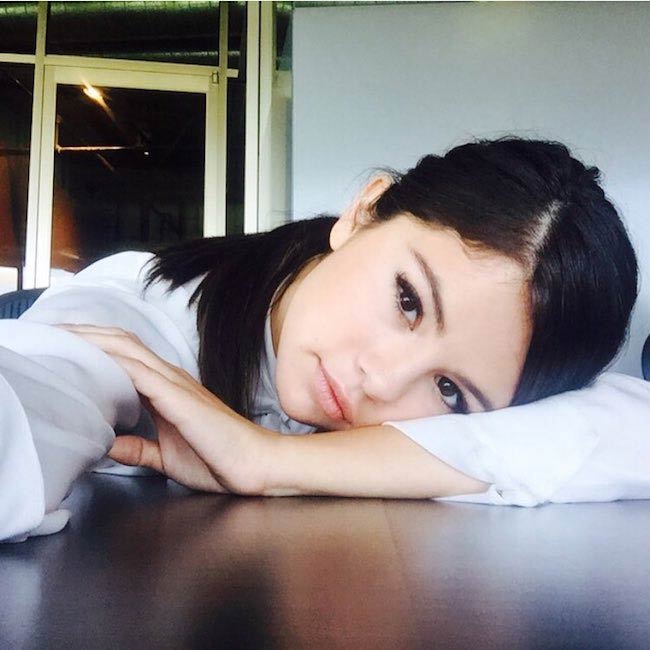 The Long Relationship
The duo started working out together about 3 years back. Though the initial sessions were held at the singer's place, she then started coming to Hot Pilates studio and still does that.
Focus and Dedication
The "Wolves" singer is super chill when she shows up for a class, but she also works very hard. She has a lot of focus and dedication with regards to fitness.
Body Shaping Priorities
The "Bad Liar" singer likes to tone her abs and booty. Still, she likes working with the celebrity trainer because her whole body is being worked and every muscle is involved. Lately, the diva has been more focused on strength and flexibility.
Sweating with Pals
The second-most-followed user on Instagram loves Hot Pilates so much that she is asking her girlfriends to take the classes with her. She has also taken a few classes with her on-and-off boyfriend, Justin Bieber as they were snapped leaving a sweat session together, not long ago. Commenting on that Shannon said that the duo worked very hard and he is very supportive of her. They work mostly on their abs by stretching and sweating a lot.
Benefits of Using Heat Workouts
The fitness guru says that there are many benefits of using heat workouts.
The first is that you get to intensify your workouts and your heart rate is kept elevated.
The second is that you are sweating more which detoxifies your organs.
Another benefit is that you are saving yourself from an injury.
The last benefit is that your muscles get warmed up easily so you can start with the workout with minimal warm-up time.
Cooling Down after a Session
If you want to cool down after a session, you should stretch out and ensure that your heart rate and body temperature is normal. You also need to drink a lot of water, especially mineral water to rehydrate yourself. You can also go for lemon or coconut water or even a green drink.
Making It a Part of Your Life
In case you are willing to try this workout, you should do it twice a week, to begin with. Once you get used to the heat, you can do it all days of the week. When you start that, you will get hooked to this workout and love the support you get from all the people who are hooked on it as well.
Heat Workouts for All?
The truth is that heat workouts are not meant for everyone. You should try this workout with an open mind, and if your body adjusts to it, you should continue. If not, you can find another intense exercise.
Three Exercise Moves Every Selena Gomez Fan Must Try
Plié Squat – For thighs
Lunges with Weights – For thighs
Side-Kick Series – For core
Featured Image by Lunchbox LP / Flickr / CC BY 2.0