Selena Gomez 2018 Fitness Secrets
Loving the Heat
These days Gomez is working out with Shannon Nadj, the owner of a boutique studio, Hot Pilates where classes are held in a 95-degree Fahrenheit heated room. Talking about it, the trainer said that the American actress likes the heat and loves to sweat. She also likes to work hard, and the intensity of heat creates an amazing feeling and works for people's bodies. It can sculpt your body quickly, and you end up feeling lean and long in a short amount of time.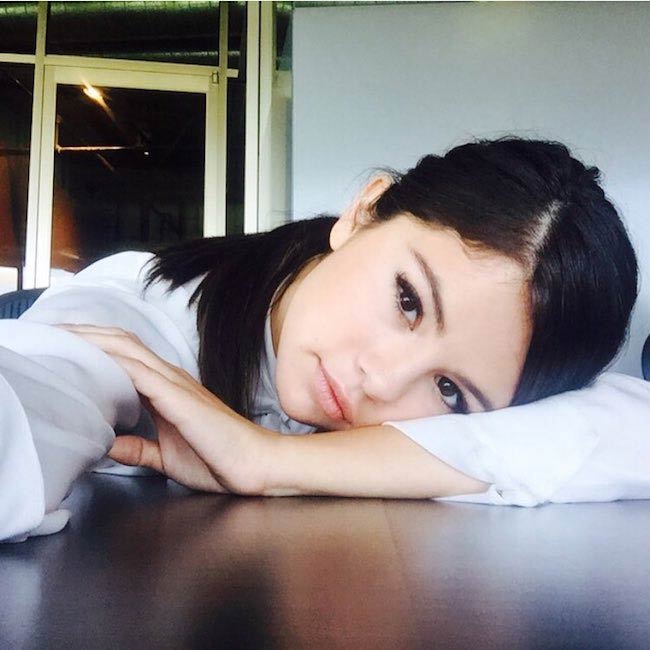 The Long Relationship
The duo started working out together about 3 years back. Though the initial sessions were held at the singer's place, she then started coming to Hot Pilates studio and still does that.
Focus and Dedication
The "Wolves" singer is super chill when she shows up for a class, but she also works very hard. She has a lot of focus and dedication with regards to fitness.
Body Shaping Priorities
The "Bad Liar" singer likes to tone her abs and booty. Still, she likes working with the celebrity trainer because her whole body is being worked and every muscle is involved. Lately, the diva has been more focused on strength and flexibility.
Sweating with Pals
The second-most-followed user on Instagram loves Hot Pilates so much that she is asking her girlfriends to take the classes with her. She has also taken a few classes with her on-and-off boyfriend, Justin Bieber as they were snapped leaving a sweat session together, not long ago. Commenting on that Shannon said that the duo worked very hard and he is very supportive of her. They work mostly on their abs by stretching and sweating a lot.
Benefits of Using Heat Workouts
The fitness guru says that there are many benefits of using heat workouts.
The first is that you get to intensify your workouts and your heart rate is kept elevated.
The second is that you are sweating more which detoxifies your organs.
Another benefit is that you are saving yourself from an injury.
The last benefit is that your muscles get warmed up easily so you can start with the workout with minimal warm-up time.
Cooling Down after a Session
If you want to cool down after a session, you should stretch out and ensure that your heart rate and body temperature is normal. You also need to drink a lot of water, especially mineral water to rehydrate yourself. You can also go for lemon or coconut water or even a green drink.
Making It a Part of Your Life
In case you are willing to try this workout, you should do it twice a week, to begin with. Once you get used to the heat, you can do it all days of the week. When you start that, you will get hooked to this workout and love the support you get from all the people who are hooked on it as well.
Heat Workouts for All?
The truth is that heat workouts are not meant for everyone. You should try this workout with an open mind, and if your body adjusts to it, you should continue. If not, you can find another intense exercise.
Three Exercise Moves Every Selena Gomez Fan Must Try
Plié Squat – For thighs
Lunges with Weights – For thighs
Side-Kick Series – For core