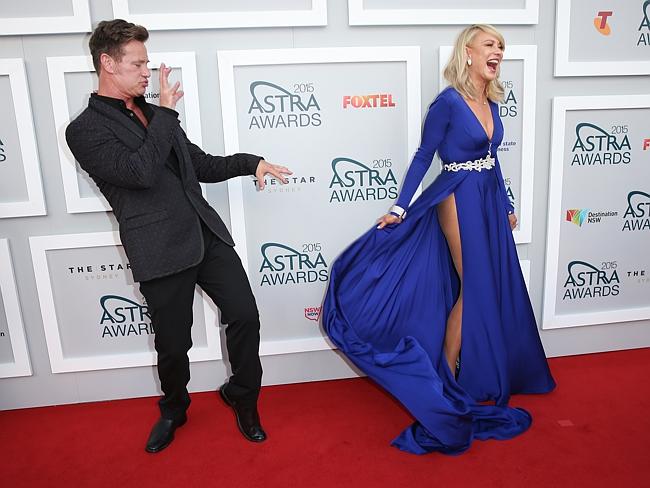 Kerri Anne Kennerley has been flaunting her new figure in the past few months. Despite being over 62 years of age, the TV personality manages to make women half her age jealous of her body.
[toc]
The reason behind her workout and diet change motivations was her being diagnosed with Breast Cancer and thankfully it has helped Kerri to look fabulous rather than harming her in any way.
Let's have a look at the interesting fitness journey she had taken and take some lessons from it.
Kerri-Anne Kennerley 2015 Workout and Diet
Unfortunate Motivation
The singer was diagnosed with breast cancer in 2012 when she was trying on costumes for a reality show Dancing with the Stars and found a lump. She admits that the moment saved her life as she may have missed the lump herself for months or even years.
She started off with the treatment of the disease as soon as possible but it took a toll on her body. The treatment indirectly contributed to her losing a lot of bone due to radiation and drugs related to breast cancer. As she didn't want to treat it with more medications, she opted for changing her diet and adding weight training to her workout routine. Smart Choice Kerri!!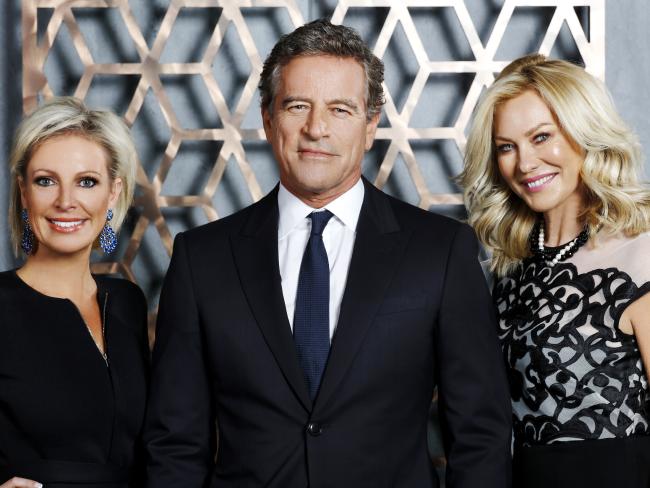 Workout Routine
The former Mornings with Kerri-Anne (2002-2011) host has been doing weight training for over a year. She does it twice every week and thinks it really works for her body. She also wants other women to get started with strength training.
She thinks that weight training would suit women of all ages and would offer various benefits like boosting muscle strength, bone strength as well as acting as an anti-aging remedy. She insists that every woman should do weight training and benefit from it.
Take Up a Sport
The effervescent star wishes that everyone should take up any sport that will keep their body moving. You can opt for dancing or even start taking more walks. Both are good forms of cardio that will boost your heart rate and keep you more healthier in the long run. She herself likes to play golf and has been an avid golfer since years.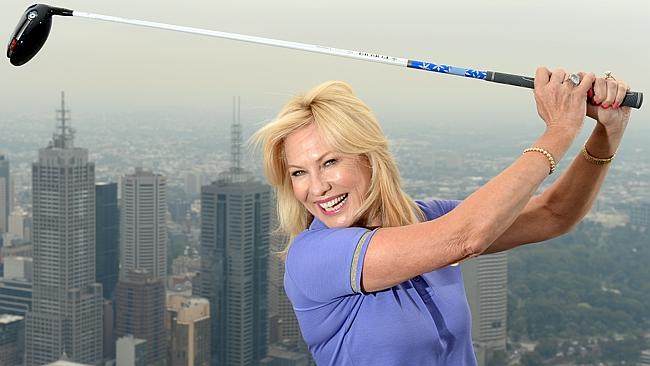 Transform Yourself for Better Health
Kennerley also advised people to change their bodies to be healthier rather than aiming for looking good or hiding their age. Her own transformation was all about health rather than age or cosmetics.
Being Vain
The diva also accepted that she is a vain person who would never be willing to go gray, be without makeup, act her age or wear sensible shoes. But, she never thought she would be hiring someone to help her in the gym and she has been doing that lately for her health. It clearly shows that she is keeping her health above all which is an appreciable thing in our opinion.
Showing off the Results
The TV celebrity showed off the final results of her new health routine on the cover page of Woman's Day Health Magazine in September 2015 in which she wore a two-piece and restrained everyone from using Photoshop or filters on her pictures.
The photo shoot for the magazine was done by her because she gained new-found confidence from her incredible figure and her husband of 30 years, John Kennerley convinced her. He said that if you have worked hard to get that body, you should not hesitate to show off the results. Well, that's some cool advice, John.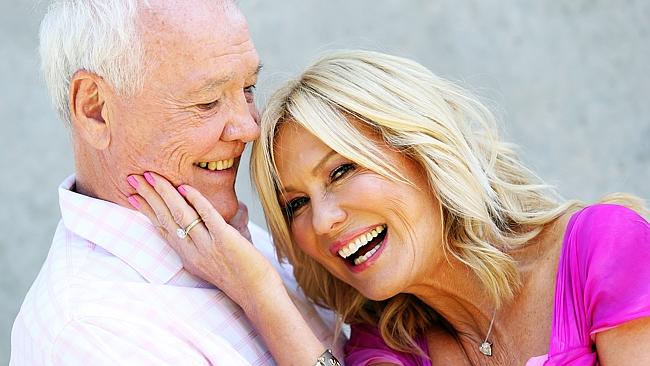 Diet Plan
The new diet plan of one of Australia's most seasoned light entertainment hosts is high in proteins that help her to feel full for longer period of time and also assists her to improve her muscle tone.
Five Commandments
Australia's "Daytime TV Queen" also shared some commandments she follows with regard to her health that are certainly easy to follow and highly beneficial. Here they are:
You should always dress with regard to your body type.
You should distract your mind off food by focusing on other things like a sport you like or an activity you love such as dancing.
You should always consume the exact amount of calories your body needs every day because if you eat more calories than your body needs, you will have to shed them off by hitting the gym.
You should always opt for healthy foods rather than the tasty ones. Make eating healthy a habit and you will be less tempted to eat unhealthy food as the time passes.
You should always pick the healthiest food item if you have to eat outside.
Kerri-Anne Kennerley 2018 Workout and Diet
Like always, the stunner is keeping fit by following the smart workout and diet secrets. Have a look at them right here.
Workout Routine
Kerri-Anne's workout routine includes hopping on a stationary bike or using free weights. She also follows a yoga DVD.
For her, workouts are not about Instagram endorsed videos or well-known franchises, she thinks workouts are about convenience and getting it done. In her opinion, gyms can be useful if she is in a mood to mix it up, but she has to carve some extra time to get to a gym and get back. Kerri thinks that walking is cheap and effective if you remember to start slow and build.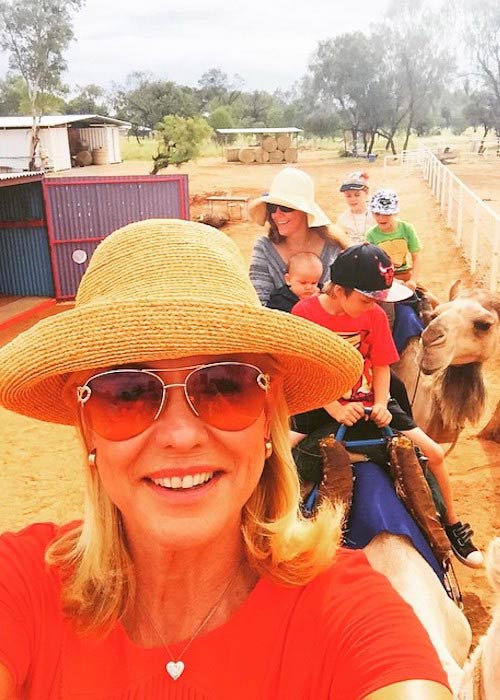 For those of you who struggle to maintain a workout routine, she suggests that you dedicate 20 minutes at home to workouts. It's more doable than an hour and would ensure that you are getting something done.
Don't Beat Yourself Up
If you have a not so healthy meal or miss a workout, you shouldn't beat yourself up. Just accept that you made a mistake and move on. We are all humans, and we all make a mistake, so there is no point in fussing over it. Don't be too negative about making a mistake.
Diet Philosophy
The diet philosophy of the beauty includes having everything in moderation.
Diet Plan
Breakfast
Kennerley starts her days with a Weetbix that is topped with low-fat milk, raisins, and Greek Yogurt.
Lunch and Dinner
She creates her stir fries by doing experimentation and using fresh produce like seafood and fresh food. Her approach is to buy the seasonal fruits and vegetables and cooking them fresh. Some of the fruits she likes are strawberries, mangoes, raspberries, etc.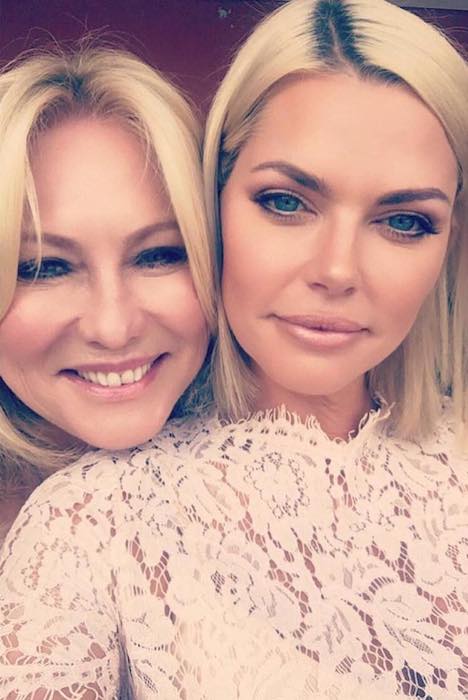 Diet Indulgence
The diva likes to indulge in a glass of Chardonnay every once in a while.
Body Confidence
The lovely woman thinks that body confidence comes with experience as with time you learn what suits your body. The earlier you achieve body confidence, the better it will be for you but don't be too hard on yourself. A person's confidence is ever evolving.
Fake it till You Make It
The celebrity believes that you can talk to yourself about anything you want if you just know how to fake it. There have been times in her long-spanning career when she was scared a lot. At such times, she put on a brave face and pretend that she is a famous actor who can do anything.
Help in Looking Good
The author of a biography, A Bold Life has no qualms in accepting that she is seeking the help from options like cosmetic surgery, Fraxel, Botox and even chemical peels. She says that she is happy with all that she has done and opines her choices to be subtle and tasteful.
Benefits of Aging
According to the star, the biggest benefit of getting older is that you don't care about what people think of you and try to prove yourself often. She is not even interested in knowing if people are judgmental about her or not.