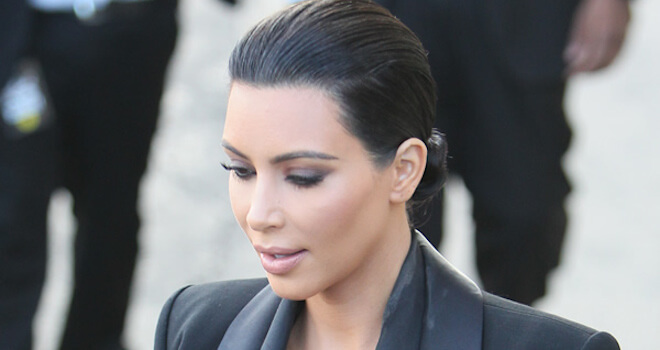 The Kardashian clan has always been in highlights. The latest buzz surrounds the bootylicious Keeping Up with the Kardashians reality TV personality Kim Kardashian West. Reportedly, the actress is three months pregnant with her second baby.
Kim Hires A Nutritionist
Having suffered from severe complications in her first and present pregnancy, Kardashian has hired a nutritionist who takes care of her dietary intake. This unnamed diet expert changes the gorgeous star's diet plan every 10 days and makes sure that she avoids unhealthy snacking.
She has already had Pre-eclampsia attack during her pregnancy and to avoid another one, hiring a nutritionist seems to make sense. According to the reality star, during her last pregnancy, she ate a donut every day, but this time around, that is not the case.
The 34-year-old expecting star has been frequenting bouts of morning and night sickness and has been vocal about her health in the last few days on Instagram. Talking about her current pregnancy, she said that this one is very different from the first one.
'But I'm so grateful to be pregnant when we didn't even think it was going to happen for us. I don't care how sick I am.'
According to a recent interview for Harper's Bazaar, she said –
'My husband Kanye is not eating really healthy and is mostly on different diets. A private chef has been hired and he comes every morning and cooks our breakfast. The chef also gets the meal plans for the day together.'
Healthy Breakfast
Kim Kardashian prefers to start her day on a healthy note. Her favorite breakfast is a meal of scrambled eggs or oatmeal. There are times when she would rather prefer a protein shake with fruit for breakfast, too.
Cutting Sodium Intake
Due to her high blood pressure, the star has been advised to cut on her sodium intake, and so she is sticking to a low-salt diet. This will help control her blood pressure and she can enjoy a better health during her pregnancy. Unfortunately, there is no evidence on whether cutting sodium intake will help her fight her pre-eclampsia condition.
Lots of Water
To keep her hydrated and control her weight, the star is drinking a lot of water these days. She is taking all these steps to stay away from complications which may occur in the pregnancy.
Homemade Lunch
For lunch, Kim prefers food that has been prepared by their chef and it also makes for a healthier option. Fish (or chicken) with vegetables are the frequent components for her lunch. Apart from keeping her fuller for a longer time, these foods also provide her with all the essential nutrients that she needs during her pregnancy.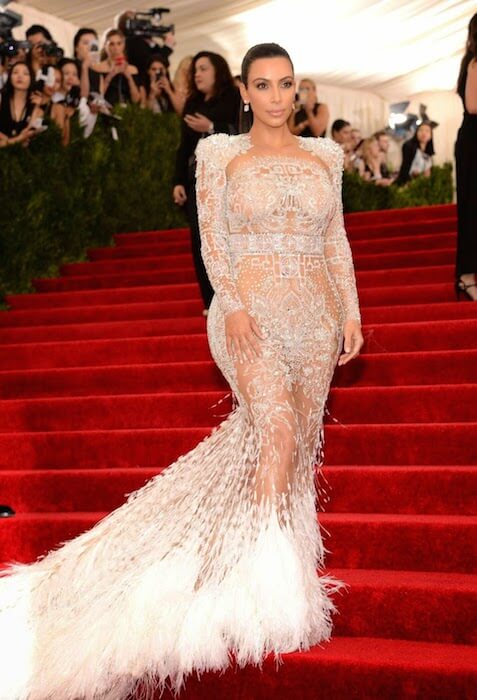 Iced Tea
Kim also likes to indulge in iced tea and prefers using Equal to sweeten her drink. She used to put around 10 Equal tablets in her drink earlier, but her sisters got her to drop that habit and now she uses 3 tablets for every glass of iced tea, that she drinks. She also drinks coffee once or twice in a month.
Dinner
Her dinner is just like her lunch. It also consists of fish or chicken and she refrains from unhealthy snacking. As, she usually sleeps around 11, the night snacking is completely out.
To pamper her taste buds, she indulges in Dulce de Leche flavor of Haagen-Dazs ice-cream, once in a while. Apart from that, she does not consume any cocktails or desserts and prefers to follow the diet recommendations of her nutritionist.
During her first pregnancy, Kim had put on a lot of weight and this had led everyone to criticizing her. This time around, she has learned from her mistakes and is being extra-careful to control her weight since the very start.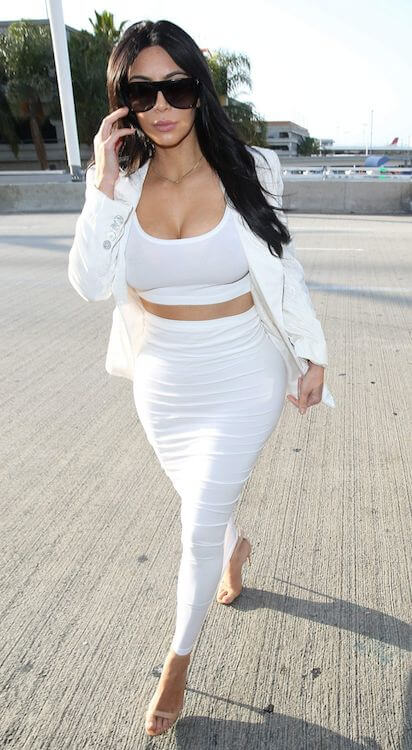 She said that in her last pregnancy, she had put on a lot of water weight and so her nutritionist is helping her prevent that scenario during her second one.
FYI, it is reported that she is expecting a boy.
We hope that she enjoys her pregnancy!