Kourtney Kardashian gave birth to her new angel "Reign Aston Disick" in December 2014 and now she's showing a perfectly toned body, that can left most of the new moms feeling inadequate and jealous. How has Kourtney managed to lose the baby weight over and over again? What's her secret this time? Let's find out.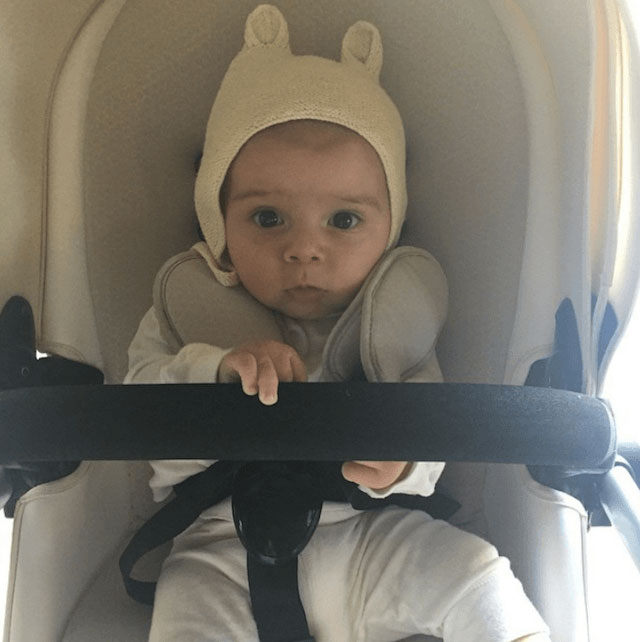 Not Taking the Stress
The star has spilled out all the secrets in an interview with Harper's Bazaar. Her first revelation was that she didn't take any stress. The sexy diva took her own sweet little time to shed off baby weight.
Starting with the Walks
The TV personality has admitted that she started off her weight loss journey by taking short walks with her baby. It seems pretty obvious that she is craving some alone time with her newborn in order to bond. Well, all mothers would find this step easy to follow. Won't you?
Being Patient
The famous celebrity admitted that after giving birth, she wanted her stomach to be flat again. But, wishful thinking is not the right way and may bear no results. She did put in a lot of time and efforts to get the flat stomach.
Taking Help
Most people think that celebrities are born with the love for exercising. This is so not true. According to Kourtney, she is taking help of her sister, Khloe Kardashian and her trainer to keep herself motivated for the workouts. She admitted that working out with someone motivates her not to flake and she also performs better.
Eating Clean
The mother of three has also confessed that she is trying to eat as much as she can at home. This way, she can be sure that the meals which are prepared are clean, fresh and unprocessed. We must say, Good Going Gal!
Diet Secrets
Her Yoga teacher, Leila Johnson has revealed that Kourtney likes making roasted trail mix with coconut oil, raw pumpkin seeds and nuts. She also loves to use ghee in her meals. The well-known personality also likes to eat little meals throughout the day and usually opts for protein packed lunch to keep her going.
Variation Helps
The smoking hot reality star has also acknowledged that she goes to the gym regularly and tries hard to change the workout routine as often as she can. She also takes regular Yoga lessons that probably help her deal with physical and mental stresses at once.
Knowing Her Body
The KUWTK star is not very strict about her workout routine, but she is very dedicated. The source further states –
"She really does whatever fits into her schedule, and she changes it up to shock her body into losing the weight. She swims, hikes, runs, takes boxing lessons—anything to get moving, even if it's just for 30 minutes."
Hmm, we can only say that the pretty lady is giving all she has into the weight loss efforts and is motivating a lot of women too.
Her Advice for Fans
In an exclusive interview given to OK Magazine, Kourtney was earlier quoted saying that "It's always so hard to start" and "Exercise is a positive thing that everyone should try to do for themselves."
Both these statements reveal that the Kardashian sisters knows the problems faced by women, when they think of exercising after pregnancy and she wants to set an example for women and motivate them.
The Results
Kourtney spent the Mother's Day weekend with her partner, Scott Disick and their daughter Penelope on the beaches of Mexico. Have a look at how she looked in a black monokini and I'm sure, you'll be tempted to start devising your own fitness plan now.
If you are craving for more details on Kourtney's pregnancy weight loss and how she did it last time, just click here. And to keep updated on her fitness secrets, don't forget to follow her on Instagram.