It seems that it's a season of the launch of celebrity workout DVDs. Kym Marsh, the British TV star is another celebrity who has just launched her own Workout DVD to inspire people to lose weight, get fit, and be healthier by spending a few minutes doing workouts. Here are all the details of how she got inspired to lose weight, who helped her, and how her DVD can help you be healthy.
Weight Gain Criticism
Mirror reported that Kym took the weight gain remark made by Nigel Lythgoe very seriously. During the ITV show Popstars (1999-Present), Lythgoe told her to lose some weight. The remark even hurts the diva till now. She recently confessed that due to the remark, she even lost her body confidence and couldn't even look in the mirror. (Aww..that's so sad)
Her Attitude Changed
When the remark was made she was a size 12, but she started to look at herself differently. She became critical of her body and realized that she was overweight.
Body Changes Reason
The TV actress gained a lot of weight after her pregnancies. After the birth of her daughter, Polly, she became very sluggish and lethargic. The pregnancy was also not smooth as she was on the bed most of the time. After her children were born, she was too busy with them to exercise.
How She Looks and Feels Now?
Now, the stunner is in the best shape of her life and she feels her best than she had ever in life. Kym also thinks that she is a better version of herself because she is healthier than even when she was in her twenties. She also feels confident in a bikini now and the photoshoots have become an easy task for her as she doesn't have to think about how the photos will come out.
Her Attitude on Exercise
The former member of Hear'Say (2001-2002) was always keen on exercising but before she kicked off her weight loss journey a few months back, she was finding it very difficult to get to the gym. She didn't like skipping the gym but she had no choice most of the time. Now, she can't do without hitting the gym regularly as it's again a vital part of her life.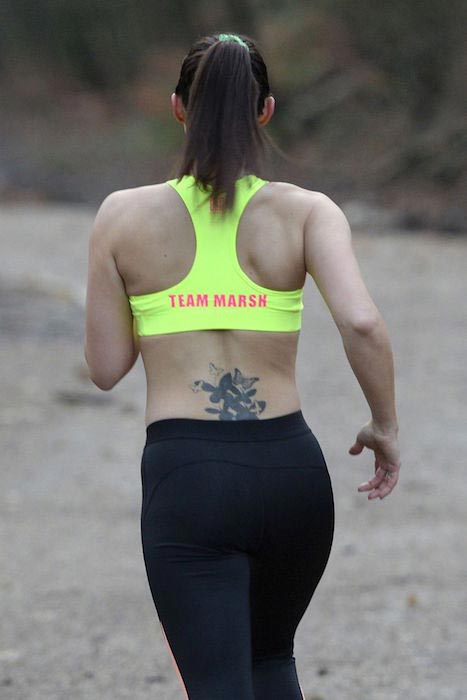 Workout Routine
Closer Online reported that her workout routine is mostly described in her DVD which is also known as the Power Sculpt. It is an "intelligent fitness" program that influences your physiology and hormones which leads to transforming your body by toning your muscles and shredding fat. The program also helps you to burn calories till 36 hours after the workout.
The workout routine has 6 different exercises that will target different parts of your body.  A person can choose the areas, he or she wants to target and workout on the basis of target areas on a daily basis. The workouts are also divided into phases. 1st phase is for beginners and 2nd and 3rd is for people who are already-fit (or get fitter with time) as it has advanced workouts. A person can choose the phase as per the difficulty level he or she can bear.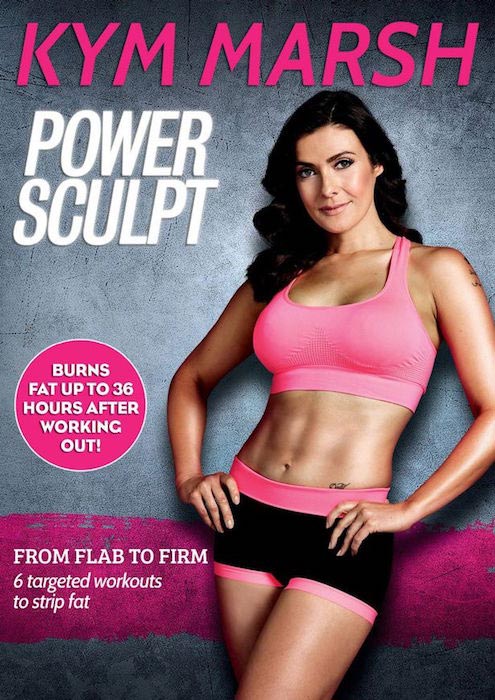 Getting Compliments
In an exclusive report published by OK.co.uk, Marsh was appreciated by her boyfriend and personal trainer, Matt Baker for being serious about getting healthy. He thinks that she works hard as athletes do and she is more than capable of giving competition to some athletes. (Woah..that's a huge compliment, we think)
Diet Plan
The former participant of Popstar to Operastar (2010-Present) followed a Paleo diet as per Daily Mail. She also let go of bad habits like smoking and drinking alcohol.
Tips for Fans
Being Healthy Matters Most
The Coronation Street (1960-Present) actress has advised women to focus on being healthy. She thinks that you should not bother about being too big or too skinny. Your focus should be on being healthy.
How to measure health and fitness?
The pretty lady also advised her fans to measure their health by the way they feel about themselves. You should not rely too much on the weight scales as they can be deceiving as muscle weighs more than fat (Ladies, take note).
She thinks if a person feels good about themselves, have a lot of energy, feel stronger and happy with their bodies then they are healthy.
She'll Keep Working Hard
Kym also aims to be working hard toward her body in the future as well. She thinks that the more she learns about being fit and healthy, the more interested she becomes in getting healthier. Now, she will keep learning more and keep getting healthier. She also doesn't want to let her fitness slip because if she loses it once, she will have to work very hard to get it back. (Best wishes from our side Kym!!!)
If you are interested in her DVD that claims to offer visible results in just 4 weeks (if anybody does any one of the 6 workouts 3 times a week), then you can buy it here. The DVD was created by Kym Marsh with the help of expert trainers Matt Baker and Sam Witter.