Lara Worthington gained fame with an advertisement campaign launched by Tourism Australia widely known as So where the bloody hell are you? She is also the wife of popular Aussie actor Sam Worthington and they have a little kid together, Rocket Zot. The couple is so in love that they not only share a life, but they share a personal trainer too. What are the other workout and diet secrets of the diva? Let's find out.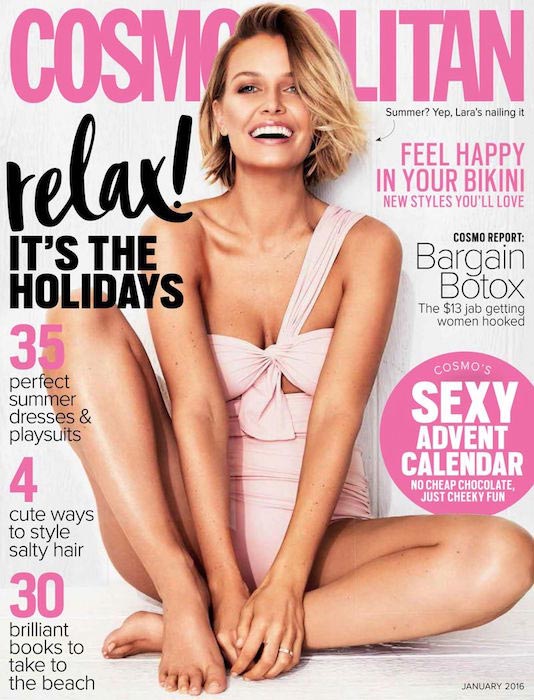 Workout Routine
Daily Telegraph Australia reported that the beauty earlier used to depend on Pilates and outdoor training sessions to stay fit. She was training under the guidance of Michael Ryan. But now she is training with the personal trainer of her husband, Rodney Johnson who is a broadcast and print journalist, fitness consultant and a wellness coach. (Not an acknowledged celebrity trainer yet.)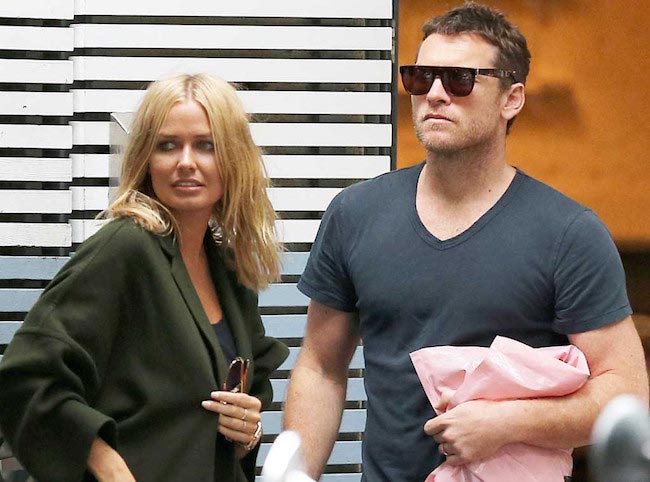 The new workout routine of the celebrity involves doing mat work. It also includes weight lifting but the weight is not more than 5 kilos. She also does leg lifts, kickbacks and sit ups to tone her legs. She works out many days of the week.
Workout while Traveling
As the model has to travel a lot, she depends on weight training. She uses 5-kilo weights of the hotel gyms to train and doesn't need any other equipment / accessory except for a towel.
Other Activities
The stunner likes going to icebergs, sauna and swimming in the ocean to stay fit and active. She also likes walking from Bondi to Bronte.
Diet Plan
Daily Mail reported the diet plan of the TV personality. She likes to eat everything but in small quantities. The mornings usually include eating a peanut butter toast or a combo of porridge with banana and cinnamon. She also likes eating peanut butter toast, vegemite with avocado in breakfast whenever she is in Australia. In lunch, she eats salads with loads of fresh vegetables. Dinner includes various varieties of pasta.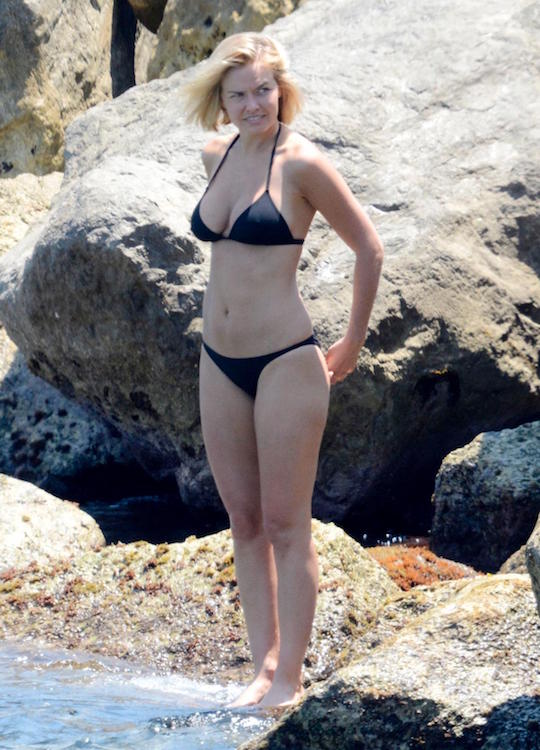 Cooking
The bikini model loves to cook. She can cook a wide variety of salads with roasted sweet potatoes. She also uses fruits in her cooking. Lara also likes doing green juice cleanse with Orchard Street but she doesn't do it often as it's very tedious by her definition.
Diet Indulgence
The diet indulgence of the beautiful blonde is pizza. She and Sam eat pizza at least twice a week but she never has the whole pizza in one go. She eats only a portion of it. She is also obsessed with eating peanut butter.
Body Transformation
Women who love the figure boasted by the mother of one, a few months after pregnancy should follow her pregnancy weight loss advice. She wants you to depend on green juices, regular exercising and clean eating. It helped her feel more toned, fit and energetic. (So it can help you too!!)
Relaxation Technique
The Australian fashion model likes to stay at home to relax. She likes it so much that even going out with friends is a big task for her. She can stay at home for four to five days in a row. She likes to spend time on her computer and also in exercising whenever she has the time to spare.
Being Beautiful with Nature
The star of Being Lara Bingle (2012) likes to enhance her beauty by using natural resources like ocean swimming and bathing. She uses both of them for 20 minutes, each day to get natural vitamin D. She also credits eating clean and drinking 3 liters of water everyday as the things that help her look gorgeous.
Well, we think that all the things she does for fitness are very easy. Her fans can even start doing them from today. Let us know which one of her methods you liked and whether they worked for you, won't you?