Runner up of American Idol season 10, Lauren Alaina has joined the league of svelte shaped celebs. Having released her album Wildflower, ranked at no. 5 on the Billboard 200, the teenager girl completely astounded everyone with her transformed weight.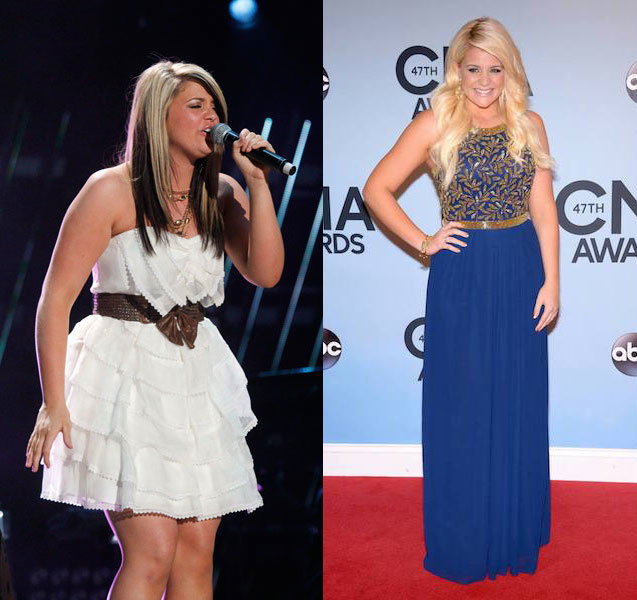 Lauren shed twenty-five pounds in five months by being on balanced diet and regular workouts. Flattered with her slim body shape, the talented star is now full of beans and seems all set to embrace name, fame, and glamour of Hollywood.
Lauren Alaina Diet Plan
While revealing the secret regarding contribution of diet in weight loss, Lauren confesses, healthy diet really helped her a lot in acquiring slender body shape. Due to not having adequate know-how of balanced diet, the young star preferred having pre-packaged meals.
Her meals have proportionate ratio of nutrients, they are high in proteins, and low in carbs. Though, they don't have appropriate content of whole grains, but that's not a big issue. Let's have a look at one of typical diet regimes of Lauren Alaina diet.
Breakfast – Lauren prefers having scrambled eggs, egg white, omelet etc. in her breakfast.
Lunch – Her lunch is composed of mixed veggies, shrimp etc.
Dinner – She likes having chicken and asparagus in her dinner.
Apart from that, Lauren learnt myriad healthy eating habits, which were unidentified to her before shedding weight. She comprehended the fact; she could keep check on her weight by practicing portion control, even without being callous to her body. Now, the rising star eats everything she adores. However, she doesn't forget to keep up moderation in her foods.
Lauren Alaina Workout Routine
Lauren used workouts as an effective means to strip off pounds. She practiced diverse workouts such as crunches, squats, lunges, push-ups etc. to zap away calories. It indeed was not easy for bulky Lauren to shed pounds. But in spite of all that, she shaved off pounds from her body. She shares that she has not yet reached her weight loss objective, as she is still ten pounds far from her goal.
Crunches are effective way means to tone your abdominal muscles. Mere ten minutes of intense crunches can burn sixty five to hundred calories from your body. It's a swift and rewarding way of exercise. Along-with torching calories, crunches also help in improving your posture, which further saves you from back pain and spinal related problems.
Here is one simple exercise, which you can conveniently do at home.
Lie down straight on the floor and take both your hands behind your head. Now, bend your legs from knees while keeping your feet flat on the ground. Make sure there is adequate gap between your chin and chest. Now pull your abdomen inside, exhale deeply, and curl your head in forward direction. Inhale while going back in the same position. Repeat the process for ten minutes.
Healthy Recommendation for Lauren Alaina Fans
Lauren Alaina recommends her fans to stop being paranoid over unfair comparisons made with other gorgeous girls. You all have your own strengths and weaknesses. Instead of harping on your negative traits, should you divert your attention to your assets, you can soar to the height of great success and glory.
Comparison is just like inviting all the negative forces of universe to support the dreadful beliefs such as you are overweight, or you are ugly. When you use all your energy in being miserable, you actually prophesy those traits to accompany you forever.
A simple shift in thoughts can get you contrary results. Develop positive attitude and appreciate what you have. Rather than wasting your time on useless considerations, shall you make an inspiring goals and work dedicatedly to achieve them, you can attain astounding results and can make other girls envy you.