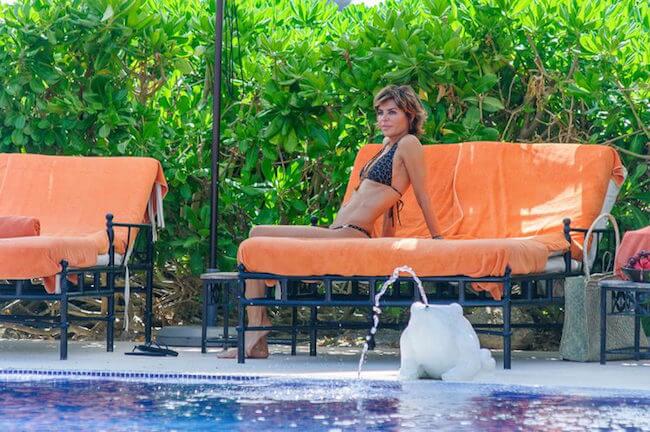 Lisa Rinna has an amazing body despite being a mother of two young girls, Delilah, 17 and Amelia, 14. She has worked in many TV shows and films so we can't list them all here. She is now winning our hearts with the ever-popular show The Real Housewives of Beverly Hills (2010-Present). The actress has shared all her workout and diet secrets that help her have a bikini body even after crossing 52-year mark. And surprisingly, the workout and diet secrets revealed by her are quite simple to follow. Anyone can do it if he or she has enough self-control and discipline to stick to them.
Crediting the Genes
As reported by Huffington Post, the former soap opera actress knows that her genes have a major role to play in the looks, she has got. She works hard to make sure that the looks gifted to her by the lucky genes are not marred by lack of care. By her own admission, she has always been focused on staying in shape by doing whatever her body demanded.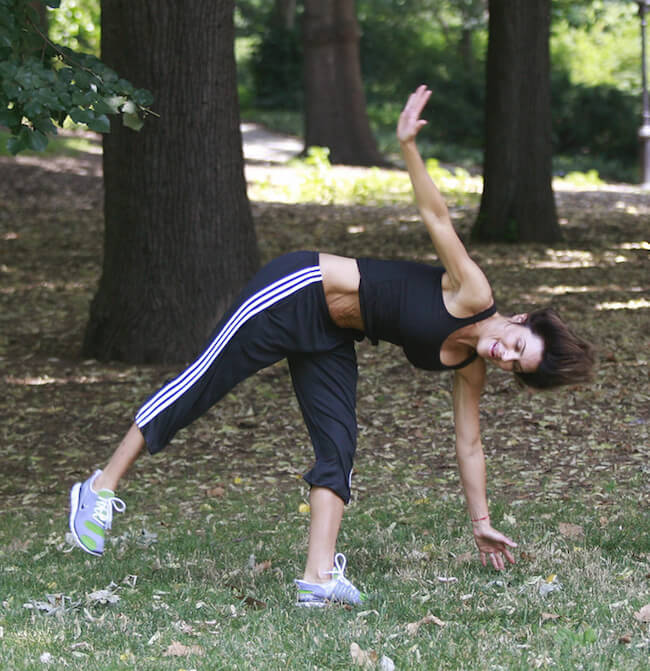 Workouts are Essential
The former Days of Our Lives (1965-Present) star has always been inclined to do some form of exercising. She earlier had a fondness for competitive tennis, then she had a fondness for SoulCycle, and now she is smitten by Yoga. Working out is an essential part of her life, it is as important as brushing her teeth.
Workout Routine
The workout routine of the brunette has been ever changing. She claims to have tried every workout routine known to mankind. And right now, she has decided on being dedicated to practicing yoga. It really works for her body type too. The gorgeous woman also likes to work out six times a week to keep sane and balanced. (Six days? That's pretty amazing we think)
Workout Motivations
Talking about workout motivations, the TV Host admits that workouts make her feel better. She also moves around a lot and engages herself in one thing or the other because it makes her feel better. When she feels nice, everyone becomes nice to her too and her life runs smoothly….Woah…we must say that's a unique way to feel motivated.
Diet Secrets
The wife of Harry Hamlin for 18 years believes in filling her body with all the good stuff. If she eats any bad stuff (we assume she means unhealthy items like pizzas, burgers, etc.), she feels terrible. So her reasons for eating good stuff are mostly selfish as she doesn't like to feel bad from the inside.
Feel Good to Look Good
The Melrose Place (1992-1999) actress also confessed that when she feels good, she ends up looking good too. And, we totally agree after seeing her amazing body that she always likes to flaunt.
No Diets Please
In a frank chat with People, the TV personality has earlier stated that the word "diet" is not in her dictionary. She feels that if she would start a diet, she will only end up eating 10 times more. Hence, for her eating in moderation is way better than following any diet.
The Dirty Vegan
The ex-host of Soap Talk (2002-2006) calls herself a dirty vegan because she mostly sticks to a plant-based diet plan. But when she craves for meat, she has it without thinking much about it.
Listen to Your Body
A bit of advice shared by the sexy lady is that every person should listen to his or her body. She had been her own dietician as well as workout therapist for years because she learned what her body wants and she pledged to never ignore the needs of her body.