Mary Miller is a renowned celebrity trainer who has helped stars like Lea Michele, Scott Eastwood, Cuba Gooding Jr., and Kristin Davis to get in great shape. If you are impressed by the results that she gives, then you are in luck. Here you can read some amazing fitness tips shared by the trainer and know a bit about how she keeps fit.
How to Get Red Carpet Ready?
Mary says that to be red carpet ready, you should take a workout class at least 3 or 4 times a week and make use of Lagree Megaformer that increases your heartbeat and shakes your muscles in a controlled manner to ensure that you don't get an injury.
Make sure that you take a day off after doing cardio 1 or 2 days in a row. Also, drink a lot of water and get quality sleep. To get rid of the toxins and make your skin glow, you should try the infrared sauna available at the Pause Float Studio. If you want to learn how to stay on the path to fitness, read The NOBREAD Reset, an e-book by Nicole Cogan.
Work on the Arms
If you are wondering which body part needs more work, then, Miller suggests that you focus on the arms. Now, people have accepted that strong is beautiful and hence men and women with toned and strong arms are considered sexy.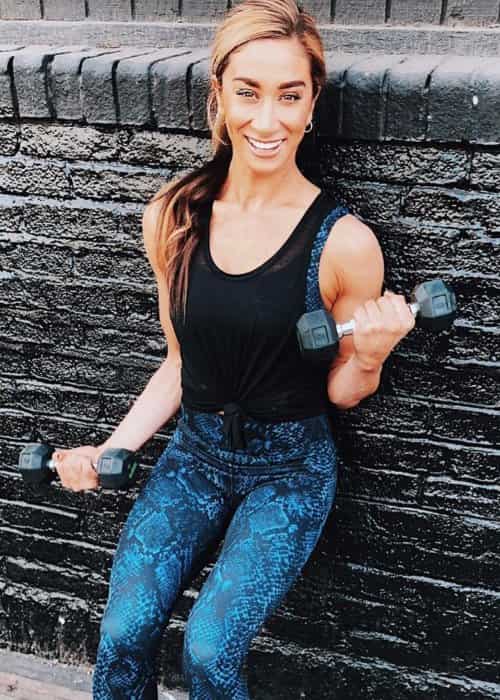 The Last Minute Fix
If you want to look good on the day of a special event, you should either attend her class or do a 5-10 minute at home plank variation workout as it will fire up your shoulders, biceps, and triceps to help ensure that your arms look toned.
Favorite Meals
When in the mood to indulge, the stunner has Mexican foods like chips, tacos, burritos, salsa, and guacamole. But, if she is after a healthy and tasty meal, she opts for the Riviera Bowl with seared salmon that's available at Great White in Venice.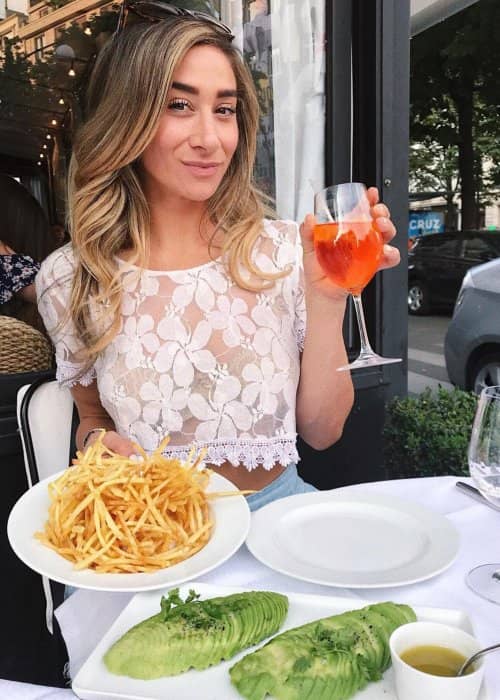 Being an Instructor
Mary got motivated to be an instructor because she loved doing every type of workout and felt great after each session. She became a certified instructor of the Lagree Method in 2011 at The Studio (MDR) and never looked back.
Perfect Outdoor Activity, Partner, and Songs
She likes to do stand up paddling boarding and hiking. Her preferred workout buddy is Amanda Macuga because she likes any fitness activity or group class. She likes working out on pump-up songs.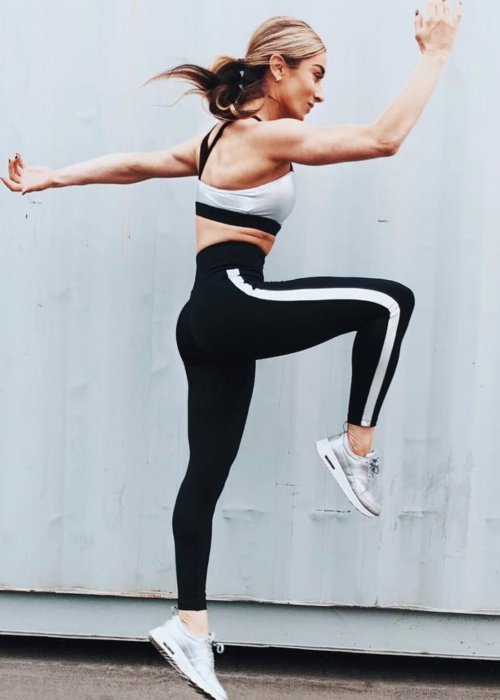 Getting Back to Fitness After a While
If you have stopped exercising for a reason like the holidays or an injury, you should plan your workouts in advance and stick to them. If you remain consistent and create good habits for your body, you will be healthy. Also, learn to recognize what your body needs and drink loads of water. Start today than postponing the fitness activities for tomorrow if you want to see visible results as soon as possible.
Featured Image by Mary Miller / Instagram