Massy Arias Workout Routine and Diet Plan Plus She Shares How Fitness Changed her Life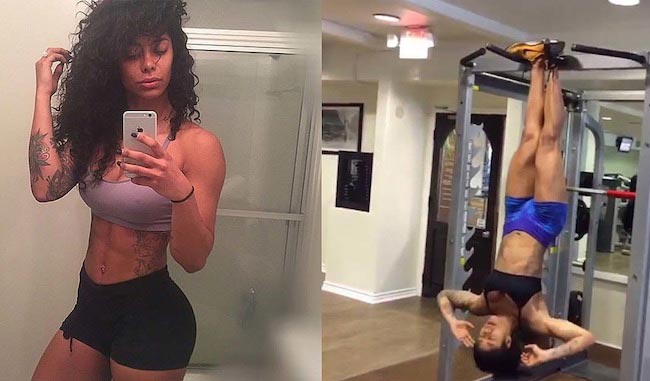 To be an Instagram fitness expert who has over 2 million followers is not an easy feat. You constantly need to make sure that you don't disappoint your fans. It has its positives too. You get to inspire scores of people at once and you help them change their lives for better. This is what Massy Arias has been doing since years. If you are a fan of Massy, you may want to know what got her started on this journey and what she feels about it all. To get that information, simply keep reading on.
The Beginning
The Instagram icon didn't have an easy journey to becoming an Instagram sensation. She was going through a very tough phase in life when she started posting on Instagram and exercise was a way out for her. The beauty confessed that when she was young, her brother got diagnosed with Burkitt Lymphoma. To cope with the stress, she started drinking too much alcohol and did smoking. She also had an abusive boyfriend who didn't only abuse her but also cheated on her.
The Worse of It
The stunner started second guessing herself and felt like a failure. She lost her health and weighed just 114 pounds despite being 5'8". She stopped caring about herself and lost a lot of hair due to it. She went into depression and met all kinds of psychotherapists and herbal experts to get help. Massy tried some herbal medicines too that helped her a lot.
It was in 2012 when she finally discovered Instagram and created a profile for herself by the name of MankoFit. Her shares of weight-training regimen and other exercise routines were instantly hit. She was known for and is still well admired for having abs that are better than Captain America, arms that are more defined than the ones Madonna has and a gorgeous booty. Hence, her love for exercising got her out of depression and she kicked off all her bad habits.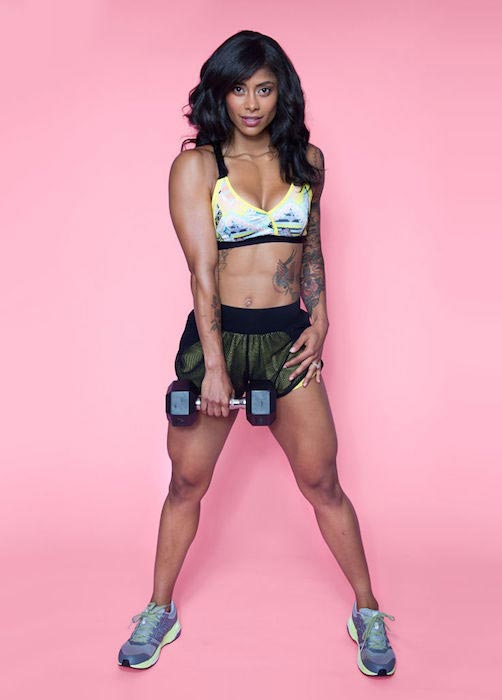 The Side Effects of the Manly Physique
The side effects of learning fitness from books also started showing up. The lovely lady got so many "manly" pecs that she stopped feeling feminine. She even had to have breast implants to start feeling like a woman. She did this change about 1.5 years ago (approx 2014).
Workout Routine and Diet Plan
The diva is currently following her '30 Day program' that includes proper workout and healthy meals. Massy works out very hard on a daily basis. She admits to being sweaty due to it. But exercise still makes her very happy and this can be proved by the fact that she does a happy dance at the end of her Instagram videos.
The diet plan of the starlet changes every day. She usually sticks to a healthy meal every time she needs to fuel up and also shares it on Instagram too.
Her Views on a Balanced Diet
A few weeks back, the stunner shared her opinion on a healthy diet via a blog. Here's the crux of her recommendations. She wants everyone to eat according to their health goals. But she shares some tips that can be useful for you, no matter what your body shape is. You should always stay away from high sodium foods, refined grains, processed sugars, alcohol and solid and saturated fats. Your diet must always include lean proteins, healthy carbs, green leafy vegetables, fruits and good fats and oils.
Following the diet, her suggestions would help you to maintain a healthy looking physique, improve your performance and it will help you to meet every demand of your body.
Additional Interests
Apart from working out and keeping fit, the LA-based trainer is planning to launch her 30-day program into many languages like Italian, French, and Spanish. She is also focused on training celebrities such as La La Anthony. Massy also has plans to create a full line of natural products for TRU supplements.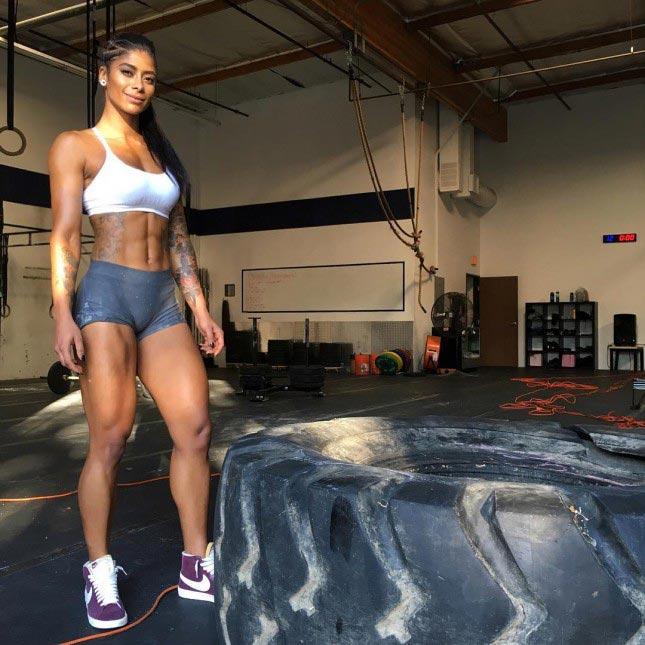 Love Yourself
The bilingual trainer wants all her fans to love who they are. She thinks that everyone can't be the same and one should respect the differences and take care of the body he or she has been given. Having a healthy body should be the priority, the shape and size shouldn't matter much. (And we agree!!)
Loving What She Does
The hot trainer likes what she does. Massy thinks that she was put on the earth to do something. And by this, we assume she means that she wants to help people save themselves with faith and fitness like she did for herself.