Matt Poole was just another ordinary boy who had been dreaming of winning the professional Ironman series for years and finally achieved his dream after a lot of hard work and determination. If you are also among thousands of his fans who want to be strong like him while also staying cool, then this article is surely for you. Here, you can learn about Matt Poole's workout routine and diet plan that help him stay in such great shape.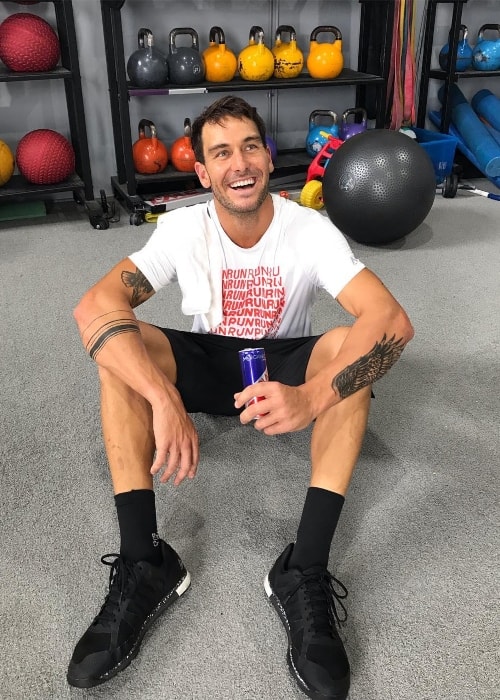 Workout Routine
The workout routine of the handsome hunk includes training 6 days a week and 2 or 3 times a day. He starts his days with a morning swim session that's concluded even before breakfast. After breakfast, he trains again in the gym or just opts for a run before having another meal.
Diet Philosophy
As the hottie exercises so much and at such high intensity, he is well aware that his body needs a lot of protein and carbs. His food philosophy is to eat healthy and clean. He believes in having 3 adequate meals a day and it works best with his busy schedule.
Diet Plan
Breakfast
To have high carbs and high protein breakfast with some fats mixed in, he eats eggs, avocado, bread, and bacon. Avocado provides him the fats, bread provides the carbs, and bacon serves as a good protein source. He also has Kellogg's Nutri-Grain cereal because it's high in protein. His breakfast also has a side of fruits or yogurts or mueslis, either of the three.
Lunch
The lunch usually includes options like sandwiches, steak & veggies or chicken and salad.
Dinner
For dinner, he has a big meal that includes Mexican foods like home cooked burritos and a lot of mince that includes lettuce, carrot, tomatoes, jalapenos, avocado, etc. He makes Mexican foods as healthy as possible. But, he doesn't restrict himself from having something that he likes. For instance, if he wants a cattleman's cut steak, he'll have it without any regret.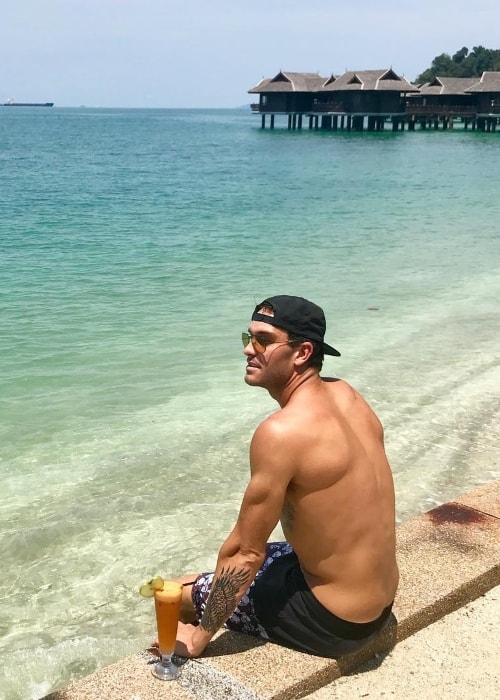 Dessert
Like all of us, Matt also likes dessert and could not skip it. As he sweats so much during the day, he indulges at night-time and gives in to the sugar cravings. Some of the options he goes for are chocolate and ice cream. He eats them in moderation and controls himself. He never eliminates them from his diet plan because he knows that if he eliminates them, he will again crave for them and will splurge which will make him feel worse about it at the end of the day. Matt is a big fan of the Old Gold dark chocolate, especially the mint flavored ones.
Snacking
When in a mood to snack, Poole likes to have some protein or good fats. Nuts like almonds, cashews, etc. are his favorite snaking options. He can stomach them easily and feels full till lunch if he munches on some nuts.
Smoothies
He also likes making protein smoothies if he lacks the time or is feeling lazy. He even has these smoothies for breakfast at times. The smoothies have banana, dates, an egg, cashews, and some spinach. People who don't like the egg can go for honey. He also likes switching from berry to banana smoothies. He also thinks that an egg in a smoothie may sound weird, but it tastes okay. For him, food is not about taste or pleasure, it's about fueling up and recovering from workouts. He boasts of having an iron stomach.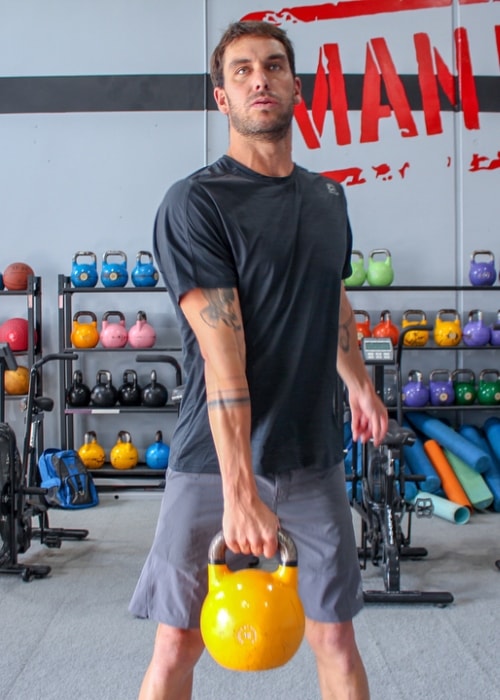 Diet Advice for Fans – Eat What Works for You
If you are a big fan of Matt and you want to choose a healthy eating plan as well, then he has some special advice for you. You should do what works for you and eat healthy and clean. Make sure you eat foods that keep you healthy and satisfied. You should also moderate the number of calories you eat on the basis of how much you train in a day or week and the intensity of each training session.
No magic diet suits everyone because all people have different DNA makeup and bodies. So, you should listen to what experts are saying, try the method and ditch it if it doesn't work for you. Listening to your body and how you feel is important than anything else, even more vital than listening to your favorite idols or celebrities.
Featured Image by Matt Poole / Instagram