Every model dreams of having a long career but only a few achieve this feat. Maye Musk is one of the lucky models who has been modeling since 5 decades and has no intention of stopping. Her fitness secrets are regular exercises even though she hates them, a proper diet and staying away from foods that tempt her to eat unhealthily. Want to know more about her fitness secrets? Keep reading on.
Workout Routine
The model does not like to workout but still she has made her peace there. She drags herself to workout at least 5 days a week where she uses a stationary bike for 30 minutes.  She opts for a treadmill workout if there is a good program going on. Maye also works out using weights and does stretching exercises while watching TV. Maye walks her dog for 4 times a day (Yes, in a day) which is a pleasant exercise option.
Though she doesn't like working out, she admits that exercises help her feel better and proud of herself. Her body also feels good after a workout session. She also thinks that working out and staying active keeps the bones flexible. She doesn't believe in doing exercises that bring her pain so she avoids them.
How she became a Plus Size Model?
Maye who has posed for Clinique had some weight gain issues when she was young, reports Harper's Bazaar. When she got divorced at 31, she had so much stress that she ate a lot. The eating led to her weight gain but she was also lucky that she became a plus-size model rather than getting forced to quit modeling. She enjoyed being a plus-size model.
Diet as a Science
The face of one of Revlon campaigns has a very sensible approach to dieting as she thinks of diet as a science. As per her science approach, she eats a variety of foods which includes loads of vegetables and fruits, reports People.
Diet Plan
The diet plan of the mother of three successful people is quite simple. She has some banana, coffee, and cereal in breakfast. She creates her own high-fiber cereal that consists of Grape-Nuts, Fiber One, chopped nuts, Raisin Bran, dried cranberries, sunflower seeds and pecan[s]. She adds only one percent milk to it. Maye has a nutritious lunch most of the times and eats only the leftovers of lunch in her dinner most of the times. The details of her lunch and dinner meals were not divulged by the lady. She admits that having leftovers for dinner helps her to keep her weight down. She plans her diet plan everyday. It's hard work but it's totally worth it.
Snacking Options
The certified dietitian loves to have a snack at around 4 or 5 pm. Her go-to snacking option is nuts and individually wrapped prunes but she also munches on scrambled eggs, granola or whole grains when she's on a shoot. She doesn't like feeling hungry because when she does, she gets tempted to eat unhealthy foods like muffins. So, she eats healthy foods throughout the day to stop herself from being hungry. (Cool idea!!)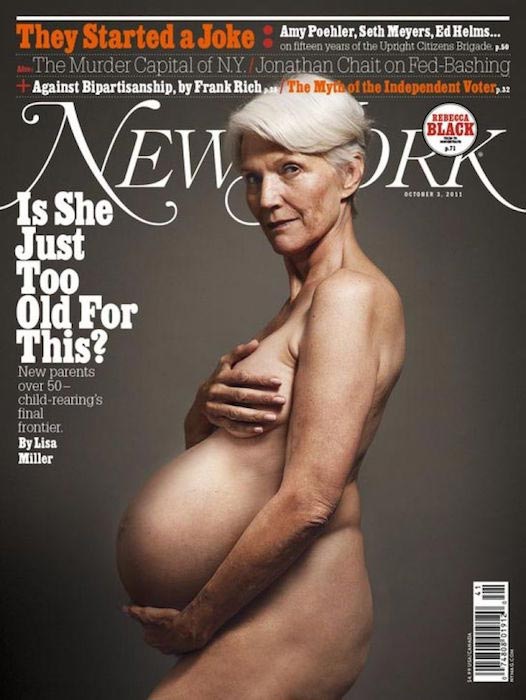 Healthy Shortcut
The healthy meal that the diva chooses when she doesn't have much time is a beans recipe. She takes 12-bean soup mixes, soaks the beans for one whole night, boils them, and adds flavoring and tomatoes then puts it in a freezer. She has one cup of this recipe daily and believes that it's very healthy. (Would you try it?)
Diet Plan When Alone
When the granny of 10 is alone, she eats simple and healthy meals. Her diet plan consists of healthy options like some eggs with toast, beans, fruits and vegetables. She also likes to eat salmon but eats it over a time frame of 3 days to avoid overeating, reports NYmag.
No Crazy Diets
The licensed nutritionist does not like the idea of trying the "trending" diets. She has an aversion to fad diets or supplement based diets. She also doesn't want her fans to try it. She advises people to not be a fan of gluten-free diet unless they have an allergy to gluten.
Diet Indulgence
The diet indulgence of the beauty is lamb shank and she has it every once in a while. She makes sure that she eats all the vegetables along with it and sometimes take potatoes home and eats them for three days to avoid eating too many potatoes at once. It's her tried and tested strategy that helps her to avoid weight gain.
Food Replacement
Maye also has some very smart ideas about replacing the foods she doesn't like. She doesn't like eating kale, so rather than forcing herself to eat it, she just eats other healthy food options such as broccoli. Maye thinks that one should not eat a trendy food in order to lose weight, one should simply eat a variety of foods so that all the trendy foods get covered in the diet automatically.
Control Your Weaknesses
The mother of Tesla Motors co-founder, Elon Musk doesn't like to be around unhealthy and delicious foods. She tries not to keep foods like pastries at her home because otherwise she will be tempted to eat them. Even when someone brings her pastries, she gives it to the doorman because if she keeps it at home, she won't be able to control her urge to eat it.
Eating Healthy Food since Years
The star of Beyonce's "Haunted" video has had the habit of being around healthy foods since years. She recalls one incident, her daughter's (Tosca) 21st birthday. When Tosca invited her friends for a party, she [Tosca] was very shocked to see a cake because their kitchen is always filled with healthy foods.
Responsible Eating Habits
Musk has always been a responsible eater because she couldn't afford to look great while eating cookies like some models do. Whenever she ate cookies, she gained two lbs. in one night and then she had to exercise for 2 weeks to get rid of that excess weight. She knows that it might not be fair how some people don't gain weight after having numerous cookies and some people gain weight even after they have just one cookie but that's how it is and she accepts it to be a fact.
Fitness Advice for Maye Musk Fans
The best fitness advice shared by the nutrition expert is that you should always eat well, avoid smoking and stay away from the sun. You should also be active as much as you can along with having a positive approach towards everything. It will help you lead a healthy, happy and long life.
Like her ideas? Don't forget to follow her on Twitter, Instagram or visit her official website.