Meghan Markle Pregnancy Fitness Secrets 2018
Meghan Markle is about to give birth to another royal baby in a couple of months, and all the fans of the royalty and the Duchess are super excited. Postnatal fitness expert and a certified trainer, Sara Haley recently opened up about which workouts the stunner can keep doing, which she will need to modify and which ones need to be ditched. You can read it all right here.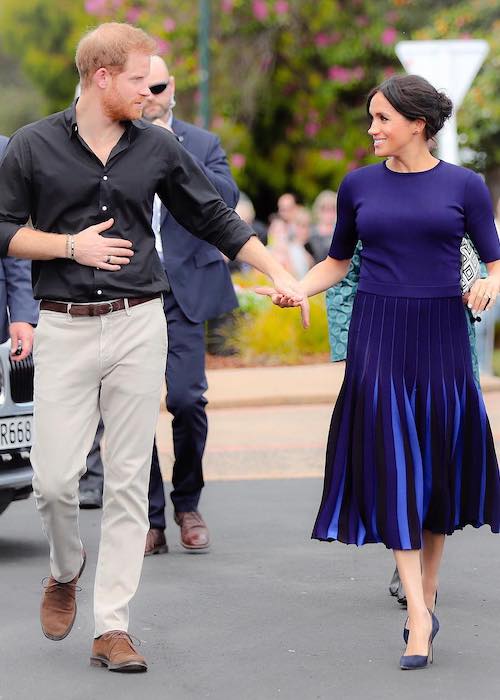 Benefits of Exercising During Pregnancy
Highlighting the benefits of exercising during pregnancy, Haley said that working out during pregnancy is great because it helps you to reduce the effects of morning sickness, backaches, bloating, swelling and constipation. It can also help keep your energy levels up, enhance your mood and help you to maintain a healthy weight. It can also boost the efficiency of your baby's heart and reduce the probability of developing gestational diabetes. Please note that the advice shared by the fitness expert is for women like Meghan who have no medical issues and have no high-risk pregnancy.
Megaformer Pilates
All the fans of the previous Suits (2011-Present) star know that she is a big fan of Megaformer Pilates. Haley says that Meghan should avoid this method of exercise when she gets further along in the pregnancy. In the early stages of pregnancy, doing right Pilates exercises in the right way can help strengthen the core.
The pro recommends that you should train under the supervision of a pre and postnatal certified trainer's eye. You should also remember that during the second and third trimester, most exercise sessions would involve doing exercises that can be done in standing, sitting or kneeling position. Doing Pilates Reformer in pregnancy can be difficult for some women as you need to modify it too much.
Yoga Poses
When you are pregnant, you should avoid yoga poses that need you to go into extension as it needs you to arch your back and push the abs forward. So, you should avoid poses like dancer's pose.
If you insist on doing such poses, you run the risk of diastasis recti, a medical condition in which the abdominal tissue becomes very thin. This problem can make postpartum recovery more annoying and long.
Many women can do headstands even during pregnancy, and there are some who don't feel right. It's better that pregnant women should decide to do it only if they feel comfortable. If you haven't done it before, do not try it when you are pregnant as you run the risk of falling.
Hot Yoga
Haley specifically asserts that any pregnant woman, including Meghan, should avoid hot yoga during pregnancy as it can overheat the body and make it dehydrated. Dehydration should be avoided at all costs because it can reduce the flow of blood to the uterus and might lead to contractions or cramping.
Treadmill Workouts
Sara says that the mom-to-be can continue doing treadmill workouts as long as she is staying hydrated and avoiding getting overheated.
If you are pregnant and doing the treadmill workouts, make sure you make use of the talk test to avoid going breathless.
Outdoor Jogging
As running is one of Meghan's favorite exercises, Sara says that Meghan should continue with it while making sure that she is running in an environment where the risk of falls is minimal. A pregnant woman should continue running as long as she feels comfortable, though it is highly recommended that you switch to walking rather than running during the last trimester as it's a safer and low impact option as compared to running.
Featured Image by Genevieve / Flickr / CC BY 2.0