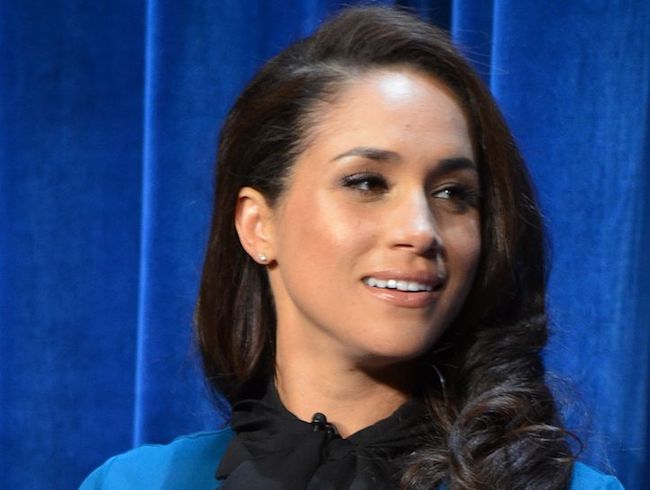 Meghan Markle is not just an actress anymore, she is the serious love interest of Prince Harry of Wales, KCVO. This love connection has helped her to be quite popular in a short amount of time, and people can't help but want to know all about her. If you are among scores of her fans and you like the way she looks, then you might want to know her fitness secrets mentioned below.
Here you can know about her workout routine, motivation and diet plans. No, we didn't make a spelling mistake in the title, we have mentioned two diet plans she follows, one is for the days she shoots, and the other is for the days she is not shooting.
Fitness Motivation
The Suits (2011-Present) actress shares that her health, her state of mind and the feeling she has after getting a workout done are a few things that keep her motivated to stay fit. Whenever she feels lazy or isn't in the mood to exercise, she reminds herself why she must do it, and the reason is the euphoric feeling she gets after a good workout.
A Yoga Fan
The stunner is a big yoga fan, and her mom motivated her to do yoga because she was a skilled yoga instructor. She is a big fan of an intense vinyasa class, and she is also good at doing blasting hip-hop in the candlelight.
Workout Routine
The preferred workout of the diva is running, and she names it as 'moving meditation.' She also likes running because it helps her to get out of her head. To work out while filming her show, she takes the help of a trainer Craig McNamee.
Working Out with Friends
Whenever the American actress is in the UK, she works out with Russell Bateman who is the founder of SBC. She hits his classes with her friend, Millie Mackintosh when she can spare the time.
Self-Investment
The beauty says that she allows herself the liberty to get some downtime. She prefers to take an hour so that she can decompress. During this time, she prefers to snuggle with her dogs, watch mindless TV or has a glass of wine. She says that taking downtime is a part of investing in yourself and maintaining a balance in life.
Diet Plan (While Shooting)
When the LA-born is shooting for her show, she prefers to eat healthier and has a hectic routine. She gets picked up for the shoot at 4.15 a.m. in the morning and spends her entire day there. During the shoot, her diet plan is like this:
First Drink
Hot water with lemon
Breakfast
Steel-cut oats with agave syrup and bananas
Morning Snack
Apples with sea salt and almond butter
Lunch
Salad with some kind of protein
Afternoon Snack
A green juice
Dinner
Pasta with lots of Parmesan, zucchini and a glass of wine
Diet Plan (When Not Shooting)
When she doesn't have to shoot, the daughter of Thomas Markle likes to eat whatever she wants like large milkshakes or chili cheese fries. Her diet plan during non-shooting days includes:
Breakfast
Toast with omelet that has cheese and fresh herbs
Lunch
Seafood and French fries, if possible (She even calls fries to be a food group on its own)
Dinner
Some soup
Diet Indulgence
The model is a big fan of wine and French fries. Her all-time favorite is Tignanello. She is also a huge fan of point noirs & French cabs from Oregon. Argentinian Malbecs are also among her favorites.
Green Juice
Meghan considers green juice to be like a medicine. It's necessary but not a preference. She even calls it an energy booster. Many people prefer late-afternoon coffee, but she prefers green juice. One of the foods she thinks have changed her opinion is pad Thai because it's delicious without being fancy.
Canadian Dish
As the pretty woman does shooting in Toronto, she is hooked on a Canadian specialty known as Poutine. These are fries drowned in cheese curds and gravy. She prefers cheese curds to the wrong kind of cheese like mozzarella.
Steak Secret
The humanitarian is also a good cook who likes to try some secret tricks to make food appealing. One of her techniques is to add some lemon to steaks. It will not make the steak sour but will enhance the flavor of the steak.
Liking Beavertail
When she first got to know that she was going to have a beavertail, she wasn't so sure about it but now, she calls it a sticky and yet delicious indulgence.
Pasta Sauce
Markle likes to cook zucchini slowly; for at least 4 to 5 hours. A friend suggested this vital tip, and it worked for her. When you cook it for so long, it will be a filthy yet sexy mush that you can toss with pasta. The taste is extraordinary, and you may feel like it has butter or oil in it. But it just has water, zucchini and a bit of bouillon. She is such a big fan of pasta that she can't resist having it when she travels.
Food for Skin
The gorgeous actress says that when she cuts out gluten from her diet, it makes a lot of difference in her energy levels and improves the way her skin looks.