Melanie Chisholm, better known as Mel C or Sporty Spice has always been geared towards fitness. She loves eating the right foods and cooking them from scratch. She suffered an eating disorder and was bullied when she was younger. The stunner has some amazing fitness tips for her fans, especially those who love participating in races like her. Do you want to know it all? If yes, then keep reading on.
The Eating Disorder
The former Spice Girl star recently admitted that she was just 20 when she joined the band and because it was an insane time, she developed an eating disorder. She was in the spotlight and was photographed constantly. It made her self-conscious about the body image. She was in denial for a long period of time but always wanted to get better. Talking therapies and holistic therapies such as acupuncture became a part of her life. Sports became really important for her as well.
Relationship with Food and Fitness
The situation is better now, reports Popcrush. She loves to be physically fit and believes that to really push herself in the gym, she needs to eat the right foods. She has a very healthy relationship with food now. Cooking has also become a vital part of her life. When she was younger, she did not know the difference between protein and carbs, but now, she is more aware of nutrition. Mel thinks that everyone should realize that we are what we eat. (And we totally agree with her here!!)
Dealing with Bullying
The singer has also confessed that she was bullied when she was with Spice Girls. She didn't reveal the names but says the people who did that were aware of the mistakes they made and have apologized for the same.
Being Confident
The songwriter has become more confident now. She will not let anyone bully her ever again, reports Daily Mail. She wishes she was this stronger when she was younger. It would have ensured that she was not bullied.
Fitness Freak Since Childhood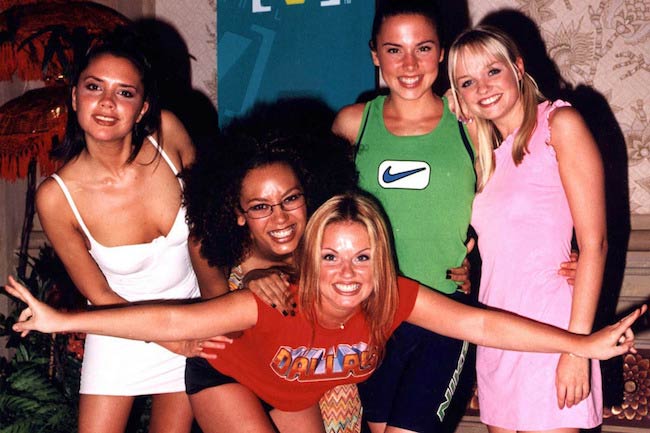 The Blood Brothers (2009) actress says that she was always geared toward fitness. Melanie was so passionate about sports and fitness that she was nicknamed sporty when she was younger. At the tender age of 14, she broke the school record for high jump. She found the passion for gymming only after Geri Halliwell introduced her to the gym in 1994.
The Bad Incident
Gymming has been a vital part of the actress' life for many years. She only took a break from it when she suffered a knee injury in 2003. At that time, she stuck to swimming and cycling especially post the surgery phase.
Diet Indulgences
The award-winning musical theater actress likes to indulge in alcoholic drinks and some cake. It's all about having everything in moderation. She tries to follow the 80:20 rule as per which she eats healthily 80 percent of the times and indulges on weekends only (which forms her 20 percent). Denial is a bad thing according to her because it makes you want everything you shouldn't have. Mel also thinks indulging and eating right is all about balance.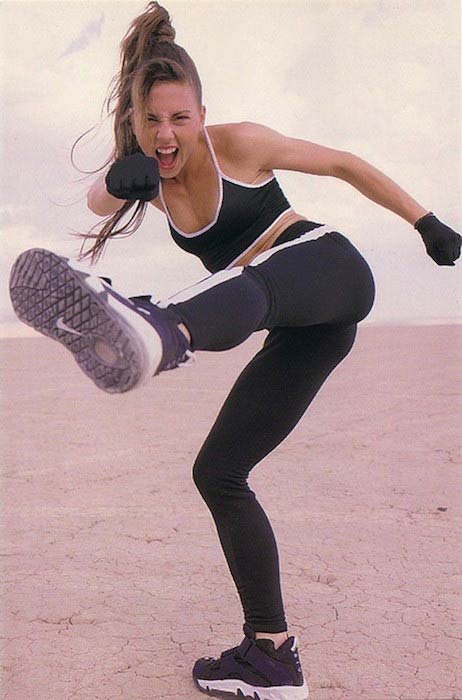 Diet Secrets
The Version of Me (2016) star says that eating the same foods every day is not in her nature, so she tries to mix up her diet to keep things interesting. Melanie buys new types of fruits and vegetables often so that she doesn't get stuck in the vicious cycle of eating the same things regularly. She is fond of almond milk. Mixing in cereals, grains, and pulses to make her own granolas, dhals, risottos is also an activity, she likes. She eats meat less often now and sticks to more vegetarian options. She also adds Organic Burst Maca root to cereals for extra energy and uses Baobab in smoothies for the potent antioxidants.
Why Eat Well?
The mother of one says that eating well makes her feel good. She has a very active daughter and sometimes it becomes tough for Mel to keep up with her. She has now learned to look after herself and her daughter. Teaching her daughter about nutrition is a fun thing for her as her daughter, Scarlett is a great eater.
Healthy Options
The brunette says that she makes green smoothies with kale or spinach and wheatgrass as a health drink. Her favorite breakfast option is quinoa porridge that is made with goji berries, cacao nibs, raspberries and almond milk.
Triathlon Fan
The businesswoman is a fan of triathlons. She did it first in 2011 and became addicted to it. Before participating in it, she was scared, but her fears vanished as soon as she started participating in it.
Fitness Tips for Melanie Chisholm Fans
The ex-wife of Thomas Starr has shared some awesome fitness tips for her fans. These tips will be useful for all people but they are more useful for those who want to participate in a running competition like her. You can have a look at the amazing tips here:
If you do some squats every day, it would boost your lower body strength and you will get an edge during a race. You can set a daily target of squats and increase it with time. (Would you try it?)
You should also add jumping into your workouts. You can use boxes, benches or steps for that. It will increase your explosive strength and give you the power and speed you will usually need to keep the pace in a race.
The green eyed beauty says that stamina can help you win or lose at anything physical. Spinning is a great way to increase your stamina. So, sign up for a spin class today as it will stretch the stamina beyond its current limit.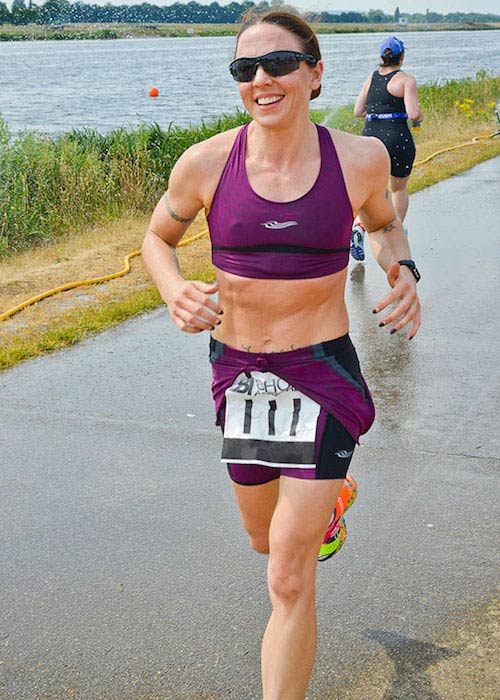 Are you afraid of having a stitch during a competition or the daily workout regime? You can get rid of the fear by improving your endurance by doing interval training to get ready for the bursts of energy. To do that, you can find a hill or some steps. Use it to race up and jog down. You need to repeat it often in one session to get the desired results.
Another advice shared by the England-born is that you should have a handle on your limits, reports Good to Know. You should know that you can't push yourself beyond a point. Schedule some rest days in and give some rest to the sore muscles after every workout. It can be done with hot baths, stretching and cheeky massages.
Did you like Melanie Chisholm diet secrets and fitness tips? If so, you can get more tips by following her on Twitter, Instagram, Facebook or her official website.