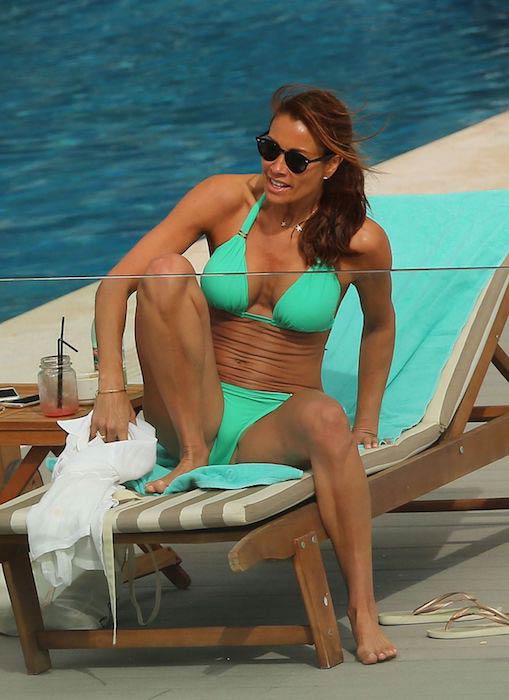 Melanie Sykes started off with being a successful model and then turned into a TV host and participated in reality shows. Though she looks great even crossing 40 and being a mother of two kids, she credits it to a regular workout and diet regime. She obviously ups the ante when she is preparing for a photo shoot and like every other woman has her own insecurities.
Here we learn about not only her current workout routine and diet secrets but we also learn some advice she has for people who feel insecure. She also spilled beans on how she prefers to relax when she has time and it's not so different from what we all like. Know it all here:
Workout and Diet Before a Photoshoot
The diva says that she cuts carbs from her diet and continues with her usual workout regime.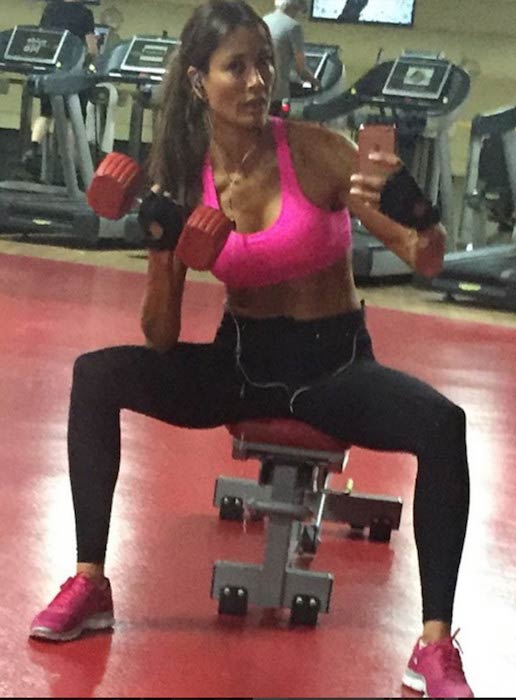 Workout Routine
The hottie revealed that she exercises 4 hours every week and the exercises she loves includes ballet barre, yoga, and tennis. She turned to exercising about 8 years ago when she had a very hectic work and married life. She has also been a victim of anxiety all her life and at that time, it was bad too. Yoga and using apps for medication helps her to tackle anxiety.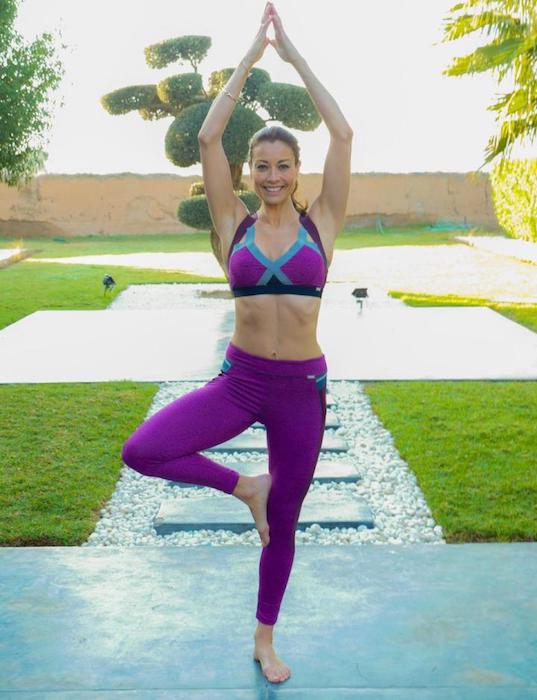 Currently, her workout routine helps her to be sane and balanced. When she started off, it was just something she did for herself but now, she loves it.
Diet Secrets
The ex-wife of actor Daniel Caltagirone has a very strict diet. She has eliminated dairy from her diet completely. She has also reduced her alcohol and sugar intake. Her focus is on having loads of good carbs and she prepares her meals herself.
Bad Diet Habits
The TV star admits that she is addicted to coffee and can't do without five to six cups a day. Drinking coffee is so vital for her that she can't start her day without it. She is also a big fan of Nutella (pronounced as "new-tell-uh") and really eats it straight from the jar.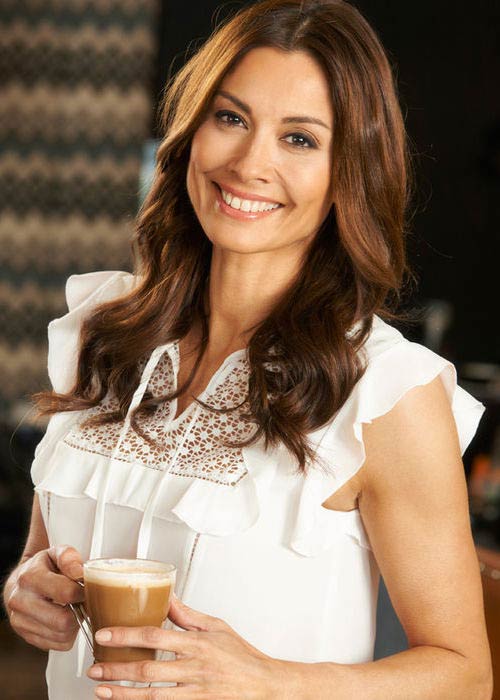 Being Insecure
The ex-wife of Jack Cockings admits that she has insecurities like everybody else but, she doesn't like to share it with everyone. She opines that everyone has insecurities and it's not restricted to women. All people are a bit insecure and people usually don't see themselves in a way other people see them. She adds that no one is perfect, even she isn't and that's okay. You don't need to be perfect.
Views on Aging
Though her 50s are approaching fast, Sykes isn't afraid of aging. She thinks that she has had a nice life till now, but her best days are yet to come.
Advice for Women
The English TV presenter thinks that most women have insecurities that are related to body issues. She advises women to know that no one is perfect, even she is not because her bottom is flat and her thighs are heavy and bulky. But that doesn't impact her because she is a healthy person. She also has down days when she feels spotty, tired, pale and doesn't want to meet people. On such days, she reminds herself that she is human and having down days is completely okay. You should try this method too.
Relaxation Methodology
When the daytime TV favorite is not hitting the gym or shooting for something, she likes to chill out like everyone else does. She curls up on her sofa and chills out in front of her TV set. Like many of us, she depends heavily on Netflix and can devour an entire series in one sitting.