Melissa McCarthy has a huge fan following due to her great personality and successful career. But she added on a lot of fans when she stood up for the plus-sized women and designed a special clothing range for them in 2014. She also lost a lot of weight and gained popularity for that too as she did it without any serious effort and making only simple changes in her life.
She reminded people of the weight loss in which she has succeeded by showing off her body in a light pink blouse with black sequin pants at 2016 People's Choice Awards. The day was good for her as she won two awards too. So, what inspired the versatile actress to lose so much weight, what was her special secret and what are the results she got? Let's find out.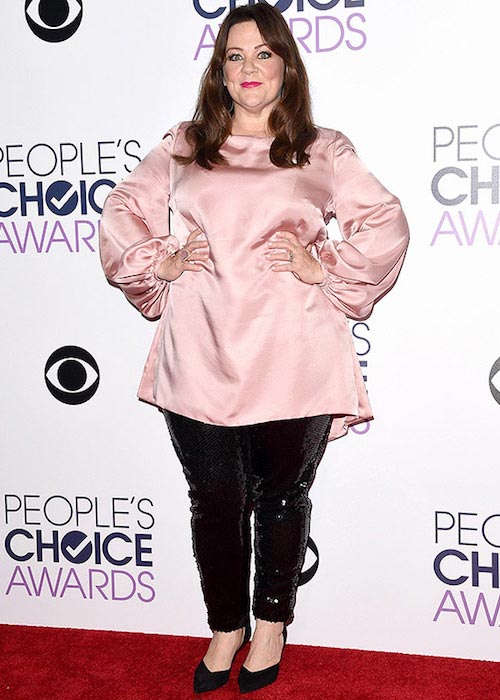 The Wish
Daily Mail reported last year (in 2015) that the pretty lady admitted that she wanted to be a size 6 due to some magic because if it happened, she would never have to think about her weight at all.
Diet Secrets
The diet secret that played a major role in shaping up the body of the comedian was that she stuck to a high protein and low carb diet. As the celebrity has always been on the heavier side, she did try many diets in the past, but this one is "The One" that worked best for her.
No Big Indulgences
The star also felt astonished over the fact that she wasn't thinner because she always tries to work on being healthy and has no common diet indulgences like soda and sweets. She always tries to eat healthfully at home too.
Diet Changes
Examiner recently reported that the writer did make some diet changes. She let go off her habit of eating pasta and breads.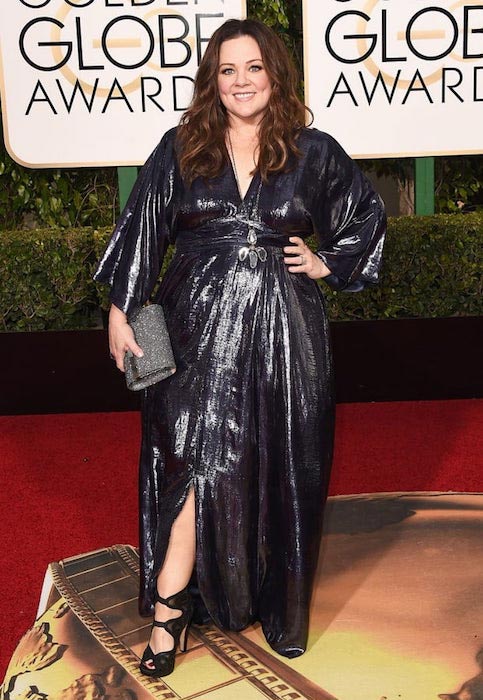 Workout Routine
The workout routine of the film producer usually revolves around Pilates.
The little changes like exercising regularly and eating smart foods are the changes that helped her get big results.
Weight Loss Motivation
The weight loss motivation of the producer was not to look great in front of the mirror or wear a bikini that shows off the sexy body, it was her desire to be fit for her both the daughters' sake. (Aww…that's so sweet)
Weight Loss Numbers
Melissa lost 45 pounds in 2014 and the results started showing off since the 2014 Emmy Awards in which she didn't look slim at all. In fact, she looked considerably heavier at the function and drew a lot of attention due to that.
Stop the Worry
Another secret shared by the founder of the production company On The Day Productions with regard to weight loss is that she stopped worrying about it and it helped a lot. She decided not to overthink and overanalyze her weight and decided to stop worrying about it constantly. When a person does that they loosen up from inside and never feel rigid or nervous about the weight issue (like she did).
The Initiative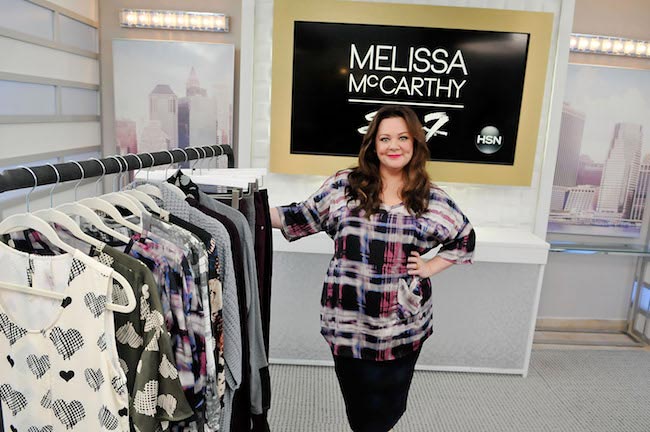 As McCarthy had struggled from her weight gain issue since years, she realized the fact that there are not many options for stylish clothing for plus-sized women. She took the initiative and designed her own clothing line in 2014. It's named Melissa McCarthy Seven7. Her collection always has a wide variety of sizes so that every person can look and feel beautiful no matter what size they are.
Against the Plus Size Women Concept
The former wife of Ben Falcone is against the concept of plus-sized women as she thinks the segregation of heavier women is not wise. She believes that around 72% of women in the US are size 14 so the companies that don't offer clothes to fit them are losing a large chunk of prospective clients. (And we agree on that logic)
After going through the weight loss journey of Melissa McCarthy, we just want to say that the talented actress has become an inspiration for slightly heavier women as she inspires them to feel good about themselves, make the right food choices and look great at all times.