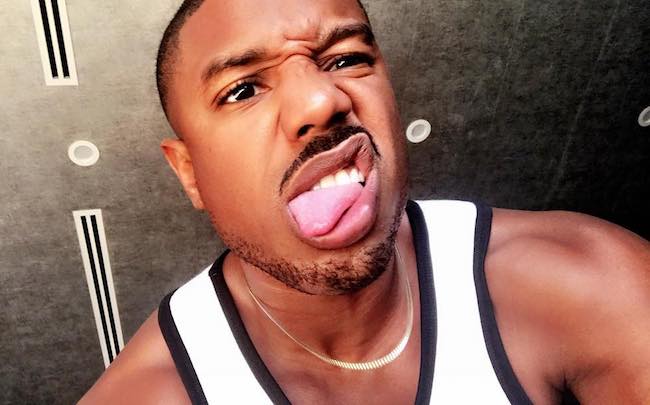 If you need someone to inspire you to eat right, workout regularly and drink more water, who can be a better choice than a supervillain who looks so sexy. We are talking about none other than Michael B. Jordan who got into killer shape for his role as Erik Killmonger in Black Panther (2018) film.
[toc]
Here you can know what he did to look so devilishly handsome.
Michael B. Jordan's Erik Killmonger Workout and Diet to Get in Supervillain Shape
Drinking a Lot of Water
The actor drank a gallon of water every day to keep in good shape. But the side effect of this was that he often had to go to the bathroom at night when he was trying to sleep.
Strenuous Workouts and Diet
To get fit for the role, he worked out two to three times in a single day and had to have 6 meals in a day.
Different Pieces of Training
To train perfectly for the role, he underwent gun training, weapon training and spent a lot of time in learning and doing mixed martial arts.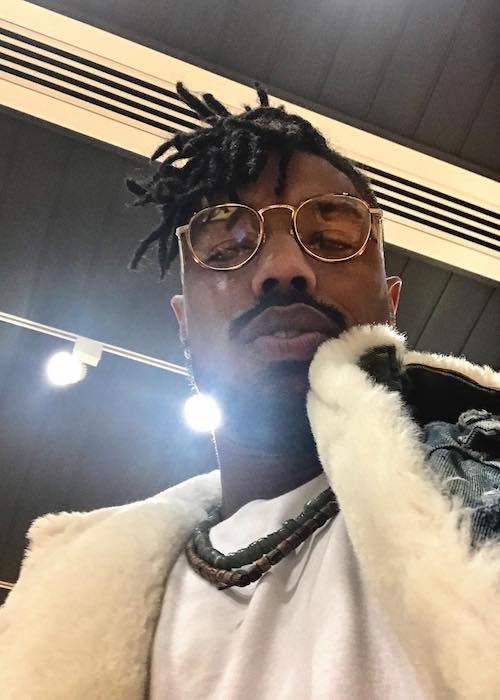 Throwing Away Social Life
As he had to ensure that he ate the right meals constantly, this had a very bad impact on his social life because he couldn't go out much with friends or party at the club with them.
Preferred Workouts
The star is a huge fan of boxing and likes to shoot perfect punches at the opponent. This exercise also helps him to feel more connected.
Staying Fit Forever
The film personality also said that he is always trying to keep in shape because his roles demand the same. When someone joked that he needs to play a lazy character who does nothing but gained weight by just sitting around all day and having pizza, he half agreed to it.
Trainer's Help
To get super strong for the role, Jordan took the help of his long-time trainer Corey Calliet who took on the challenge by assuming that he was training a bodybuilding marine, not just an actor. He created a program consisting of complex fundamental movements such as dumbbell bench presses to fill out his shoulders and chest. Over time, the California-born was able to push about 110-pound dumbbells up in the air.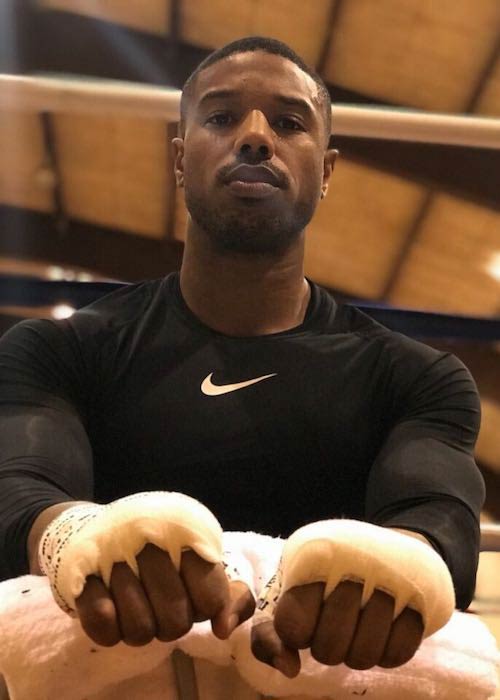 A Day of Workouts
If you want to know how Michael trained for this demanding role, you need to have a look at some exercises he did in a single day, and we are sure, it will motivate you to do some if not all of them.
1st Session
3 sets and 20 reps each of machine chest presses
4 sets and 15 reps each of flat flys
3 sets and 20 reps each of incline dumbbell press
10 descending sets starting with 10 reps each of push-ups
2nd Session
4 sets and 12 reps each side of front/lateral dumbbell raises
10 descending sets, each starting with 10 reps of squats
4 sets and 12 reps of dumbbell overhead raises
2 sets and 1 rep of leg lunges where you need to hold for 30 seconds
Bonus
He also did a bonus HIIT session in which he needed to complete 5 rounds of a circuit that included jump squats, push-ups, barbell curls, and leg raises. He did this circuit by following the strategy of 30 seconds on and 30 seconds off.
Sample Diet
The LA resident had to follow a clean diet and add more complex carbs to his diet plan. His meals resembled the below-mentioned meal options. He had 5 to 6 of such meals in a day.
Meal 1
1 cup of Jasmine rice with 6-8 ounces of chicken and a half teaspoon of olive oil
Meal 2
2 cups spinach, 6-8 ounces lean ground chicken and half avocado
We hope now, you are feeling motivated to hit the gym, eat a good diet and drink at least a gallon of water like the handsome hunk, aren't you? Do let us know by commenting below!
Featured Image by Michael B. Jordan / Instagram