Michelle Obama has always motivated people to work out, be it when she was the first lady or now when she is an ordinary citizen like all of us. Like many of the things in life, her approach to fitness has not changed recently and she still loves working out with buddies and sharing her food with staff members. In fact, she is happier than before because she can visit a workout class without much of a trouble or unnecessary attention. Have a look at her key workout and diet secrets over here to get motivated. If the former first lady can do it, why can't you?
Workout Secret
The latest workout secret of the qualified lawyer was hosting a boot camp. She was the host of the boot camp which involved loads of her friends who are at different fitness levels. She says that these boot camps are a reminder for her and her friends that if you want to keep taking care of others, you should take care of yourself first. The boot camp included about a dozen new and old friends of the lovely woman who were of varied ages.
Healthy Advice for Michelle Obama Fans
If you want to stay fit like her, you should learn to work out with your friends. She advises all the people to stay fit and healthy this summer by finding some time for workouts with your buddies. If you try to be healthy together, your friendship will flourish too.
Workout Routine
The exact workout of the wife of former American President Barack Obama was shared via a video that she posted herself. It was filled with some vital exercises like jumping ropes, lifting weights, boxing, etc. and the pretty woman just breezed through it.
Love for SoulCycle
Apart from the boot camps, the Illinois-born is also relying on SoulCycle classes in DC. She was spotted attending a class twice in one week a few months back.
Diet Secrets
Obama likes to pack her own bag for lunch and eats with her staff while laughing over viral videos in her office in D.C's West End. Her preferred lunch option is Turkey Chili.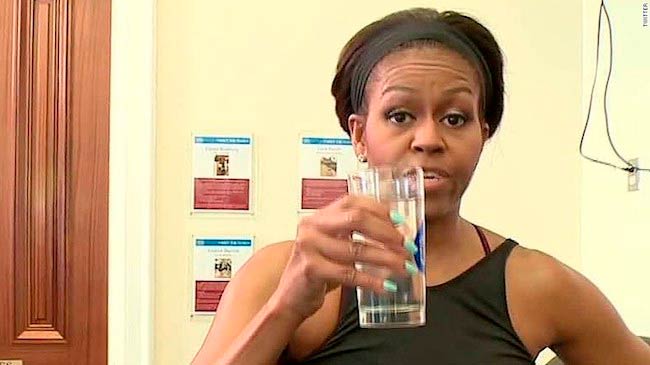 Grueling Exercises from Michelle Obama's Boot Camp
If you are inspired by the black-haired beauty's boot camp idea and want to learn about the exercises she does during a boot camp, then you don't have to wait long. Here they are:
As one might expect, Michelle doesn't waste time in getting right to it during her boot camp. She starts off on a tough note with some serious planks and pushups.
If you want a great bum, you need to add lunges to your workout routine. What's the better time to try it than a boot camp?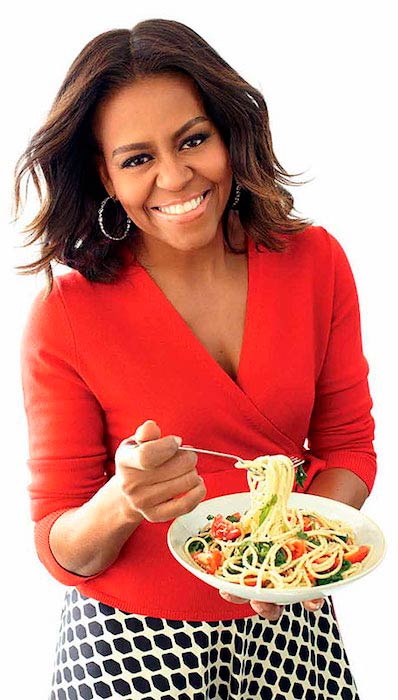 The lunges should be followed by some serious crunches and sit-ups that will make your core stronger and help you get some sexy abs.
The final exercise of the session should be leg lifts as they will firm your thighs and your stomach. It will also tone up your legs like never before.
All in all, it can be seen that Miche was, and is going to be a reliable fitness inspiration for scores of Americans who want to be fit like her. If she can do it while being the first lady and even afterward when her schedule is quite full, you shouldn't find many excuses that stop you from following her lead. Good luck and we hope that get started on your own fitness journey soon!