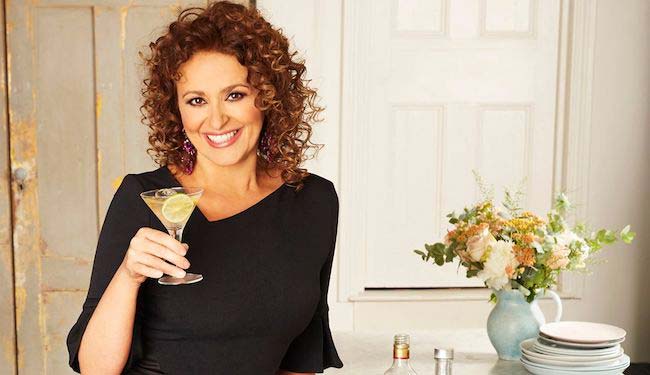 Nadia Sawalha is a bubbly and feisty celebrity who likes to open up about her life while talking to her fans and media. She recently confessed about many weight loss struggles and how bad eating has affected her life. She also opened up about her current workout routine and some diet secrets that she is sharing via a new book. And yes, she also shared a unique method of measuring her weight that would certainly make you smile. Get to know all this right here.
Being Grateful
The wife of TV director Mark Adderley has admitted that being overweight was an issue that affected her married life as well because she was not confident in bed. Thankfully, that phase of her life is over and the couple is still in love after 14 years of togetherness. (That's so cool!!)
The Realization
About 4 years ago, the diva embarked on a weight loss journey in which she became size 8 but had to miss out on night outs with friends. She did not like the experience. She says that after varied attempts to lose weight, she has finally realized that she is comfortable being size 12. This size is maintained by her now by eating right and exercising regularly. Nadia knows that she is 52, so she would never be size 8 again. She has learned to accept it. If you also accept the way things are, you will also be happy with your body.
New Weight Measure
The stunner now measures her weight by judging the way her clothes fit. She is particular about wearing a little black dress of size 12 as it keeps her on track. If she fits in it easily, she is going right and if it doesn't, she makes some lifestyle changes. (Do you also own a little black dress?)
Weight Loss and Menopause
The TV personality has admitted that menopause hinders in weight loss. After it happens, it becomes difficult to lose weight.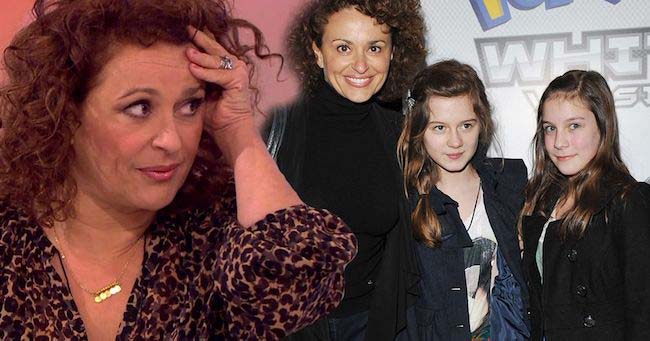 Workout Routine
The daughter of English actor Nadim Sawalha likes to workout by bouncing on a small rebound trampoline. She is also obsessed with counting her steps with Fitbit. Until she reaches the goal of 10,000 daily steps, she doesn't go to bed. She achieves the target either by walking around the garden or running up and down the stairs. (Good ideas, we must say)
Workout Advice
The TV presenter shares the workout advice that you should always find an exercise or fitness method you love and stick to it. She thinks her mojo is Fitbit and you should find something that suits you best. It will be the key to a healthy life and would allow you to have an occasional treat.
Another advice she shares is that you should always do some form of daily activity. It can be anything from dancing to playing tennis or walking boots to hitting the gym for 20 minutes. No matter which medium it is, the focus should be on moving around, reports Irish Mirror.
Using Food to Stable Emotions
The former Eastenders (1985-Present) actress admits that she has realized that a perfect celebrity body is an illusion. You should be happy with what body you have. She does not mean that obese people should stay the same. Nadia wants them to lose the weight and be the best they can be.
The popular personality also confessed that she has had an unhealthy relationship with food and one should not have it in life. She used food to swallow her emotions. Nadia ate when she was lonely, stressed or just sad. You should never do that because it's unhealthy.
The Side Effect of Dieting
The sister of television actress Julia Sawalha is also not fond of dieting. She has tried different diets till date and her experience has not been good at all times. Some time back, she was on Atkins diet and became so hungry that she was munching her duvet while dreaming of naan bread. (Weird, huh?)
She also had a wrong approach. She used to count calories for a week and when the results were not visible, she used to head to the fridge to find comfort in unhealthy food. The foods she binged on included crisp sandwiches with coleslaw, butter, and cheese. Sometimes, she didn't even realize that she was doing it until half a loaf of bread was eaten by her.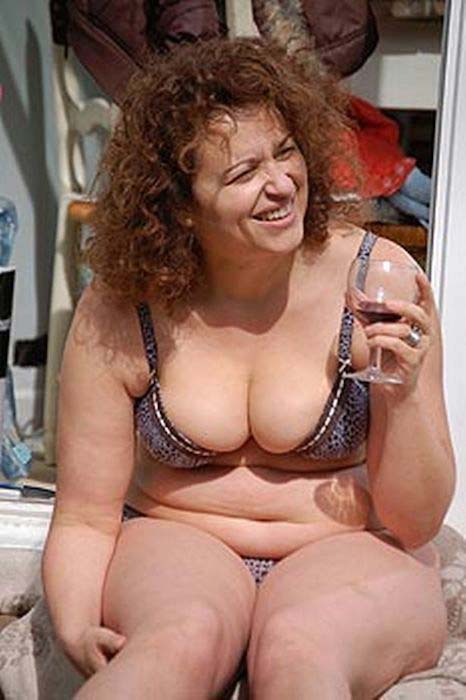 Seeking Help
The English actress sought help from Overeaters Anonymous where she met many women who used food as an emotional release. These women had problems like obesity and anorexia. The experience helped her a lot.
The Solution
A smart way to see whether she is really hungry or just doing emotional eating has been devised by the lovely lady. Whenever she wants to eat something, she has a big glass of water and then asks herself whether she is still hungry. If the answer is still yes, she asks herself whether she wants to eat something because she is sad or her body really needs it. In the former case, she avoids eating and in the latter, she eats something healthy. She also confessed that she still slips and makes emotional eating mistakes, but that happens rarely.
No Conciliatory Chocolates for Kids
The mother of 2 admits that she has an unhealthy relationship with food from the age of 10, so she is worried that her kids might develop it too. But, she controls that by not giving any sweets or chocolates to her kids, only to cheer them up.
Helping Others
Her own weight loss and diet struggles have inspired Nadia, the winner of Celebrity MasterChef (2006-Present) to write a new diet book entitled the Little Black Dress Diet. Through this book, the aim is to help women fit into their favorite little black dress during the Christmas party. It can be done by not counting calories but by sticking to easy to make nourishing and tasty meals that would control your hunger. The recipes she has shared via the book include healthy versions of all time favorite foods of people like burgers, chips, fry-ups, banana breads, etc. She says that the recipes are not fancy but doable. You can try them at home anytime. (Will you try them?)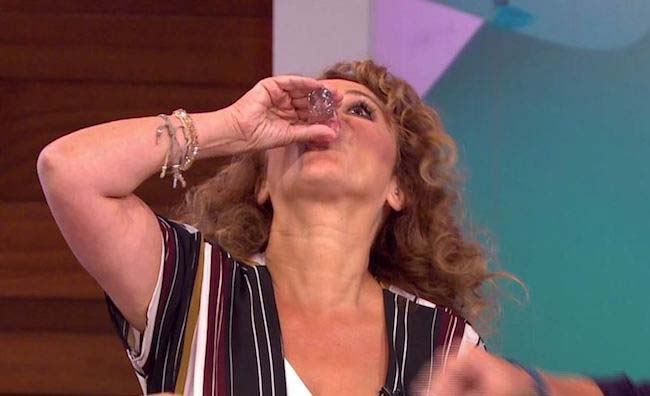 Diet for Events
The Loose Women (1999-Present) star also mentioned that the book includes a 3-day emergency diet by which you can drop a few pounds before any special event. You can also try it when losing weight quickly is the goal and seeing results instantly is desired. She cautions against using this diet in the long term.
Future Plans
Female First reports that Sawalha has several good things stored in the future. She wants to focus on promoting her book, be a part of Loose Women and make her YouTube channel a hit. She just started the YouTube channel with Kay Adams, her Loose Women friend.
Did you like the fitness approach and struggles shared by Nadia? Can you relate to them? If so, you might want to keep up with her workout and diet as well as weight loss advice by following her on Twitter. You can also check out her new YouTube channel.