Naya Rivera is just simply glowing after being a new mom. The TV actress recently dazzled us with her weight loss and post pregnancy figure when she attended the Golden Globes 2016, with her better half, Ryan Dorsey. She didn't even hesitate to wear a plunging plum dress that revealed a lot of skin and her gorgeous body. Since then we have been wondering what helped the diva to look so fab just a few months after pregnancy? What workout routine and diet plan did she follow and who actually helped her?
If you are curious about these things too then you should have a look at this article where all the details are mentioned.
Workout Routine
The workout routine of the brunette has been quite simple. When a fan asked about it via Twitter, she revealed it to be spinning classes. (If you want to try it out too, then do have a look at what Livestrong has to say about it).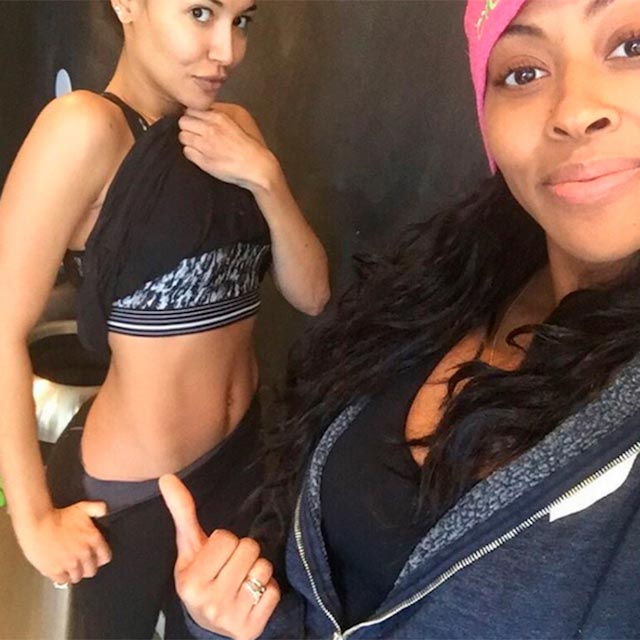 Sharing Her Efforts
The beauty also kept her fans posted on her workout efforts since the day she began it. She first shared her efforts in November by using Twitter when she wrote "First day back on my workout grind was a success!"
After a few weeks gap, the gorgeous lady reiterated the efforts she is making by writing "2016 is off to a great start already! 4 lbs away from my goal weight!"
A few days ago, the stunner flashed a glimpse of the results she was getting by taking a selfie with celebrity fitness trainer Nichelle Hines. In the picture, her toned tummy is clearly visible too. Alongside the selfie, she wrote "Yaaassss! Werk. It. Out. #fitmom,"
The Weight Loss Secret Revealed
EOnline reported that the key secret of the post baby body of Naya was exposed by the popular trainer, Nichelle Hines who wrote that she eats right, works hard and ride hard. Hard work and dedication can make anything possible. (And we can't agree more)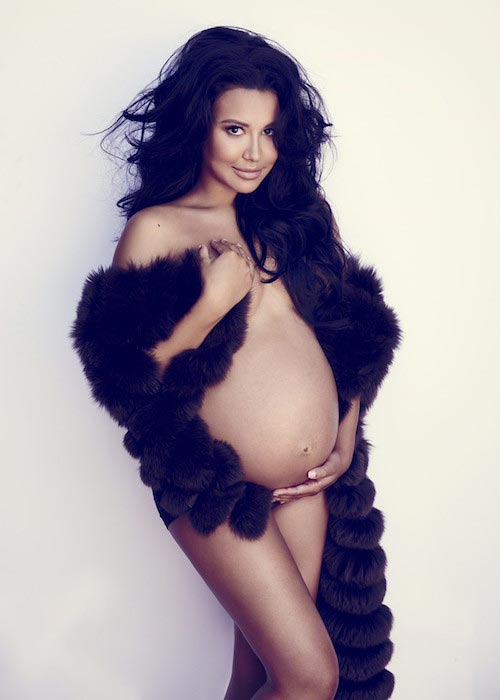 Pregnancy Experience
The pregnancy was a bit hard for the star. She was delighted to be a mother but she had a lot of back problems. She also gained so much weight that it astonished her to see the numbers on the weighing scale. She was mentally prepared for the hard work involved in the birthing process and suffered a lot of body pains in the last trimester. Thankfully, the birthing was smooth.
The Birth
The Glee (2009-2015) actress also expressed her feelings at the time of birth. When she saw her boy, Josey, it took her breath away and she gasped because it was a surreal moment for her to face her own kid.
No Work
Rivera took a break from work to enjoy her son when the baby was born. She shared via social media that she loved the mommy time and termed being mom as a full-time job. (True!!). She also added that her baby boy was very sweet and looked exactly like his daddy.
The Compliment
US Magazine had a chat with an insider soon after Josey Hollis Dorsey was born. The source spilled that the birthing and pregnancy were quite easy. It also added that Naya was doing great as a mother and Ryan too had awesome parental instincts and he was often seen waiting on them both hand and foot.
The Overall Experience
The California-born aptly described pregnancy as one of the most amazing, fulfilling things she has ever done. She also said that the pregnancy made her realize that she was really doing something in this world.
If you wish to know what workout routine and diet plan Naya Rivera followed before being a mommy then please have a look at this interesting article.